Hey peeps! How was your Sunday? Normally, I'll spend my Sunday sleeping til late and surf the web, Facebooking, or go find Clumsy Boy and watch Running Man but we decided to do something different last Sunday! It's good to break out of the routine sometimes.
Artsphere 20/8ty @ The Atmosphere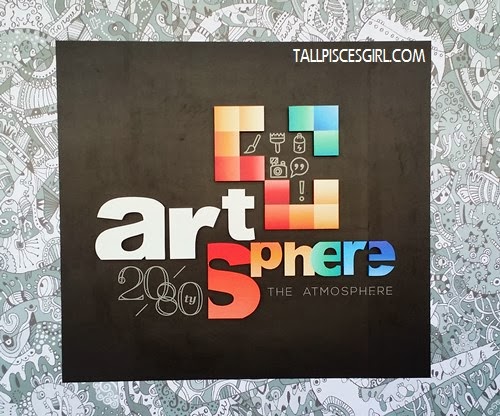 Artsphere 20/8ty @ The Atmosphere
Jeng jeng jeng! This is the place we went last Sunday. It's called
Artsphere 20/8ty
@
The Atmosphere, Seri Kembangan
(search for 'The Atmosphere' on Waze). We were there to witness the official launch of this artsy place whereby 20 artists worked together to complete 80 murals in just 4 weeks! Good job yo!
Ms. Haze Long (Founder of Art Misfits),
Tan Sri Datuk Amar (Dr) Haji Abdul Aziz Bin Dato Haji Husain (Non-Independent, Non-Executive Director of the Eksons Corporation Berhad),
Mr. Khoo Boo Hian (CEO of Tempo Properties) and
Mr. Tan Meng Seng (Executive Director of Tempo Holdings) officiated Artsphere 20/8ty
All the artists who contributed in completing all 80 3D and interactive murals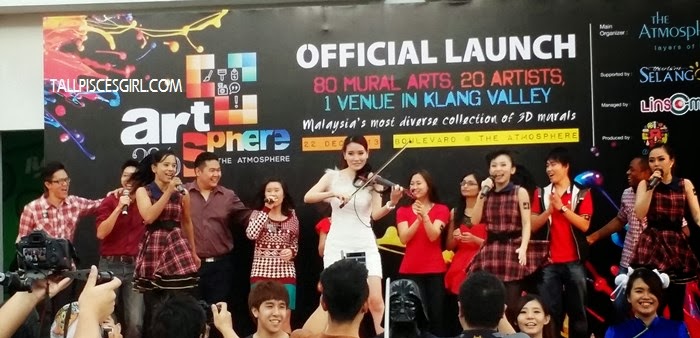 A special performance that involves violin, choir and lots of dancing!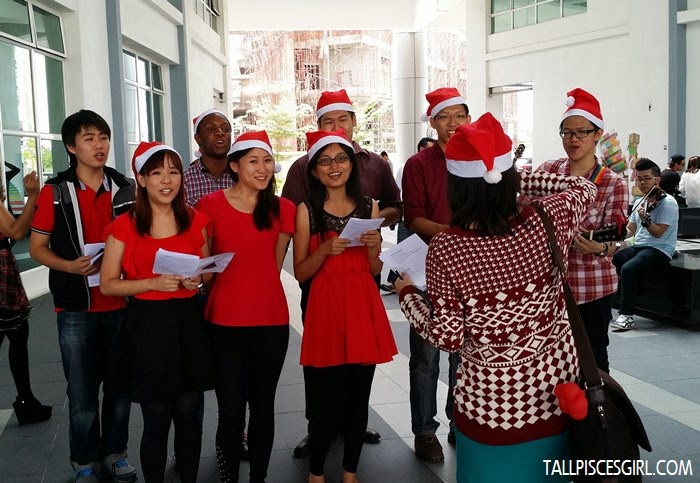 If you're lucky, you'll be able to catch this awesome choir singing Christmas carols!
Happy to bumped into a friend of mine in the group (second girl from left :p)
After watching the entertaining performances on the stage, we had our lunch with the bunch of bloggers that I missed so dearly. Besides Christmas carols, there are also Mimes, Stilt Walkers, Juggler, street dancers, clowns and street magic to keep onlookers entertained! If you're curious to learn a trick or two, they will be happy to teach you too. Oh, and you might spot Darth Vader, Iron Man and other superheroes too!
Clumsy Boy and I decided to explore the place and discover the murals that are scattered all over The Atmosphere with our friends =)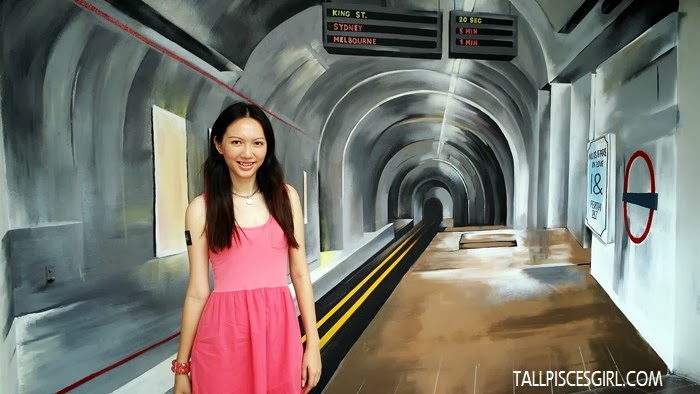 I'm gonna get knocked down by a train anytime soon LOL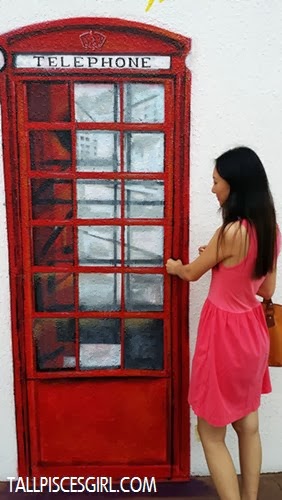 Hmmm who should I call?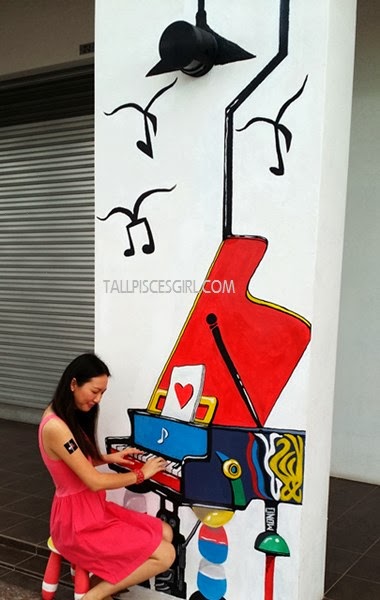 Inspiration is here! Keep playing!!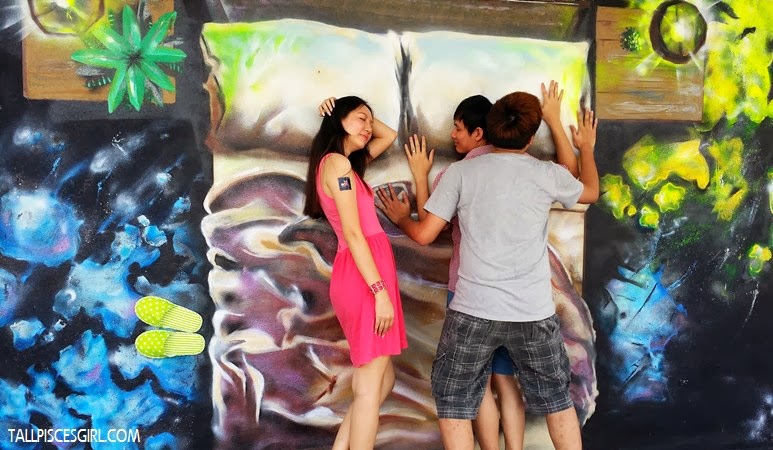 YICKS! Spiderman 'attacked' Clumsy Boy!
Too tired of walking! Sleep a while first ok?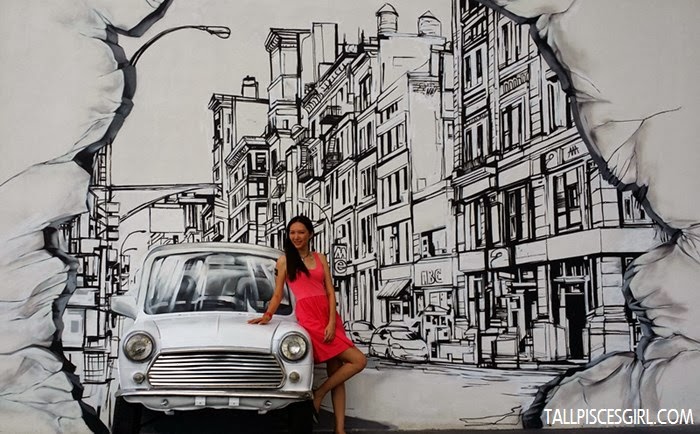 A vintage car emerged from the wall so I took the opportunity to pose with it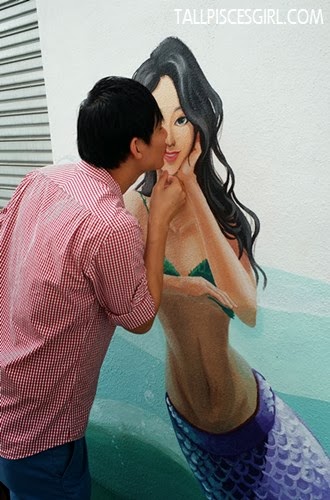 WOIIITT!! >__<
Street art is now so popular and many have traveled across Malaysia to capture creative photos of themselves with the murals and posting them on social media platforms making this work of art viral. I'm glad that people in Klang Valley can also admire such art at
Artsphere 20/8ty
. It gives couples and families a break from the usual mundane activities.
You not only can take your own photos, there is also a Polaroid photographer there to help you capture beautiful moment with your loved ones! If you scan it and participate in their
"Strike A Pose" photo contest
on their Facebook page, you'll stand a chance to win attractive prizes with a total worth of RM 15,000!
Hurry up and visit Artsphere 20/8ty to experience the
most diverse collection of 3D interactive murals
!
For more information, log on to
https://www.facebook.com/theatmospheresk
.

P/S: These are just a fraction of the photos that I took. The rest will be uploaded into my Facebook page so stay tuned ya!