As a blogger, I always need to take photo with fellow bloggers during events and also with the products I wanna review.
But sometimes, I'll be reminded of my yellow ugly teeth and decided not to show them :X
I like to laugh though… how can I control myself from not laughing? That's a torture!
So when Don recommended this TruCare Nano Silver Toothpaste on his Facebook,
I immediately told him that I wanted to review this toothpaste too!
No harm trying a new toothpaste right? It's not like my teeth will fall off if it doesn't work LOL!
Plus, I really want whiter and brighter teeth – I'll be going for pre-wedding shoot in less than 2 months!
TruCare Nano Silver Toothpaste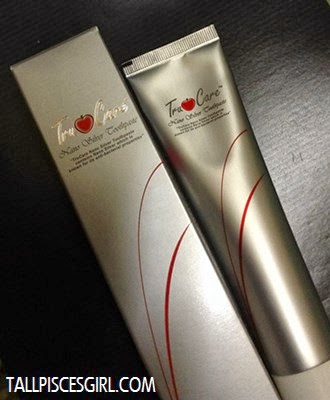 TruCare Nano Silver Toothpaste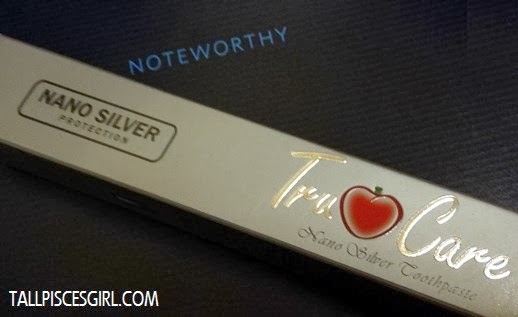 Nano Silver protection for my precious teeth
So what exactly is Nano Silver? Scientifically, Nano Silver is called Ag+. Ag+ is known to be antibacterical. How I knew about this? Because my washing machine has this function too so my clothes can be bacteria-free. I was surprised to know that this advanced technology is being used in toothpaste already!
TruCare Nano Silver Toothpaste contains Ag+ RapidHeal Factor to heal ulcers, gum aches and sore throats quicker and more effectively and helps combat microbes and pathogenic organisms that cause bad breath.
Benefits of Ag+
All round anti-bacterial protection
Relieves gum aches
Heals ulcers
Eliminates bad breath
Strengthens weak enamel
Whitens teeth by gently removing stains
What I noticed after using TruCare Nano Silver Toothpaste for 2 weeks:
Brighter and cleaner teeth
Ulcers that normally takes 2 weeks to heal took only 1 week instead
No more smelly smelly bad breath thanks to the extra minty flavor
Taste: No worries, it doesn't taste weird. Just like other fluoride toothpaste!
I've heard from many friends that after using this toothpaste for a week, their bleeding gum problem has finally been put to an end!
Unfortunately (oops, should be fortunately instead), I don't have bleeding gum problem so I couldn't prove this. You gotta try it yourself if you're experiencing such problem! As mentioned before, no harm trying!
TruCare Nano Silver Toothpaste is on sale now at only RM 9.90 (NP: RM 14.50) per tube so make sure you grab this offer quick!