Hola beauties and handsomes!! Few weeks ago, I was invited by
The Butterfly Project
for a waxing session among with other pretty bloggers. I'm not a virgin anymore so I expect that this post will not fetch as many hits as those virgins la har… You know how guys always got attracted by the word kan? LOL!
Brazilian Waxing Experience @ Bubble Gum Wax
The waxing place is called
Bubble Gum Wax
, a very cute name indeed! The shop is nestled in the vicinity of Plaza Damas. You can refer to the address at the end of the post =)
This is my first time joining The Butterfly Project's event (I'm a virgin afterall :p) and I was really impressed by their planning to feed us and keep us entertained throughout the whole session! Look at these food!
ICE CREAMS!!!
So, the "experienced" ones: Kay, Kelly and I were summoned in to do Brazilian waxing first….
NUUUU~~~~
During my first experience, it was an eye opening experience because I've never experienced such kind of pain before LOL! When I go for facial, I can still endure the pain during extraction but this one, it's totally different.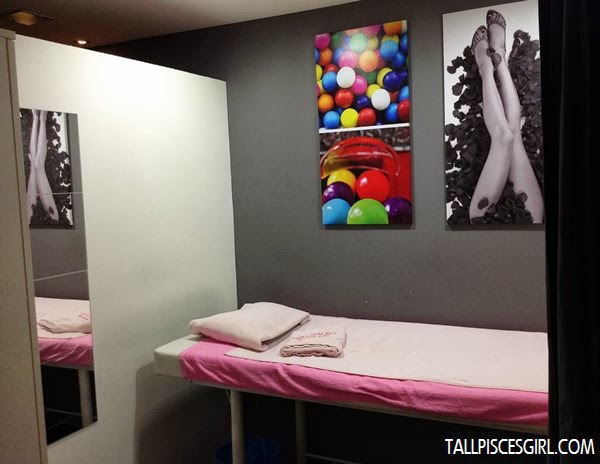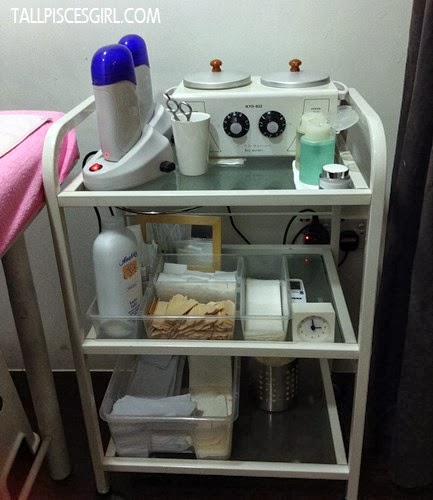 So, I was amazed that
it wasn't as painful as my virgin experience
. Phew~~ Thank God! The staff at BubbleGum Wax (sorry, too nervous til I forgot her name) did it pretty fast so the torture can end faster hahaha! She kept chatting with me to ease my nervousness and it works! I did became calmer while she explained the difference between soft and hard wax. Apparently, hard wax is recommended for first timers because it is less painful. However, soft wax is more efficient to remove shorter hair (bulus). The staff used a combination of both waxes on me for different areas. She first started to wax the outer front part, then the inner front and lastly, I was instructed to lie on my front for the back part. The wax felt warm on skin and a little hotter on more sensitive parts but it was bearable. After letting it dry for a few seconds, she ask me to take a deep breath and when I exhale….
ZAPPPPP!!!
*knee jerked automatically* It was painful but funny at the same time because it's uncontrollable! No matter how I try to stop my knee from jerking, it still does XD This exciting sensation only lasted for 2 seconds because she'll immediately calm my skin down and proceed with the next layer of wax. I'm happy with their efficiency. Anyways, you can hear thru the walls, so try not to scream!! At last, the process ended and I'm officially bulu-less again! Went out to feast on the yummy treats as being nervous can burn quite a lot energy! Max love the pink and black theme! ♥
While eating and mingling, there's a mini contest going on whereby we're required to decorate a shoe box and transform it into a display box. As I'm not a very creative person (I always get C for Arts), I didn't put any hope on winning hahahaha!
Can you imagine going out and then it itches and you feel like scratching? Damn embarrassing right? After I religiously apply the Gelato, there's no itchiness! Overall, it was a really fun experience to do waxing with so many girls!
In case if you're wondering about the price range, here's Bubble Gum Wax's price list. It's pretty affordable! I'm actually planning to do waxing for my legs on next visit cos they're quite hairy :/
Bubble Gum Wax Price List
Address
:
Bubble Gum Wax
B2-16, Plaza Damas 3, No. 63, Jalan Sri Hartamas 1, Sri Hartamas, 50480 Kuala Lumpur
Tel
: 03-6211 5039 Bubble Gum Wax is also available in Shah Alam, Subang Jaya, Puchong Utama, Puchong Jaya, Tropicana, Damansara Uptown, Bangsar, Wangsa Maju and Mahkota Cheras.
Facebook page
:
Bubble Gum Wax