Tujo Bar-sserie & Grill @ Ascott KL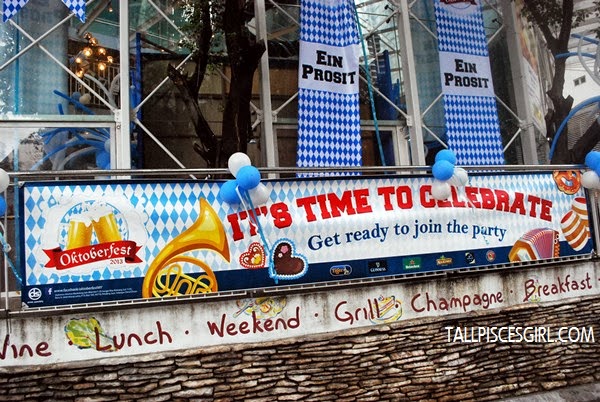 Are you ready for Oktoberfest Malaysia?
Guinness Anchor Berhad (GAB), the leading beer and stout brewer in Malaysia kicked off its month-long Oktoberfest celebration officially at Tujo Bar-serrie at Ascott after a reenactment of the royal wedding between Crown Prince Ludwig and Princess Therese that was held in Munich in 1810, which gave birth to the Oktoberfest celebrations held worldwide.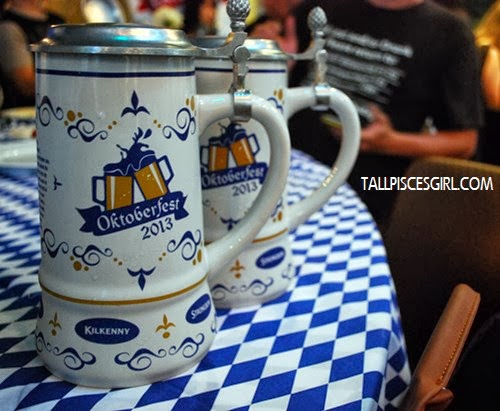 Special edition 1 litre Ceramic Oktoberfest Mug
This year's Oktoberfest celebrations will include a series of 14 historically themed parties nationwide, special promotions featuring a
special edition 1 litre Ceramic Oktoberfest Mug
and GAB's entire portfolio of award-winning beers, including the original Paulaner Oktoberfest Bier.
The parties will be centred around different aspects of the Oktoberfest celebrations, whether it's the royal wedding, the celebration of traditional German cuisine (also known as 'Schmankerl') or the iconic Oktoberfest parade and carnival.
Authentic German Oktoberfest cuisine FTW!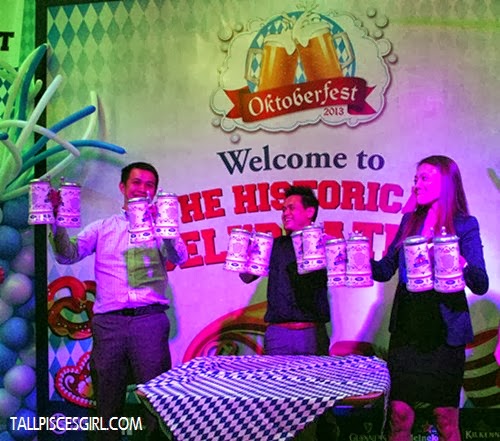 Traditional Oktoberfest activity: Beer mug holding competition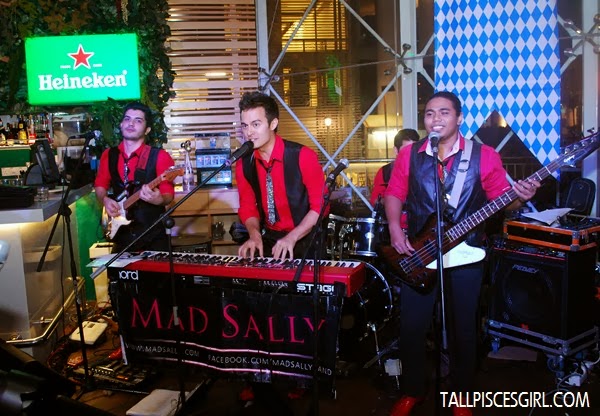 Mad Sally Band was here too to make the night even livelier!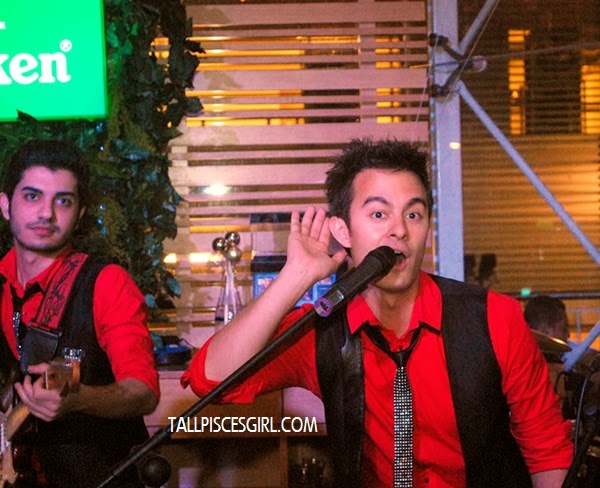 Charles Yew Han Baker of Mad Sally
Ein prosit!
*slurps original Paulaner Oktoberfest Bier*
Love this pic!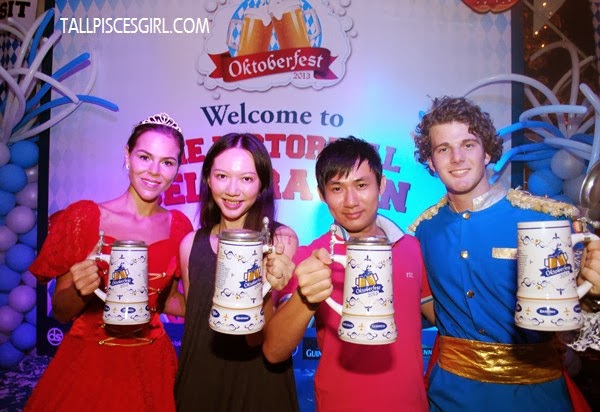 Crown Prince Ludwig and Princess Therese
with Prince Froggy and Princess Piggy
This October, get your very own 1 Litre Ceramic Oktoberfest Mug filled with your favorite GAB brew, whether it's Tiger, Guinness, Heineken, Kilkenny, Strongbow or Paulaner this entire month from 7th October to 3rd November at participating GAB outlets across the country. The best part of this promotion is that the first refill of your 1 Litre Ceramic Oktoberfest Mug is absolutely free! Now that's what you call an Oktoberfest promotion.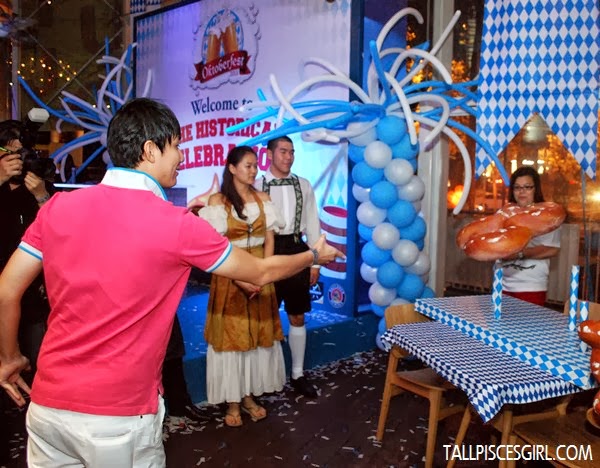 At each Oktoberfest event, attendees can expect an evening filled with good food from around the world, the original Oktoberfest beer, a limited edition Oktoberfest Mug with metal lid and of course exciting activities and contests with fun prizes. So be sure to pop by GAB's Oktoberfest celebrations at the following locations throughout the month of October: –
10th October at Souled Out Sri Hartamas (KL)
12th October at QEII (Penang), Geographer Café (Puchong) and Jonker Street (Melaka)
14th October at Euro House (Ipoh)
18th October at Festival Walk (Ipoh) and Laundry Bar, The Curve (Mutiara Damansara)
19th October at Upper Penang Road (Penang) and O's Corner (Kuantan)
24th October at Remedy House, Scott's Garden (KL)
25th October at Danga Bay (Johor) and Phat Barrels (Kuantan)
26th October at The Museum (Ipoh)
31st October at Beer Factory Sunway Giza (KL)
For more information on the entire GAB Oktoberfest campaign, do drop by the
official GAB Oktoberfest Malaysia Facebook page
at
www.facebook.com/OktoberfestMY
.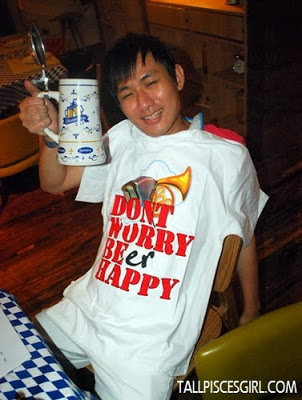 Won himself a T-shirt and he's pretending drunk already!
P/S: Remember to drink responsibly! Don't follow Prince Froggy's footsteps!