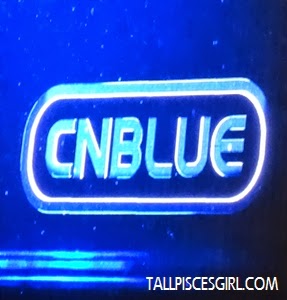 CNBLUE
As I've been rushing from another event, I just ate some overpriced snacks from the stalls outside and headed into the stadium's toilet to change into my Blue Moon t-shirt. The horror when I saw the queue!!! Seriously?? Left 30 minutes only for the concert to start weh!
What is this? So long queue for female toilet!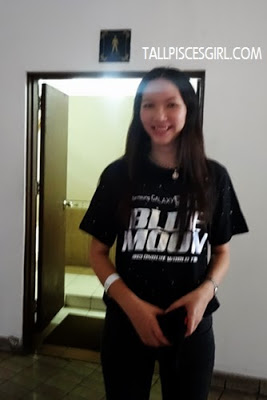 "Charmaine was here" photo.
Too bad it's too blurry thanks to Clumsy Boy >__<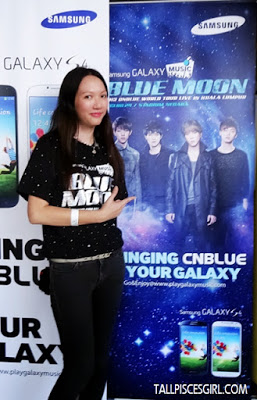 Can't wait to meet them! #cnblue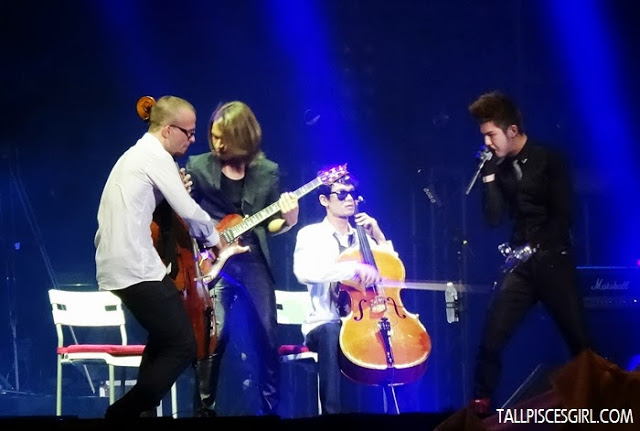 KouJee Beatbox
CNBLUE Samsung GALAXY Blue Moon World Tour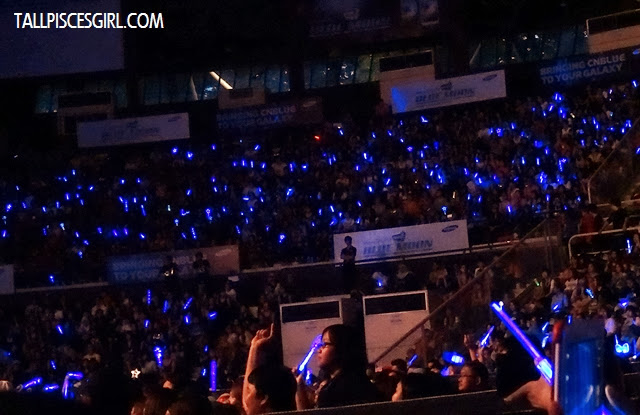 A blue ocean is waiting for blue moon~~
They are finally descending to earth!
CNBLUE! CNBLUE! CNBLUE!
The lighting setup and effects were beautiful and impressive as it resembled the amazing galaxy with stars, meteors and of course, the brightest star of all is CNBLUE!
Among the stars
Here are some individual photos for you to drool on:
Jung Yong-hwa (lead vocal, rhythm guitar)
Lee Jong-hyun (lead guitar, vocals)
Lee Jung Shin (bass guitar, vocals)
Kang Min-hyuk (drums, vocals)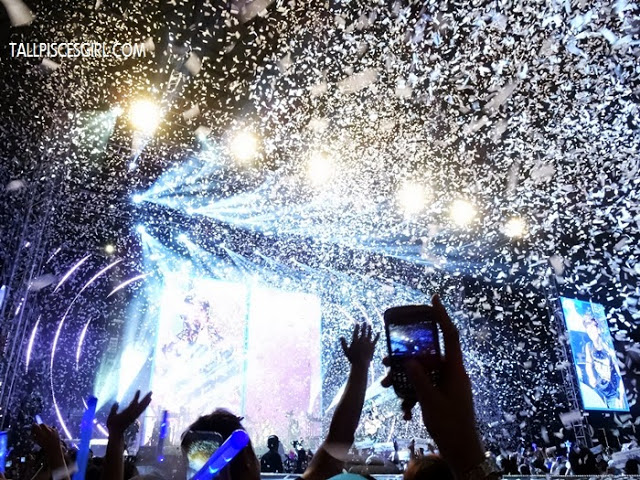 It's a beautiful ending~~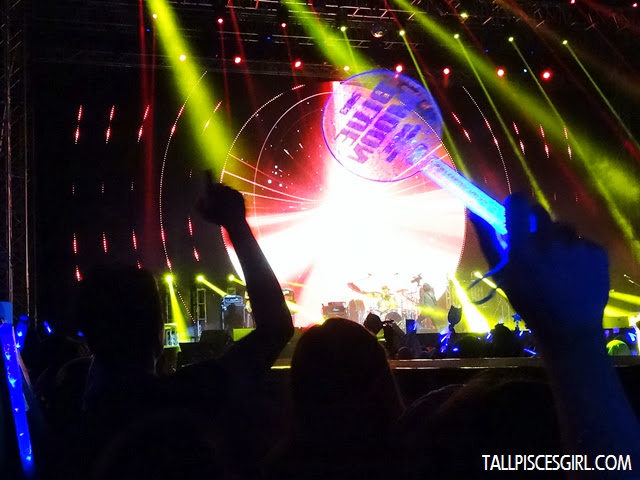 Neh this uncle lor
Satisfied fan girls: yours truly, Uni, Caroline and Carolyn after the concert!
Photo credits: Carolyn Tay