#CNBLUE oppas!
Anyeonghaseyo Boice (code name for CNBLUE fans)!!!
CNBLUE
has finally arrived Malaysia for
CNBLUE Samsung GALAXY Blue Moon World Tour
! Thanks to
Samsung Malaysia
, fans were offered various opportunities to get up-close and personal with their South Korean rock heroes. I was so nervous for the last few days, I even insomnia the night before!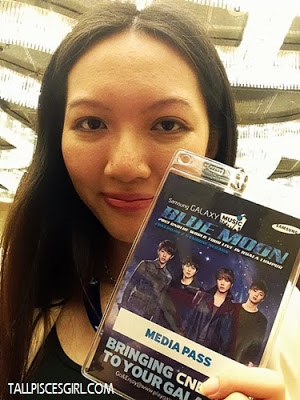 Check out my dark eye circles… and my media pass!
Before meeting the press at Grand Hyatt Hotel, the Seoul-based rock band, consisting of Jung Yong-hwa, Lee Jong-hyun, Lee Jung Shin and Kang Min-hyuk, met excited fans at the Samsung Experience Store in The Gardens Mall. Five individuals who participated in an in-store lucky draw with the purchase of a Samsung GALAXY S4 had a golden opportunity to snap a memorable group photo with CNBLUE!
Hallyu wave
has hit Malaysia for the longest time and it's now the perfect time to enrich our lives with a unique CNBLUE experience. The press conference got delayed a little but it's totally worth the wait! They all looked so handsome!!!
*screams*
[VIDEO] Jung Yong-hwa answered on what inspired him to write music during the press conference of CNBLUE Samsung GALAXY Blue Moon World Tour in Malaysia
"We are excited to be here in Malaysia and from what we have seen so far, there are many passionate Boice members here! We are glad that our music can reach out to Malaysians and we hope to put on a rocking show for our fans to enjoy in Stadium Negara on Saturday," said Jung Yong-hwa, lead vocalist of CN BLUE.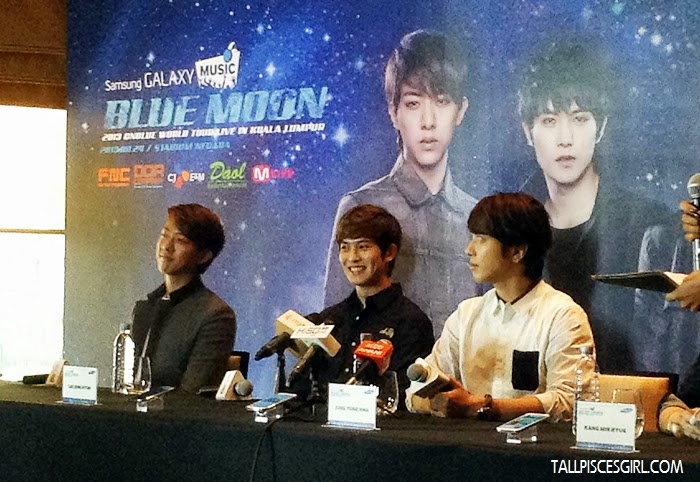 Lee Jong-Hyun looks more handsome than his photos!
I'm starting to fall for him~~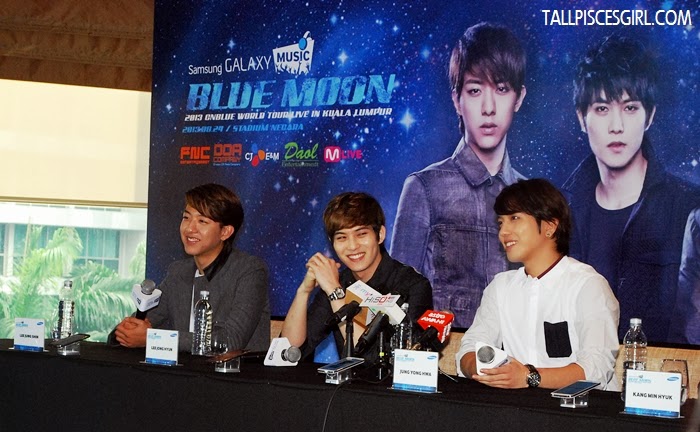 Jong-Hyun has a sunshine smile =)
Lee Yong-hwa oppa!
His expression looked kinda serious >__<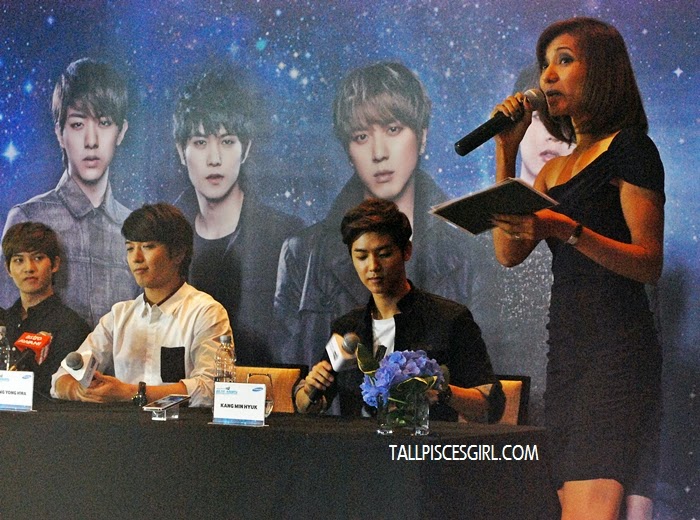 A handsome shot of Kang Min-Hyuk
Lee Jung Shin, Lee Jong-Hyun, Jung Yong-hwa and Kang Min-hyuk posing for the camera
===================================================
Samsung GALAXY Blue Moon World Tour concert details
Date: 24 August 2013
Time: 7.30 pm
Venue: Stadium Negara
===================================================
Lee Yong-hwa will be taking away our twin towers back to Korea XD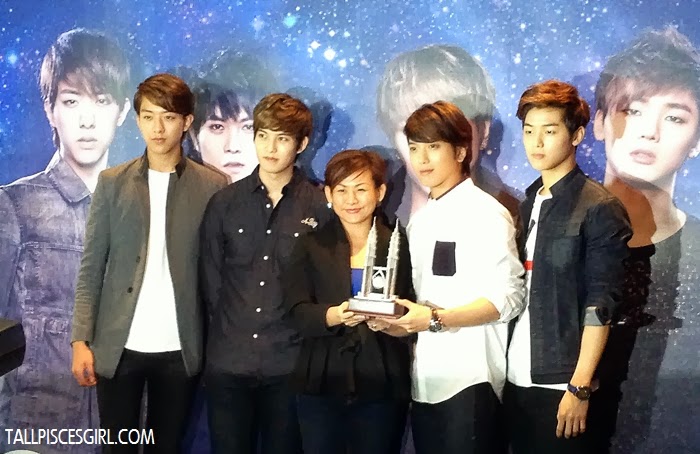 CNBLUE with Samsung representative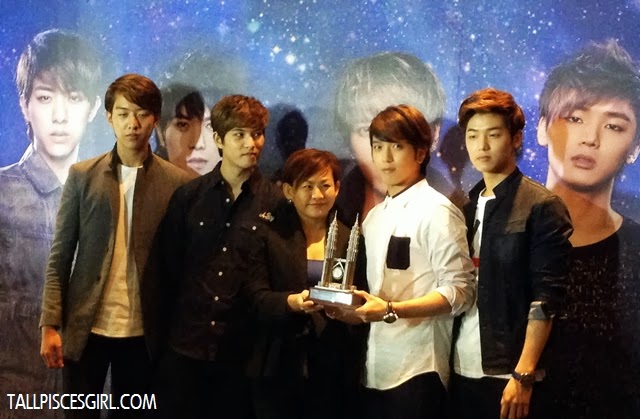 This wasn't the best shot but Yong-hwa looked here!!!! *success kid*
For more information on Samsung GALAXY Music 2013 CNBLUE Blue Moon World Tour, please visit
www.samsung.com/my
or
https://www.facebook.com/SamsungMalaysia
.
The excited girls!! HAHAHAHA!
P/S: I'll be attending
CNBLUE's Samsung GALAXY Blue Moon World Tour concert
tomorrow too, thanks to
Manoah Consulting
!