Every weekend, I yearn for some pampering time after a long and hectic week. Anyone had the same feeling too? I tend to wanna reward myself for all the hard work LOL! Thanks to
MIVVA
, I was invited to
AUPRES beauty workshop
at Zang Toi, Pavilion on a fine Saturday. I love their color theme for today that gives me a romantic feeling. It's purple, pink and white! ♥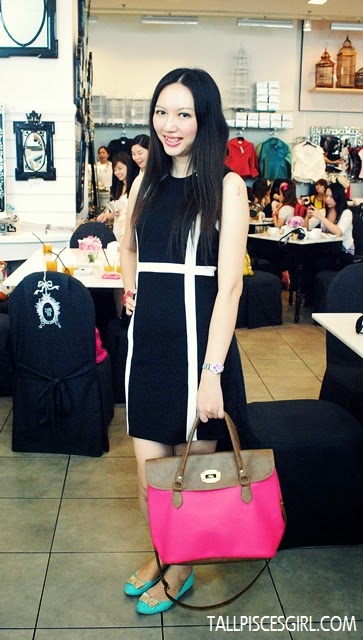 #OOTD: Dress from Nichii | Bag from HK Station Sungei Wang | Flats from Vincci
After being introduced to AUPRES in
MIVVA Box May Edition
, I'm very interested to know more about this brand especially after trying their famous star product,
AUPRES Aqua Sleeping Mask
. I super love that it's able to restore my moisture level and yet has a non oily texture with fast absorption rate. No need to worry that the sleeping mask will dirty my sheets!
There are a few activities to do during the workshop such as skin consultation, makeover, hand massage, tarot card reading and cupcake decoration. I chose to do a skin consultation first 🙂
Aupres (pronounced as o-preh) is a French word that brings the meaning "Next to you, close to you". Many people might not know this but Aupres is actually a line under Shiseido that is designed exclusively for Chinese market. In other words, it also means that Aupres product is produced using the latest Japan technology and formulation.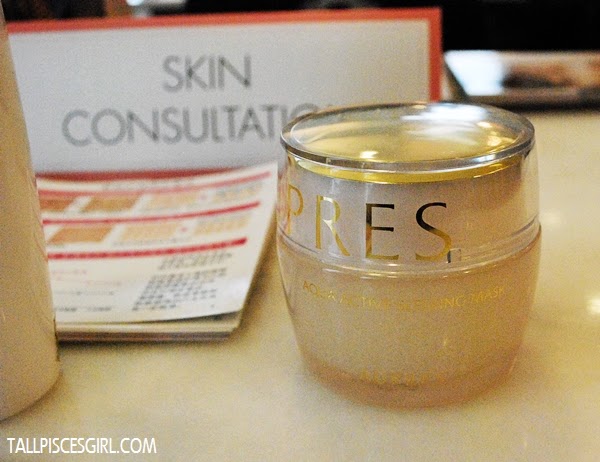 Skin consultation X AUPRES Aqua Sleeping Mask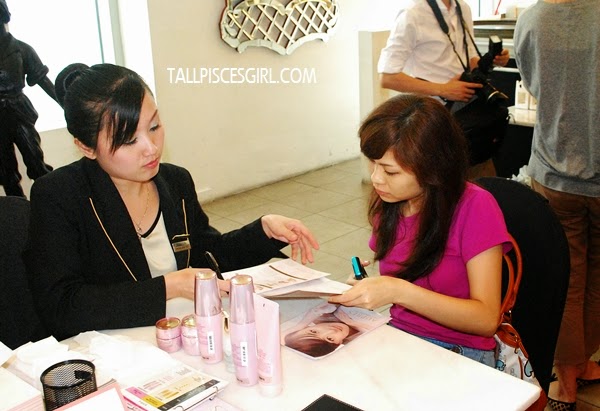 Skin consultation X Kahmon
The friendly consultant also recommended that I use AUPRES Aqua Sleeping Mask so she decided to give me a free sample! YAY! Next, I went to get a queue ticket for Flash Makeover. I was too free while waiting for my turn so I went to snap here snap there LOL!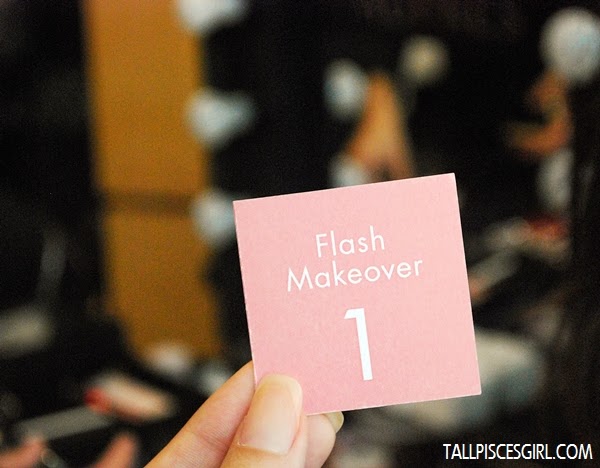 Flash Makeover queue ticket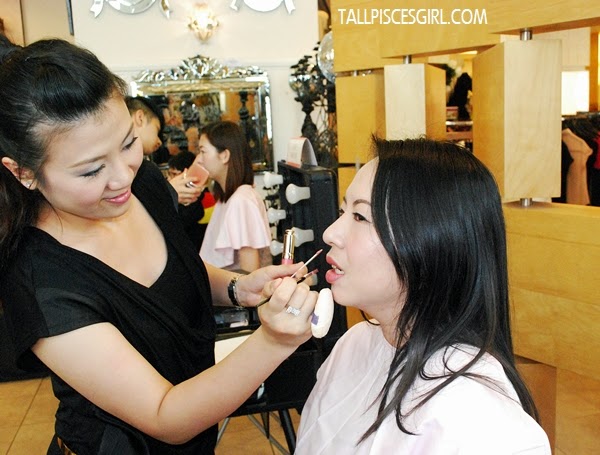 Fiona during the makeover
She said she loves the lip glaze color that they used on her
Candid shot of Shannon Chow during makeover
The products they used during the flash makeover are new products that will be launched soon; Dimensional Face Creator and Stay Luxurious Lip Glaze. My face looks more defined and contoured after using the blusher, highlighter and bronzer from Dimensional Face Creator. I always prefer sweet pink lip colors cos it makes me look younger… like 18 hahaha!
After flash makeover. Pretty?
Actually I was wondering whether the makeup artist will get annoyed cos I still don't budge after it's done, busy taking shots of the cosmetics and my after makeover look :p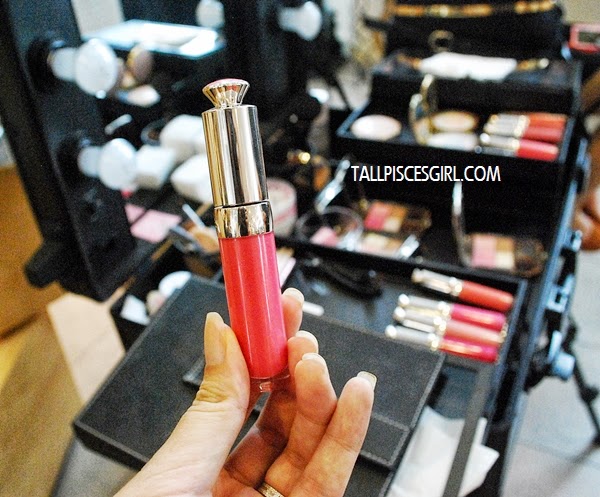 Stay Luxurious Lip Glaze has a pretty packaging!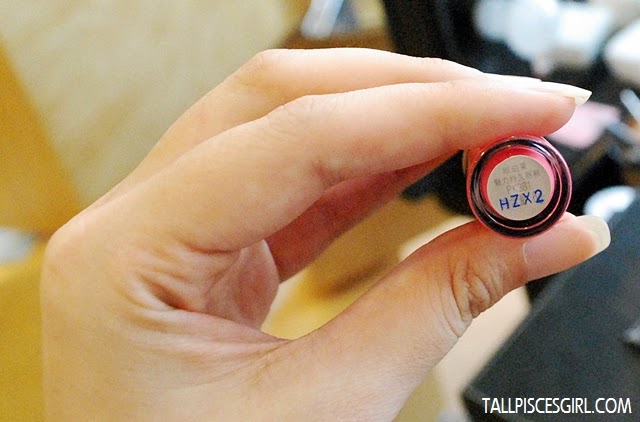 PK381 is the color code of Stay Luxurious Lip Glaze that I'm wearing
The truly pampering moment is hand massage! It feels so syok as the staff is well-trained and knows how much pressure to put on certain areas. Definitely relieved my sore hands that got tired carrying my heavy DSLR around. And guess what product they used? It's AUPRES Premium range products that's supposed to be used on face! WAH they're really generous! =D
Check out my new leng lui friend, Uni! She's a Piscean too!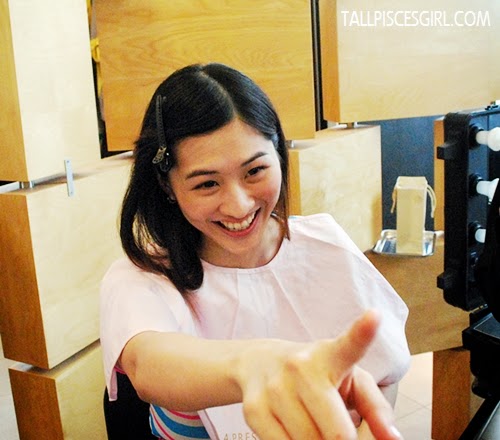 Hahaha epic photo!!! Fierce Ah Fer has surfaced! XD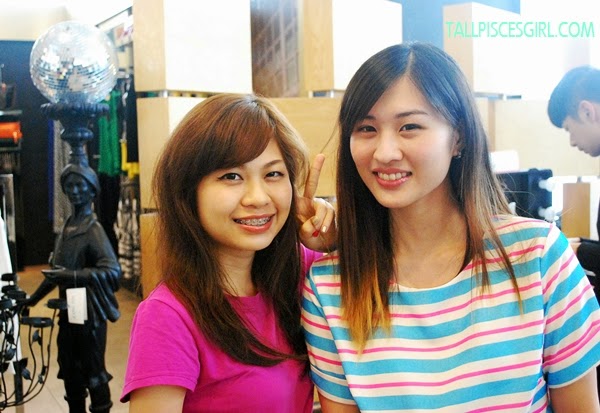 Kahmon and Ah Fer… due to camera angle, Kahmon looked like she's showing her middle finger wtf
Hmmm we spent lots of time messing around and camwhoring mainly because the Tarot Card Reading queue was very long hahaha I guess everyone is eager to know about their present and future! I didn't decorate the cupcake though since I don't have any talent in art so I decided not to ruin the nice cupcakes LOL! I just drank some juices and finger food provided by Zang Toi Cafe.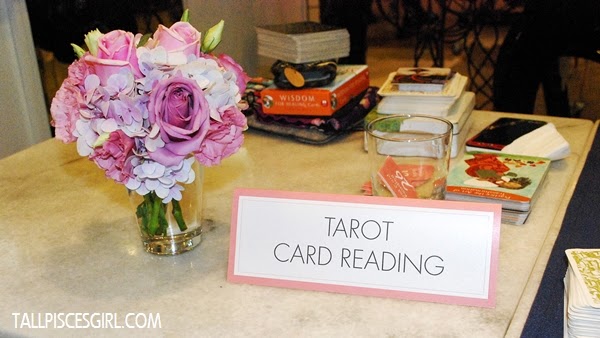 Tarot Card Reading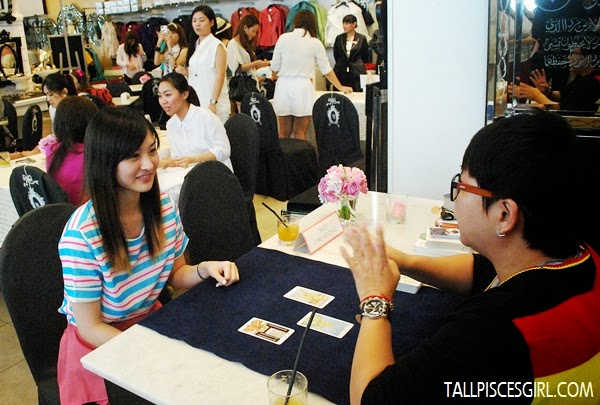 Ah Fer receiving career advice by Tatalee after picking her cards
Being a typical Piscean, of course love is the priority of my life. So I asked about relationship and picked these 3 cards with pentacles. It's creepily true since Knaves of Pentacle, the card that faces me signifies that there will be a new beginning, new journey in my love life which is my recent engagement!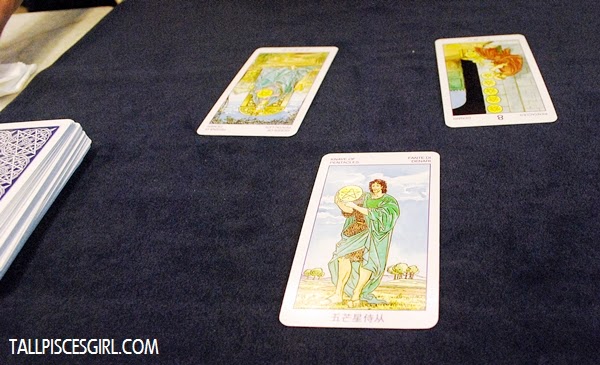 The tarot cards I've picked
Phew~~ After my tarot card reading session, most of the bloggers have left but some of us are still immersed in snapping photos haha!
Uni and yours truly
Finally got to meet the pretty Michelle of MIVVA!
All bloggers walked away with a pretty pink box wrapped with a ribbon containing the soon-to-be launched travel size AUPRES Ultimate White products, Dimensional Face Creator and Stay Luxurious Lip Glaze!!! ♥♥♥ So generous of them! I feel so touched!! :3 I truly look forward to more workshops from MIVVA and their partners in the future cos I can't get enough of pampering sessions while mingling with fellow bloggers. Who would complain fun and happy events, right? Hehe! For more information on MIVVA and AUPRES, click on the links below: