Local luxury bespoke footwear purveyor
XALF
celebrated the launch of its
XALF Metamorphosis
collection in partnership with
Lotus Malaysia
, where the label showcased their new wares in the car manufacturer's flagship showroom.
XALF Metamorphosis Collection Launch
The afternoon began with a radiant Vanessa Chong glamorously dropped off in the brand new Lotus Evora Chrome. The emcee sashayed on stage and proceeded to reiterate the brand's accomplishments and milestones – including the much lauded appearance of a yellow patent leather XALF creation on the feet of Japanese actress and international supermodel Ai Tominaga.
I was able to admire the Metamorphosis collection at close quarters in exquisite display cases that playfully highlights the fluttering silhouettes of the new entries into the XALF stable. Their partnership is proof that creativity is flourishing in our nation.
Indra & Lyside
Tivolib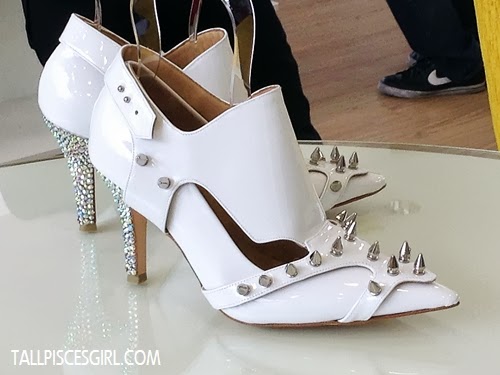 Islip in white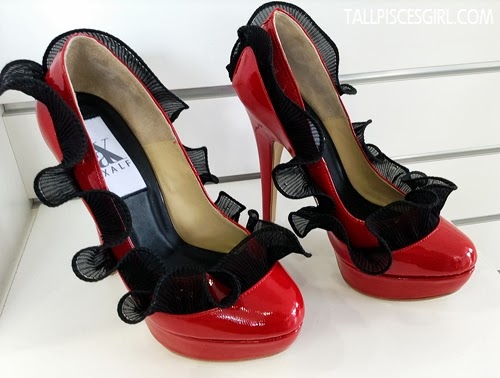 Fabius in red
Ferried by the fleet of Lotus vehicles, Datuk Yasmin Yusuff, Chris Tong Bing Yu, Dato' Ruby Khong, along with beauty queen Thanuja Ananthan, joined Xavier Mah and Alfred Hor in hosting an event of cocktails and canapés as each lovely VIP and celebrity strutted down the red carpet in customized XALF peep-toes, heels, pumps and sky-high platforms. They all had the opportunity to share their thoughts on womanhood, fashion, and of course, their individually designed Metamorphosis footwear in an intimate tete-a-tete session.
Datuk Yasmin Yusuff with emcee Vanessa Chong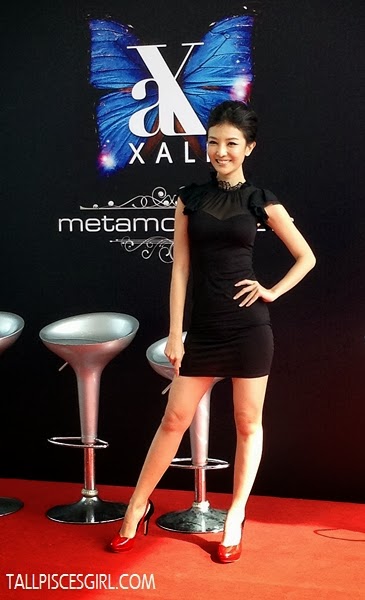 Chris Tong Bing Yu 童冰玉
"The story is familiar: a wide-eyed girl and the bustling cosmopolitan life couldn't have been further apart," says Xavier. "Like a deer staring at headlights, girl tries to conform, albeit disappointed when it was obvious that she didn't fit in with the sharp dressers that seem to walk of the parade of Vogue. Never one to shy away from a challenge, we eventually see a change. She comes out from her shell. And so it begins, she isolates and cocoons herself. She observes and assimilates.
Maybe, she just need a few nice dresses and a snazzy rotation of peep-toes, sky-high platforms and a slightly naughty spiky number to speed things up at a more briskly pace. She's evolving, spiritually and physically, growing up right before our eyes. And so the journey begins. Her wings are still wrinkly and damp. Her first few steps are still tentative. And finally she flaps her full wing-span, and she begins to soar. Nothing will ever be the same again."
"We quite intentionally decide that thematically it was most appropriate a metaphor," explains Alfred. "And that was the inspiration behind Metamorphosis – the beauty of the butterfly is prevalent in the lines and colors of the collection. The elements are individualistic, but clearly representative of what one of the most beautiful living things in nature. I'm sure our celebrity friends will like what they see in the mirror."
Crowds were dazzled as models, with hair and makeup by Backstage Academy and wearing outfits from Azlan Adrian Arif, rocked the Metamorphosis collection not as footwear, but as elaborately designed headgear in XALF Avant Garde Fashion Show. Featuring thematically charismatic phases of feminity, the luxurious line offers a simplistically elegant pearl laced entries that are contrasted with flamboyant feathery footwear and one of a kind tough-as-nails chain metallic stompers for an overall fantastic show, befitting of a crescendo of a finale.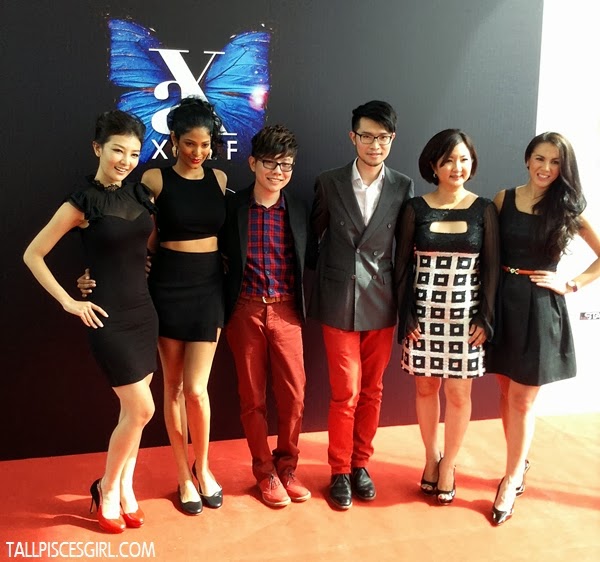 Chris Tong, Thanuja, Xavier, Alfred, Dato' Ruby Khong and Vanessa Chong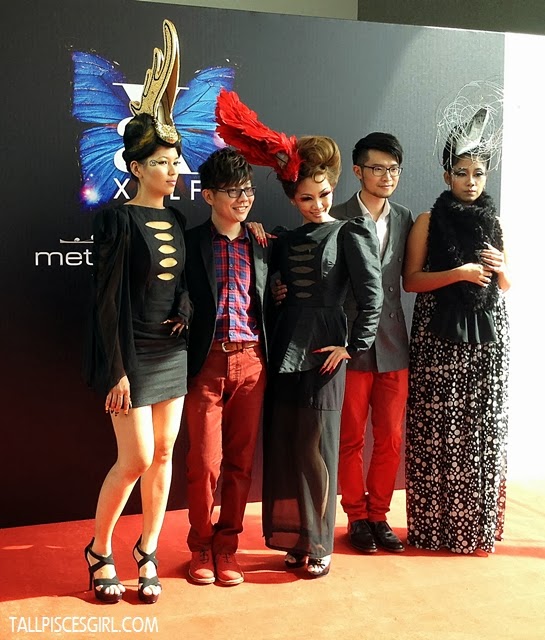 Xavier and Alfred with the models
Everyone walked away with door gifts courtesy of O'slee and Red Army watches. On the other hand, I also walked away with extra 'souvenirs': Photos with Chris Tong Bing Yu, Amy, who was my makeup artist during a photo shoot I attended earlier and Geo Tee, the HR Director of Backstage Academy!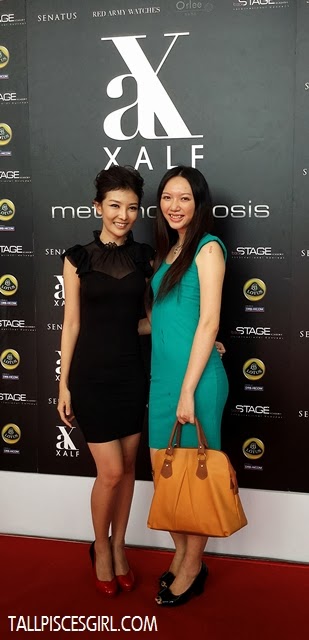 Chris Tong and I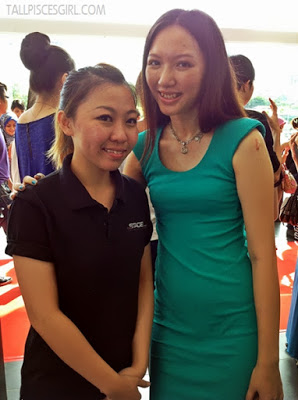 Amy and I
Gee Tee and I
To get your hands on the luxurious XALF Metamorphosis collection, kindly visit
www.XalfDesign.com
=)