Two weeks ago, Samsung Malaysia has organized an event at The Butter Factory to launch their cross-platform mobile messaging app called ChatON. Everyone were dressed in their best orange attire bhttps://isaactan.netecause there would be a prize for best dressed male and female. We all got a cup of complimentary Starbucks drink! YAY! No need sleep tonight hahaha
Kahmon, Tamago and I (I'm wearing orange skirt LOL!)*
We grabbed the opportunity to take some shots at the photobooth and preserve the fun times we had together =)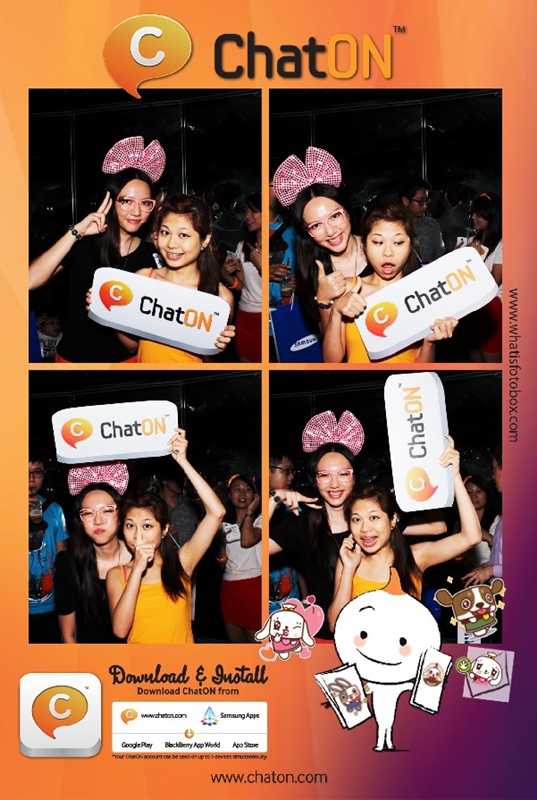 Instant photos with Kahmon
Instant photos with Choulyin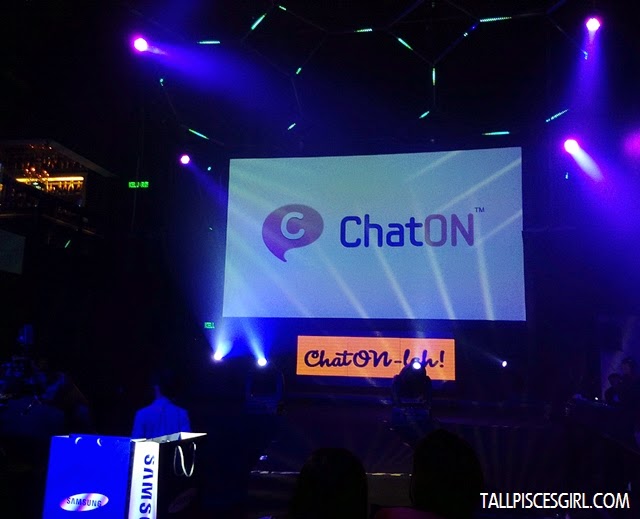 ChatON-lah!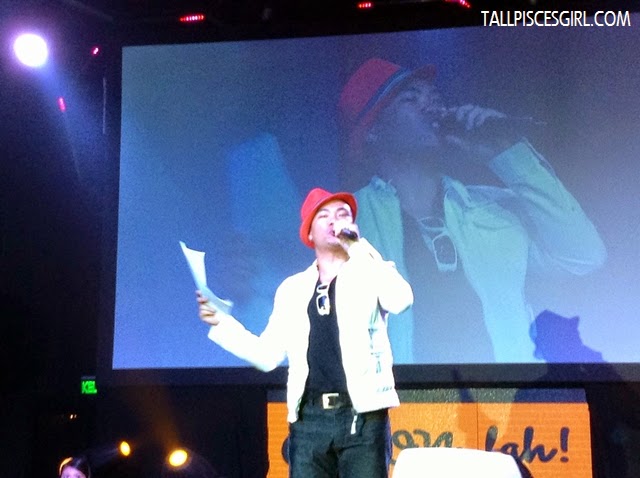 Liang was the emcee of the night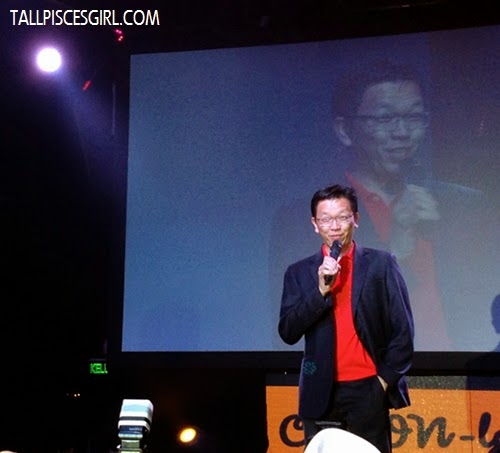 Mr. Vincent Chong, Samsung Malaysia's Head of Mobile Phone Division was super sporting and tried to make his speech short so we could start earlier
Starbucks has recently partnered up with ChatON! When you add Starbucks as a Special Buddy in the ChatON app, you'll be able to enjoy special promotions.
Samsung Malaysia unveiled their new TVC for ChatON
Later on, there were some cool dancing performances by hot sexy ladies with slim legs that I admire a lot!
Can I have those legs please???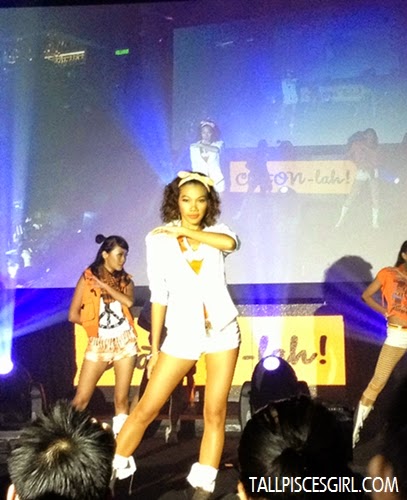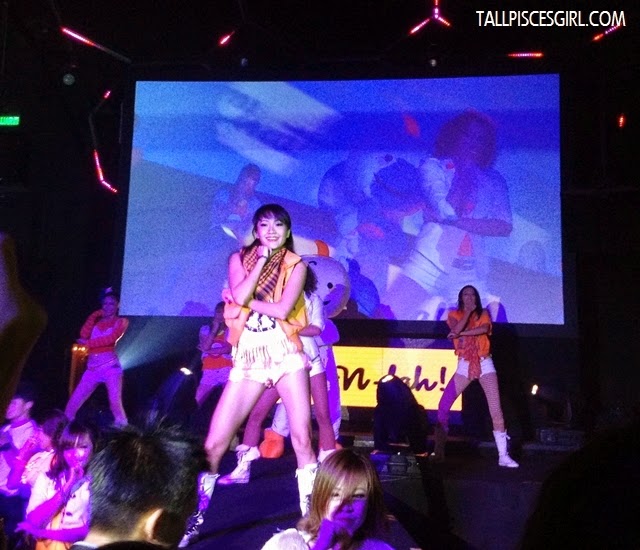 Here's a short video of them dancing PSY's Gentleman! It was so infectious I felt like dancing along hahaha! Chatty, the official mascot for ChatON, danced along too!
As we were enjoying the buffet spread, we got some entertainment by watching the performances from Best Dressed Male and Female contestants! Wanna see how they move it move it? Watch the videos below! :p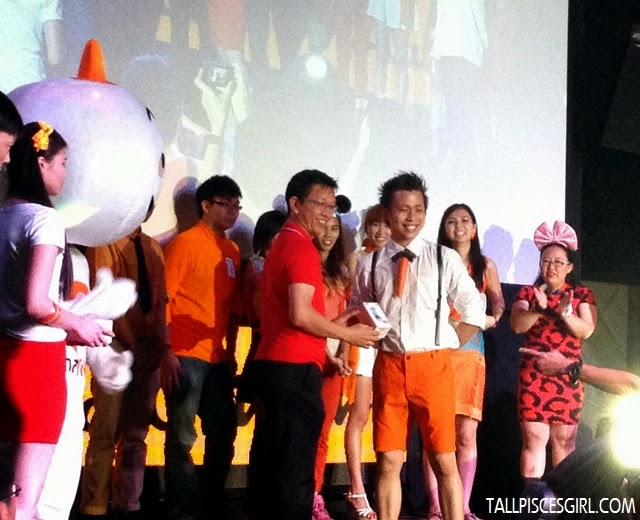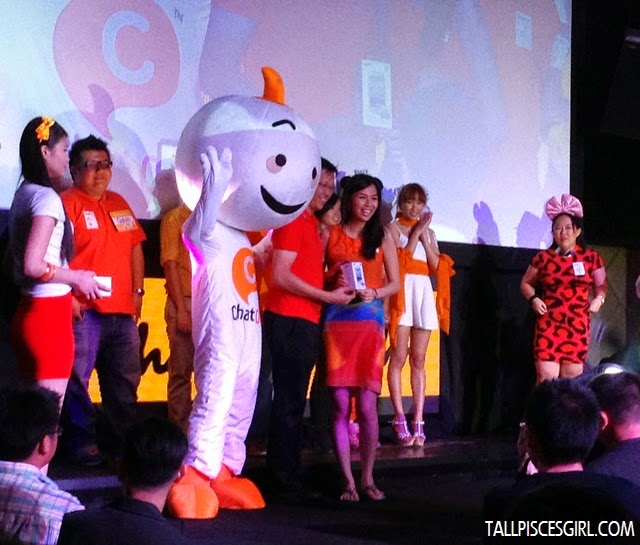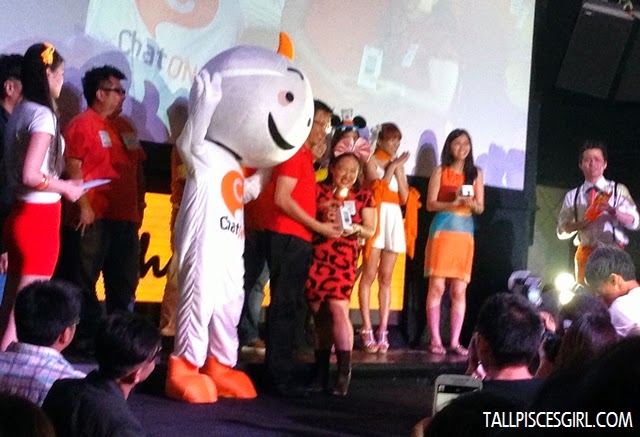 All 4 of them managed to bring home a Samsung S3 mini! Congratulations!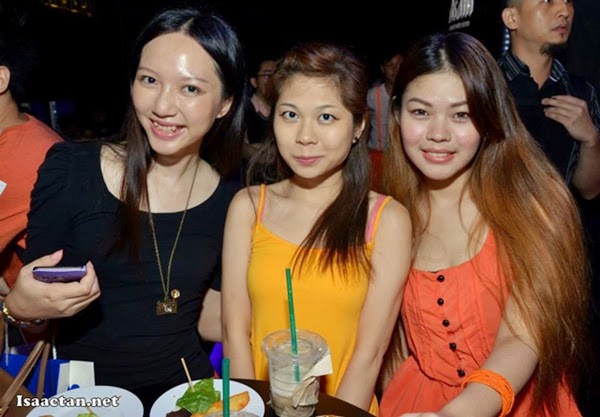 Isaac said he wanted to practice his photography skills so we gladly became his models!*
Another photo with the bloggers =) *
ChatON is available on a
multitude of mobile operating systems
such as Android, iOS, BlackBerry, Windows and bada, to truly make the app an instant messaging service for all. The best part is, ChatON is also available on personal computers! So convenient right? Remember to download ChatON right away and add me! For multimedia content and more detailed information, kindly visit
www.samsung.com/my
.