There's this kiosk that always caught my eyes every time I walked pass it at Sunway Pyramid because it's so pinkish. And I believe most girls like pink color. Yup, this is bloop's kiosk. I was here under HiShop's invitation for bloop's Candy Makeup Party!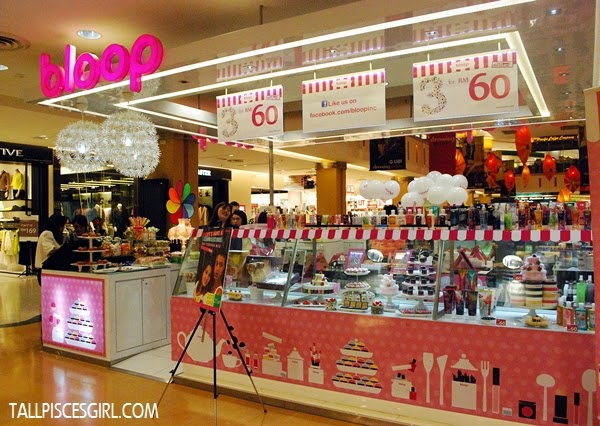 So what's a Candy Makeup Party without candies? Nah ta-dahhhh~~~ Table full of candies, lollipops and marshmellows!!! So colorful I feel like a happy kid… WHEE~~
Candies and marshmellows
Cupcakes
Lollipops!
OK, now time to get serious a bit. A bit only, cos we still get to play…with nail colors! Bloop is most known for their nail colors which are also available at Watsons Pharmacy. After trying them out myself, I know why so many people went gaga over their nail color! It dries very quickly and easy to apply. Normally noobs like me will need to apply many layers until it became uneven but bloop nail colors still look smooth.
Tried different colors on every nail *greedy*
I extremely love the Sandy collection nail polish on my 3rd and 4th finger. My friends also went crazy and wanna buy them after seeing my Instagram photo!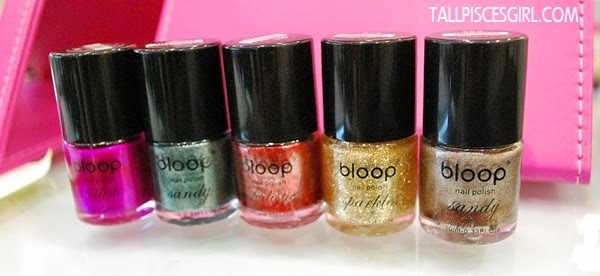 Cheer up your days with colorful nails!
Here's the color code if you wanna buy =)
Celia, Brand Elevation and Architecture Manager of bloop
gave us a brief introduction about the brand
bloop is makeup made easy. It represents a new generation of make-up to help women combat the highly demanding and competitive world. Thanks to its innovative packaging and technological advancement in product quality and texture, make-up has never been this fast and easy.
THE bloop EQUATION:
bloop = make up – (the fuss) + Fun x Your Imagination
Mrs. Chan, founder of bloop conducts a Basic Makeup Demo
So we were on our seats with lots of products and a mirror in front of us like college students while Mrs, Chan explained to us the correct method to use skincare products starting from makeup removal. We were told to remove our makeup using water-based bloop Makeup Remover by wiping it in upward direction so we can do lifting massage at the same time! Brilliant idea!
Later on, we prepped our skin using bloop Marine Botanical Toner and bloop Marine 4 in 1 Pure Aloe Vera Gel before applying any makeup. My skin felt instant hydration boost and it'll surely help makeup last longer.
First, I used
bloop Candy Cream Foundation (027)
to smooth out imperfections such as pores, wrinkles, freckles, age spots and pigmentation. The product is light and non-oily. Next, I applied
bloop Two Way Cake (02)
to set my makeup and control excess sebum secretion.
bloop Candy Blusher (03)
made the magic by giving my face a healthy and natural looking blush on my cheeks. All these 3 products contain
SPF 25
to protect our skin from the sun.
P/S to men: Two Way Cake is not a type of cake! Cannot be eaten one, ok!
bloop Candy Blusher (03) – RM 48
bloop Two Way Cake (02) – RM 58
Product description for blusher and two way cake
Guess what's this?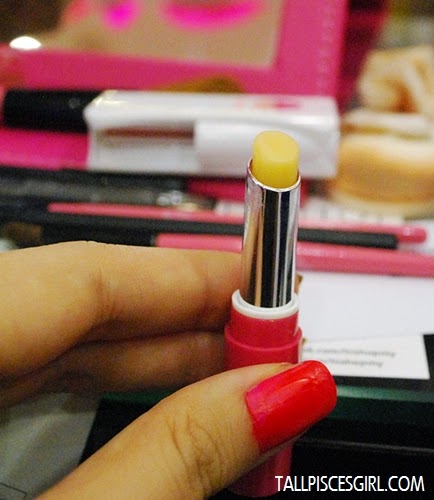 It's matte lipstick on one side and a matching lip gloss on the other!
Bloop Candy Duo Lipstick (08 – Magic Coral Mist) – RM 38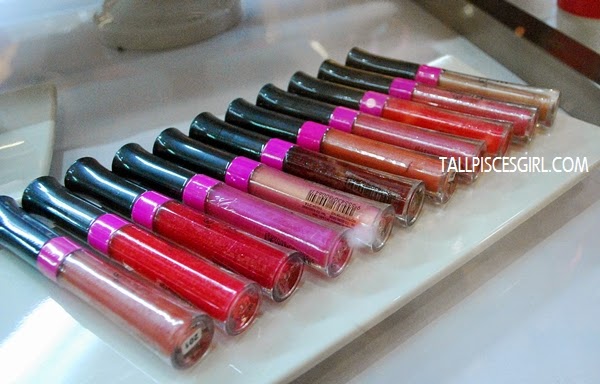 They also have a wide range of lip gloss that will make your lips kissable!
I'll be reviewing one of these Bloop LV Lip Gloss this week.
After the makeover, we were told to decorate our face according to the Candy theme! (OMG!) I stoned for quite long there cos I don't wanna make the wrong move and ruin my pretty makeover leh… in the end, I shocked everyone by drawing a candy on my eyes LOL! It's an "Eye Candy", geddit?
Surprisingly, I won the contest alongside with Kay and Wendy Pua!
We got an RM 100 cash voucher to purchase bloop products from HiShop!
Special thanks to Mabel of HiShop, Celia and Mrs. Chan from bloop for the fun and interesting workshop! Definitely learned a lot of useful tips and tricks from them =)
To purchase
bloop products from HiShop
, click
here
. Remember to LIKE
HiShop's Facebook page
for instant updates on promotions and flash sales!