Well, if you know me well enough, you'll know that I'm actually not a person with much creativity. But when I know that
Ernest Zacharevic
, the artist that has beautified Penang with his street arts is going to give out a
limited edition signed print
from the art sensation himself in
Samsung Galaxy Note II Be Creative and Win
contest, I took the extra miles and unleash my undiscovered creativity
*ahem ahem*
to try and win it!
Samsung Galaxy Note II: Be Creative and Win!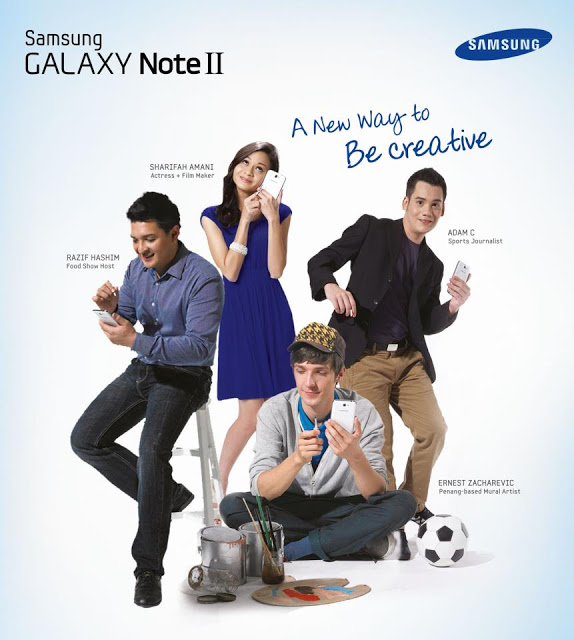 Samsung Galaxy Note II Be Creative and Win Poster
Wanna win it too? The steps are pretty simple really.
Firstly, navigate to www.becreative.my and wait for the interface to load.
Pick one of the Samsung Ambassadors to start drawing the fun experience with S Pen! Different person gives different drawing to start on and also rewards you with different prizes. So choose wisely!
You can choose from 3 presets. For my case, I chose the 3rd one, it was Ernest's photo in a frame. So I tried my very best to draw and color with the S Pen using the nice color combinations. I decided to color Ernest's shirt in Malaysia's flag colors :p
After you're done, just click on the Submit button, choose your preferred submission method and voila! You're done!
What do you think of my drawing?
Oh BTW, do check out this funny promotional video from
Ernest Zacharevic
!