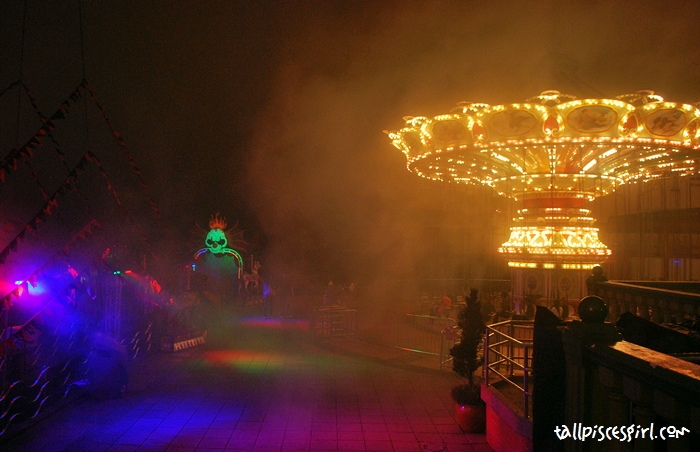 Are you ready for the scariest Halloween experience ever?
Woo~~ Ahhhh!!!! These are all the sounds that greeted us as soon as we arrived outside
Genting Outdoor Theme Park
. Yes, we're not even inside yet!!! *trembles in fear* I've read about this
Halloween Horror Spirits
before coming up to prepare myself and I have to admit, I'm terrified especially the Hospital Hallway Spirits! Eek! And also, thanks to my friend who told me that it is pretty scary and asked me to be prepared!
*can I really skip it pleaaaaase?*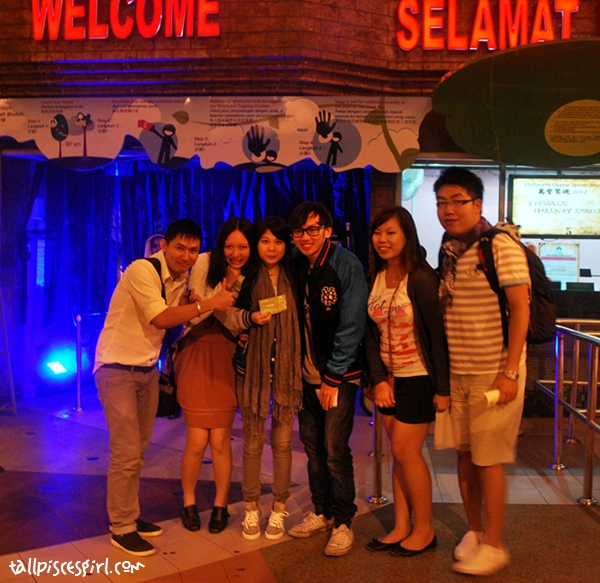 We're (not really) ready!!
The first horror zone is called
Horror Circus
, located at the Spinner – Double Deck Carousel. Rumor has it that the once-famous circus in town is suffering from a mad curse and all of the clowns have turned to spooky spirits! I managed to prank le bf by asking him to walk over towards the hiding place of a clown and then she jumped out!!! Scare him to death LOL!!! The scariest part of this zone is… the clowns are hiding and will come out of nowhere! Remember to watch your back as they might be following you and scream on top of their lungs!! Kahmon's boy also got threatened by a clown cos he tried to scare her… She asked him to leave his hand there OMG!!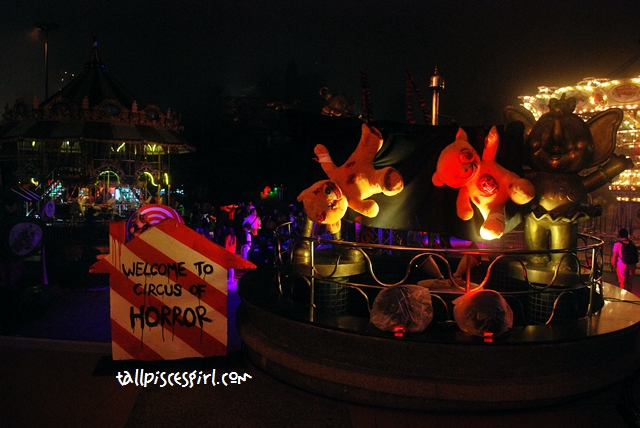 Welcome to Circus of Horror!!
The clown was hiding just behind the sign!
The clown that successfully pranked le bf and laughed at him XD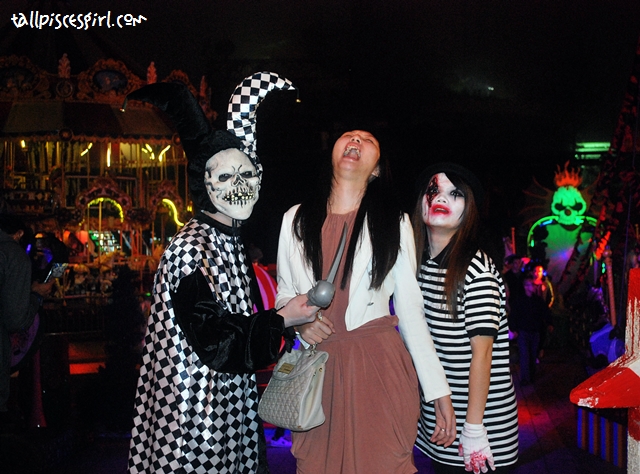 Why all the clowns wanna kill me?
Pretty is not a sin ok? *thick face*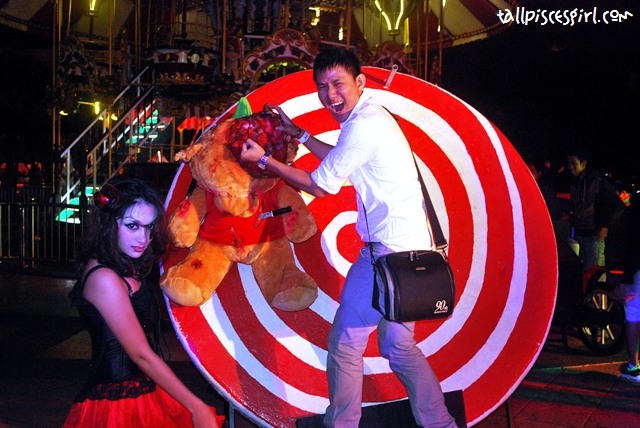 Murderer of Ted?! Caught in the act!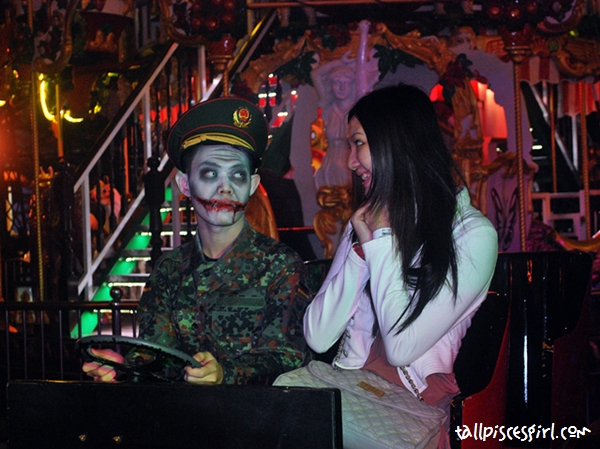 I've admired you for soooo long~~~ Uek!
Cotton candy, anyone?
Talk to the hand hahahaha!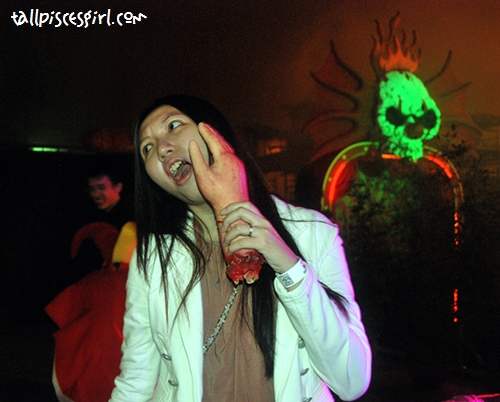 *Ouch* Got slapped for being lame =.=
Slap the clown back teehee~
Searching for her next victim…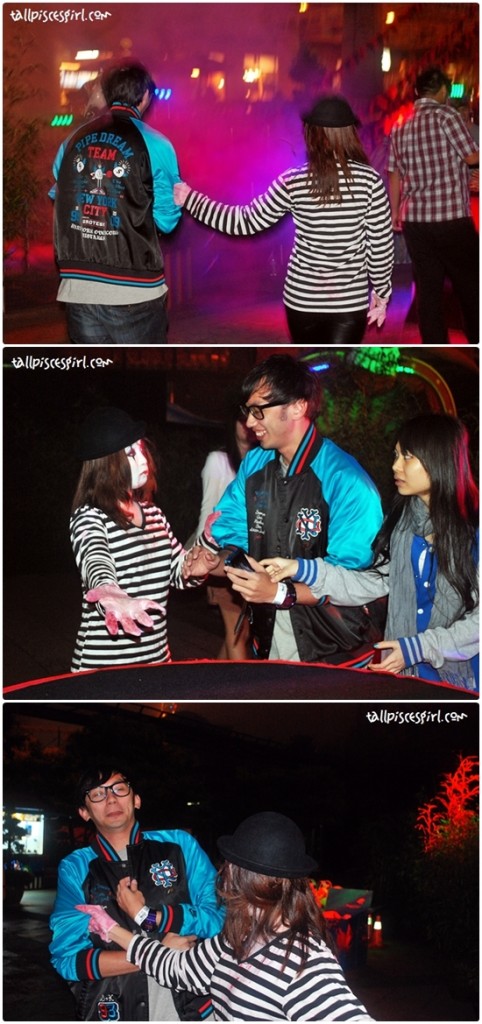 The first victim! He was forced to chop off his hand!! *tremble*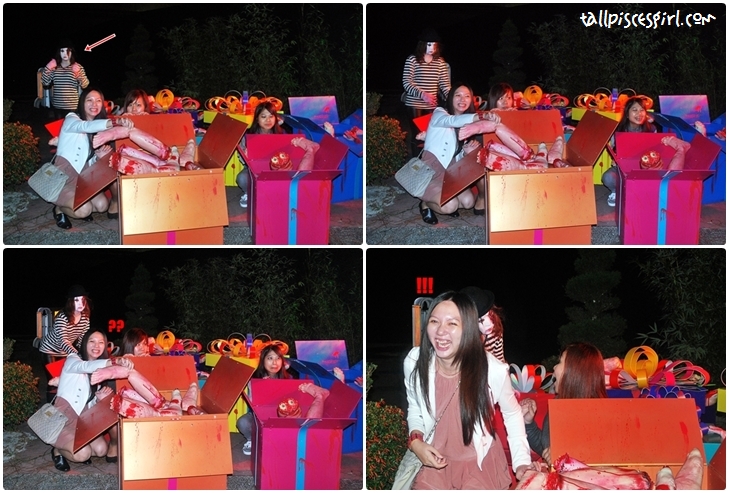 I were the second victim!! Arghhhh!!! XD
A short video taken by le bf on Double Deck Carousel. LOL we pretended like Oppa Gangnam Style!
Besides, when you ride on the Double Deck Carousel, be prepared to review your camwhore photos with an additional "momok" in it and scare the hell out of you! That's what happened to Kahmon!! Phew… after the scary encounters, you can catch your breathe (and soul) back and the
Spirit Free Zone
.
Spirit Free Zone
We, the "brave" team decided to move on to the next zone,
The Bridge of Helplessness
. Here, you get to travel back to ancient China and delve deep into the Chinese myths. As soon as you arrive at the bridge, a pair of paper figure that people normally burn for the spirits will "welcome" you. Oh, and not forgetting "Cow Head" and "Horse Face" brother too! Cross the Bridge of Helplessness and Meng Po will offer you a bowl of Forgetfulness Soup. We made a twist and offered it to her instead XD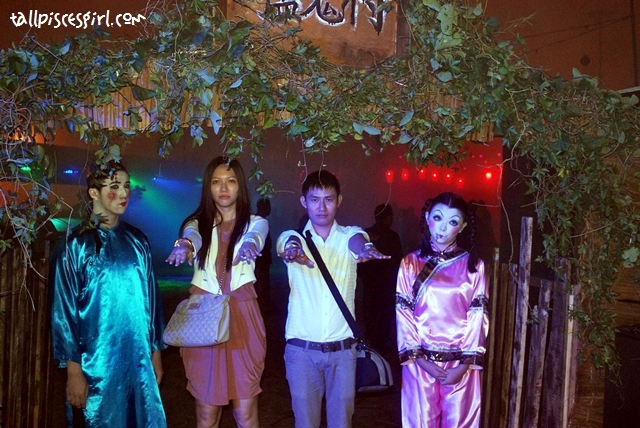 HELL-O… Welcome to The Bridge of Helplessness…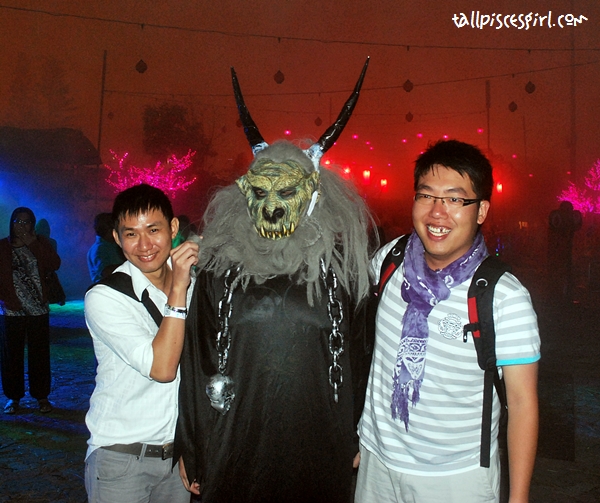 Brother "Cow Head" and friends hahaha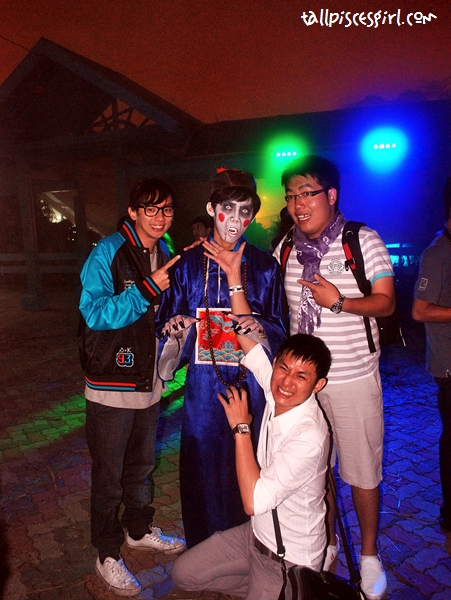 Tsk tsk tsk… beware he chase you all hor!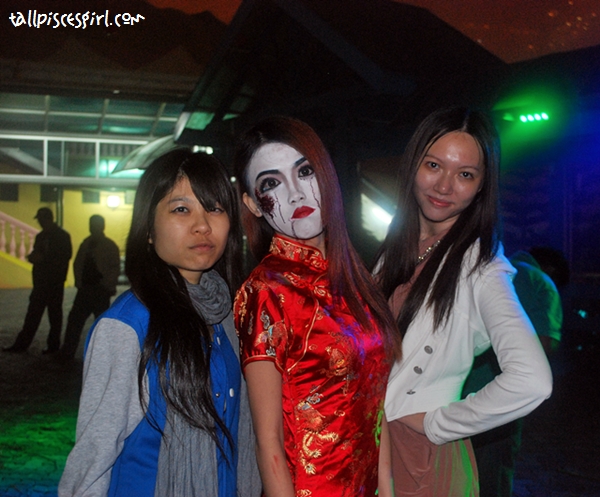 Err beauty pageant…. Won by the ghost *fail*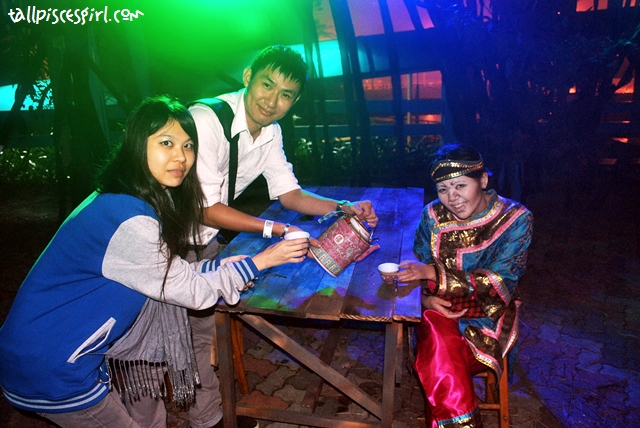 Why this Meng Po so friendly wan?
Aiya treat you some soup la 🙂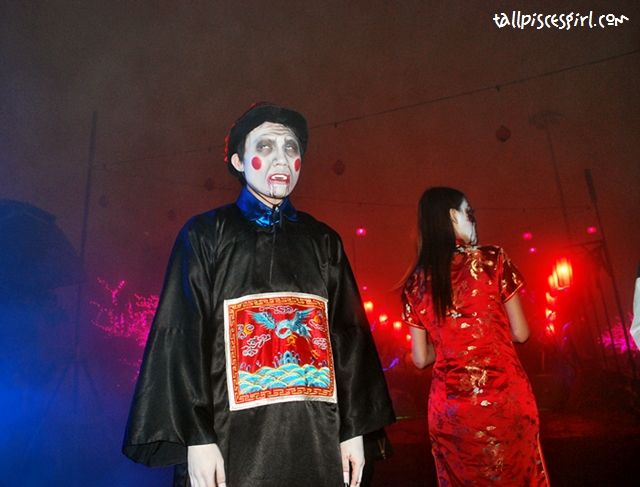 L-Let's creep away quietly ok?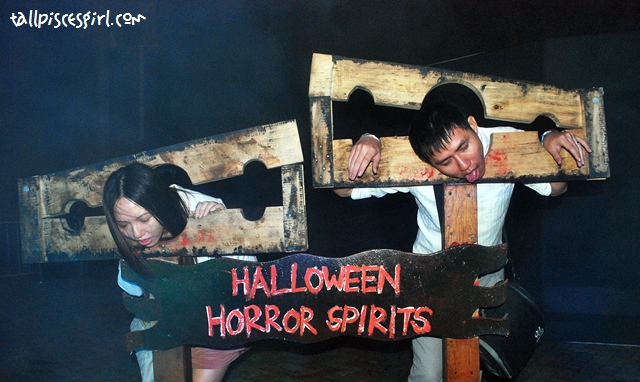 Killed for being too mischievous T.T
Still not scary enough for you? Stay tuned for my next post!!! The 3rd zone is the scariest…. can you guess which one it is? Yes, Hospital Hallway Spirits~~~!!!
If you're dying to meet the spirits, here are the details:
========================================================================
Halloween Horror Spirits Poster
Event: Halloween Horror Spirits
Date
: 19, 20, 26, 27 October 2012
Time
: 8pm – 11pm
Venue
: Genting Outdoor Theme Park
Price
: RM 40 (Normal) / RM 25 (Genting Rewards Card Member,
Theme Park Annual Passport WorldCard Member, Theme Park Wristband Holder*,
Online Booking – iHoliday)
* Visitors with any type of Theme Park One Day Unlimited Pass valid on the event date will be able to
purchase a ticket for the event at the discounted rate of RM 25.00.
Visit
https://www.rwgenting.com/en/themepark/highlights/halloween/index.htm
for more details.
========================================================================
READ Halloween Horror Spirits @ Genting (Part 2) HERE.