From the producer of Ip Man 2, comes an action comedy Fist of Dragon. A story about small town folks whose lives are made miserable by the local triads. Uncle Chen, a coffee shop owner, asks his brother in China for money to pay off the triads, but instead of money, he receives his nephew, Jie. Unfortunately, Jie creates more hardships for the townsfolk by fighting back the triads.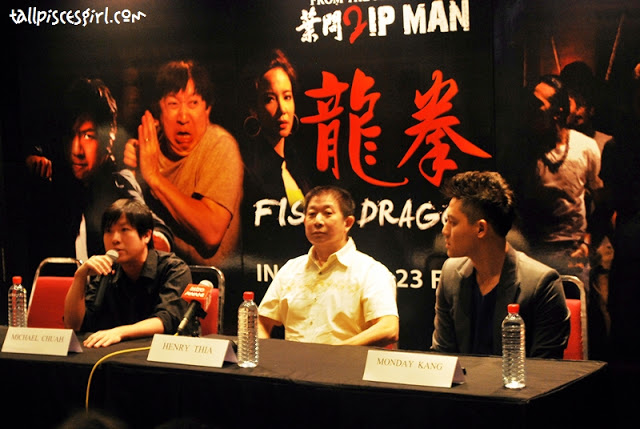 Michael Chuah, Henry Thia and Monday Kang at press conference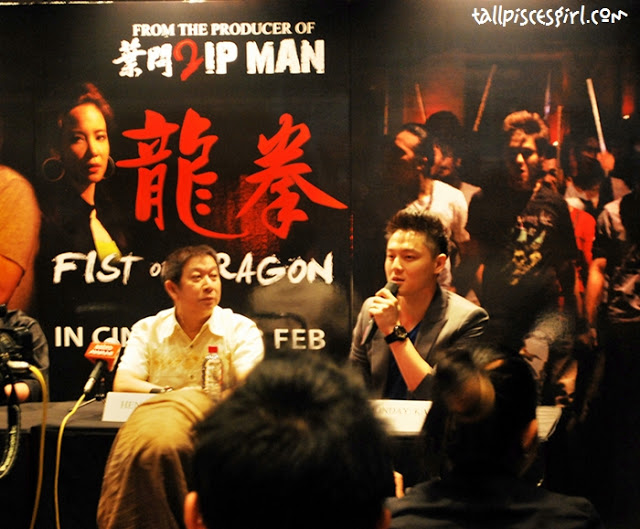 Monday Kang stated that this is his debut movie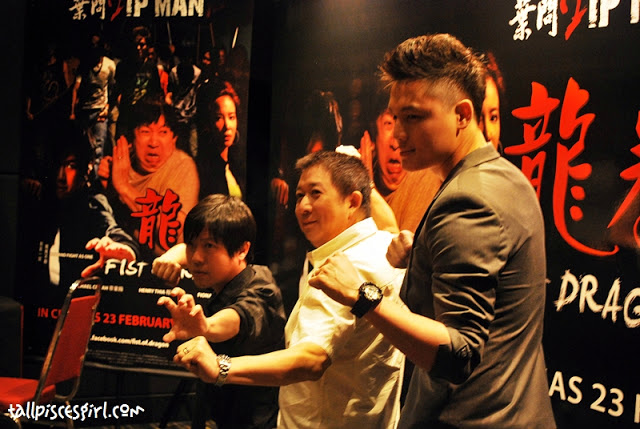 Casts posed for the camera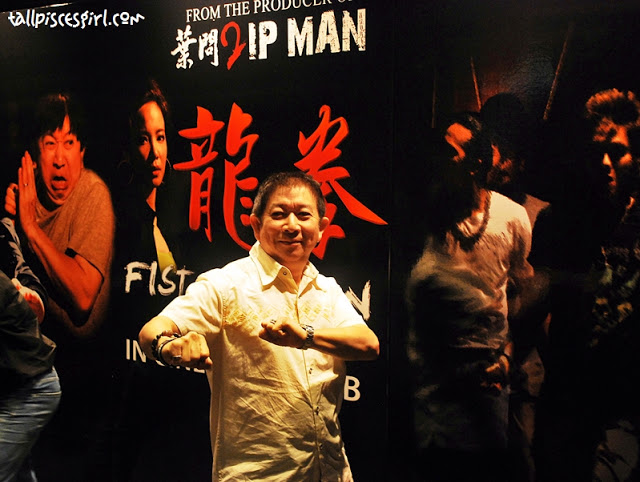 Henry Thia (more known as Hui Ge) mentioned it's easier to act being beaten than beating people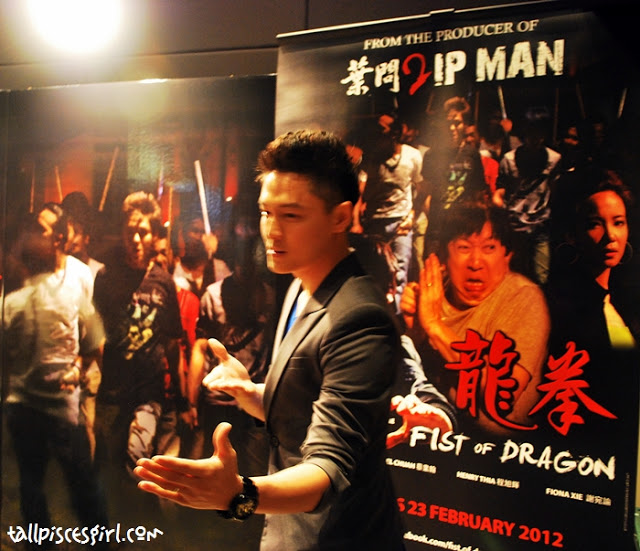 Monday Kang stole the heart of female reporters :p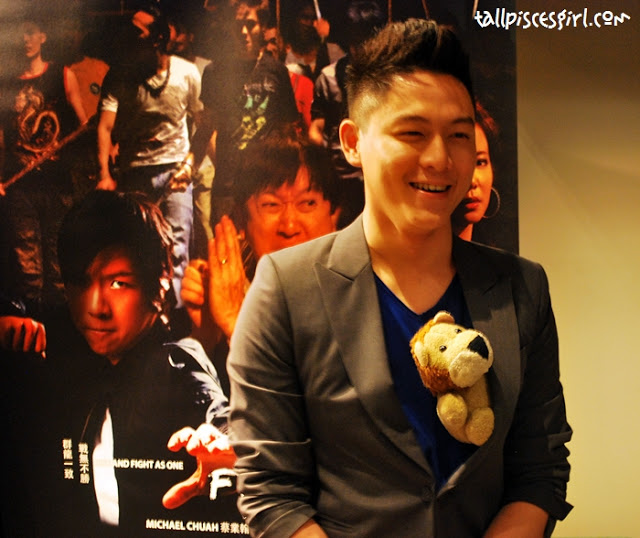 Monday Kang and…a doggie plushie. I have no idea where this came from LOL!
A story about justice and unity.
Fist of Dragon is a co-production between Beishen and Desen International Media Co., Ltd. (China), EP Films Sdn Bhd (Malaysia), Fusion Media Pte Ltd (Singapore). Desen International Media Co., Ltd.'s producer Ann Tong is also the producer of big budget films like "Ip Man 2" and "14 Blades".
Fist of Dragon, rated 18, is set to release on 23 Feb 2012 in Malaysian cinemas nationwide.
The release date for China is to be confirmed as it has been banned due to its triad and violence theme. The producers are now working on a tamer version for the Chinese censorship.
Dubbed the young Donnie Yen, Fist Of Dragon is directed by Malaysian director, Michael Chuah, who also directed all the stunts for the film, was nominated for the most promising Director in the Malaysian film festival in 2007. Michael, who also stars in Fist Of Dragon started his martial art practice when he was 9 years old. He joined Chin Woo Athletic Association a few years later. Michael was also a state representative in KL Wushu. He currently has his own stunt team doing commercial work.
This movie also stars Singaporean actor Henry Thia. Well known for his comedic portrayal of characters and a favorite of director Jack Neo, his recent works include "Money No Enough 2" and "Love Matters", which have done very well at the box office.
Adding to the cast list is another well known Singaporean actress Fiona Xie. Her past roles was playing the female lead in Singaporean director Kelvin Tong's "Rule No.1", also starring Hong Kong stars Shawn Yue and Ekin Cheng
From China comes a rising star Wang Xiao Chen, more popularly known by the media as "Little Tang Wei" due to her resemblance to Tang Wei in China. Her past films include high profile "Legend of the Condor Heroes".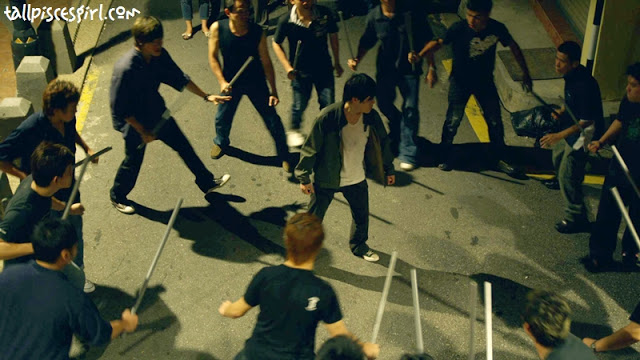 1 person fight more than 10 person! Compare with Ip Man?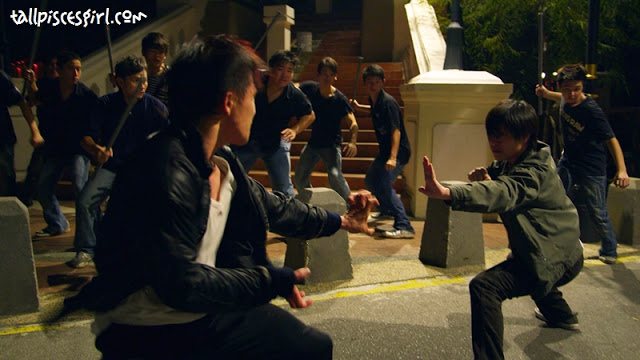 Ah Jie fighting with his strongest rival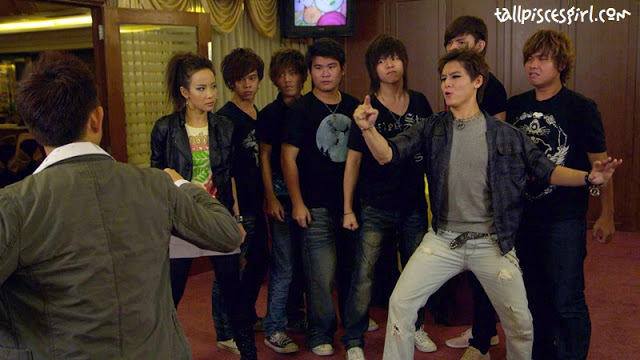 Monday Kang in Fist of Dragon
REVIEW:
Generally, the storyline is a little plain but has a meaningful message behind it: That we should unite. If triad members can unite, why can't we? It's something that we should all ponder. The kungfu actions are surprisingly entertaining and choreographed nicely. The movements are so fast I don't even have time to blink my eyes! There is certainly a lot of room for improvement but since it was shot by a Malaysian in Malaysia (Malacca), I'd say let's support local production!
Trivia:
Michael Chuah wasn't the original main cast. When the original main cast backed out suddenly so he has no choice and acted himself because it's hard to find someone dedicated to film this movie.