If you've read my previous post, you'll probably know that Chinese New Year is a boring season for me. But this year is a bit special though, because I was invited to the 250 feet lou sang ceremony organized by Jaya One (update: held on 2nd January).
250 feet Lou Sang Ceremony @ Jaya One
Many entertaining programmes were lined up for the event. It first started with a 24-Season Drums and Chinese Traditional Instruments followed by speeches by the VIPs that attended the event including YB Teresa Kok. After the speeches, Dragon Dance was performed. Both performances are full of energy and delivers a positive vibe to the audience.
24-Season Drums and Chinese Traditional Instruments (1)
24-Season Drums and Chinese Traditional Instruments (2)
VIPs of the day
YB Teresa Kok giving her speech
The Dragon is waiting…
Ah Dragon Dance finally started!
Soon after that, the climax of the event finally arrived: Lou Sang ceremony!!! There were a lot of participants all united to 'lou hei' (bring things up a notch) in this Dragon year!
Let's Lou!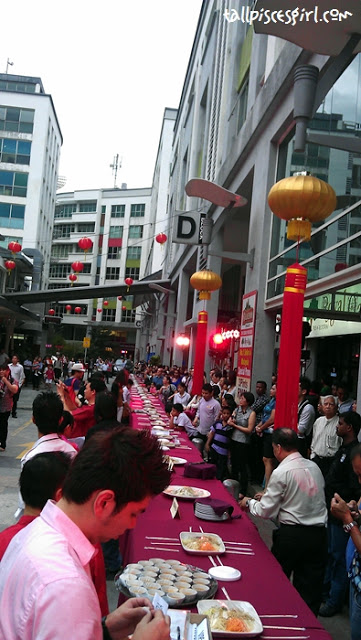 250 feet until the end
Mountain people, mountain sea (人山人海)!
After eating our food, we were presented with Lion Dance. The naughty but cute lions were truly entertaining with their acting. Some pretend to be scared, some pretend to fall in order to bring suspense to the audiences. It was a truly enjoying experience!
Lion Dance (1)
Lion Dance (2)
Lion Dance (3)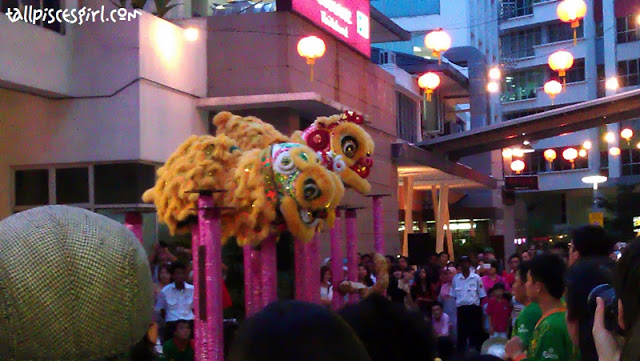 Lion Dance (4)
Serge and I…but he looked so sad 🙁
Hehe take two looks a lot better! 😀