Now, this is new! On 8 November 2011, this guy called Loke Hing Seong proposed by posting a deal in Groupon Malaysia! So sweet~~
The content of the 'deal' is quite humorous too :p Read it from my screenshots and you'll get what I mean. I'm quite sure he's an IT guy LOL! This is how an IT person proposed: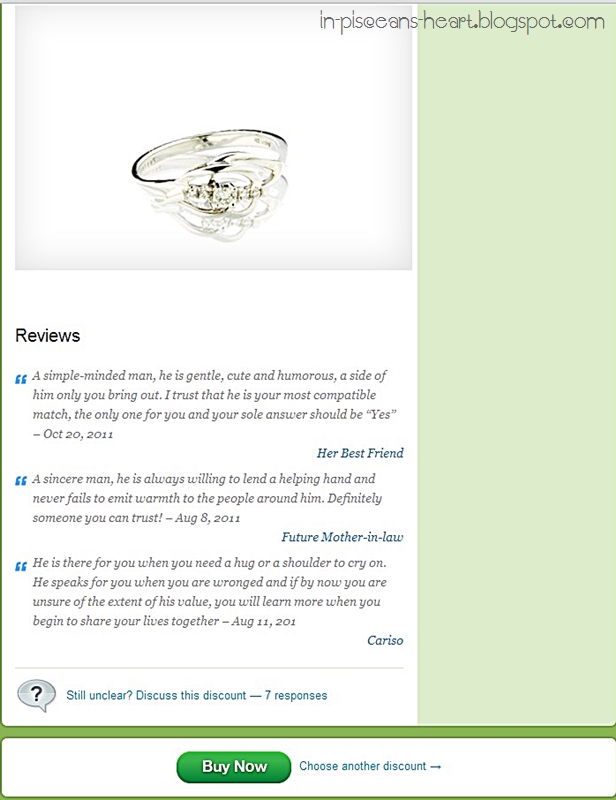 And she accepted!! But… now she needs to go and claim the ring?
Or he will deliver it to her? Hahaha!
Anyway, wish them bliss and happiness! <3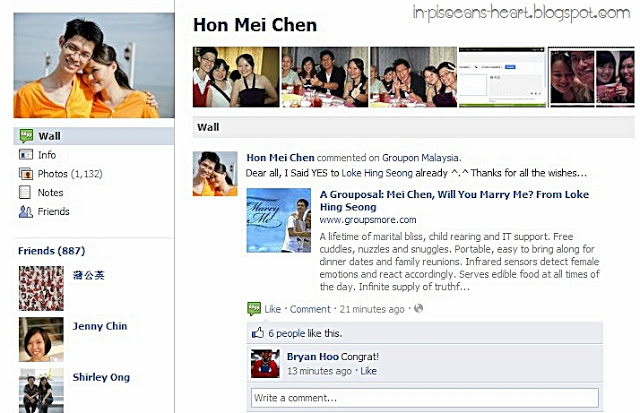 Do follow me via Twitter (@pualiping) and like my Facebook page to get latest blog updates first hand!