I don't plan to go to this year's bookfest initially cos I still haven't finish the books I bought last year. The main reason is because I bought Chinese books and I'm a banana T.T I can read most of it but I wanted to learn all! Since Patrick Teoh is going, I decided to go also lah… Further more, I still need 2 swipes of RM 50 on my HSBC credit card to get an RM 50 duit raya. Bought 3 books only, not like many people I saw who bought few plastic bags of books LOL!
Patrick Teoh is funny. He mentioned that his book was placed at the animal section in a bookstore. Maybe nobody understands what is the meaning of 'Teohlogy'.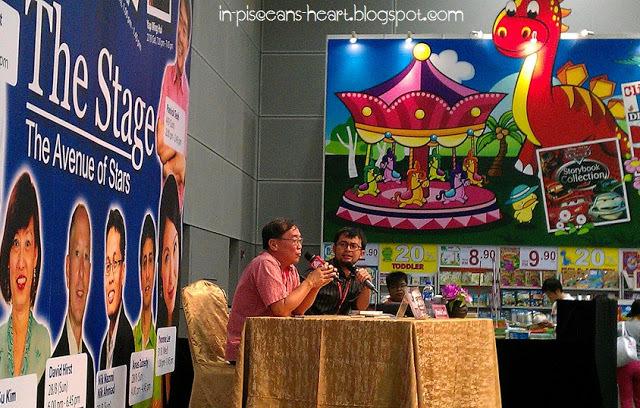 Patrick Teoh talking bout Teohlogy. Aiks isn't the shirt he's wearing the same as the one on board? :p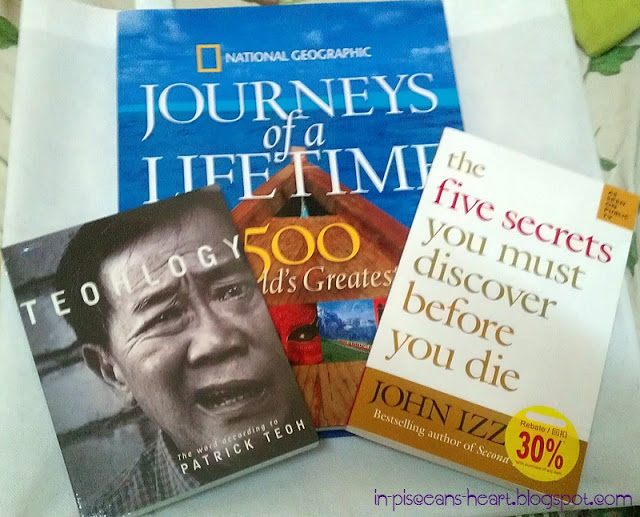 Bought 3 books @ RM 107.75! Cheap!!!