Actually I didn't notice this restaurant until recently hehe… paiseh…
I wondered what shop is it previously.
Their motto is Wholesome Italian Food and they claimed that their food has No Transfat, No MSG, No artifical colouring and NO preservatives! Damn healthy huh! The food was prepared very quick it's like ordering fried chicken from KFC. No kidding! I would label it as the Italian 'fast food'. The Carbonara is a bit too soft but the taste is OK though. The only complain I have would be the tasteless mushroom soup (they added too much water).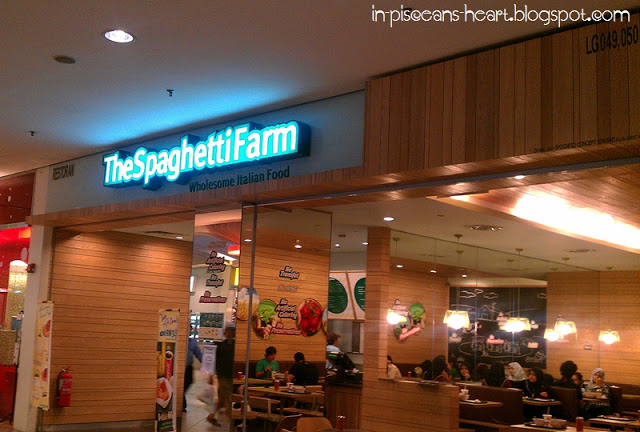 The Spaghetti Farm
Interior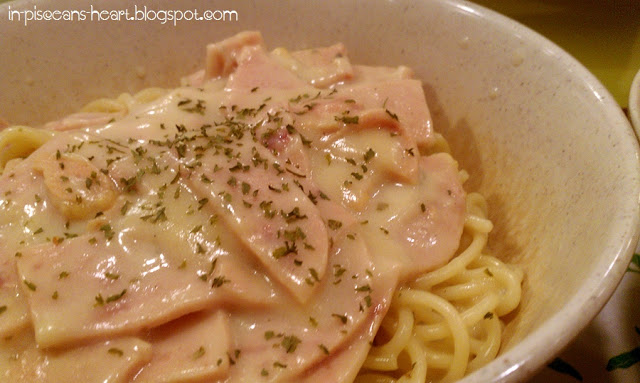 Carbonara (RM 11)
Promotion: Add Soup and drink (RM 3.50)
Rating:
Ambience: 8/10
Food: 7/10
Price: 7/10
Service: 7/10 (self service lah)
Value for Money: 7/10
Address:
49 & 50,
LG Floor,
Mid Valley Megamall,
59200 Kuala Lumpur
Tel: 03-22871798
Map:
View Larger Map