Yay! Finally a new cafe opened near my house =) My expectation are quite high cos I saw that the exterior and interior is quite nice. So I went to try try and below are my findings… Total disappointment!
If you come at night, you can sit on their deco antique car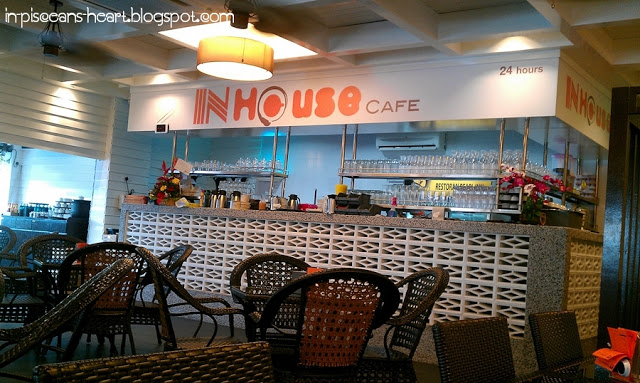 The Bar
Nice Ambience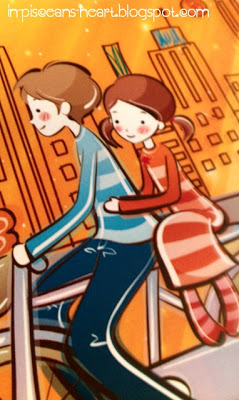 Beautiful art on menu
Love their table :p
Ham Sandwich + Omega Half Boiled Egg + Hong Kong Coffee (RM 5.90)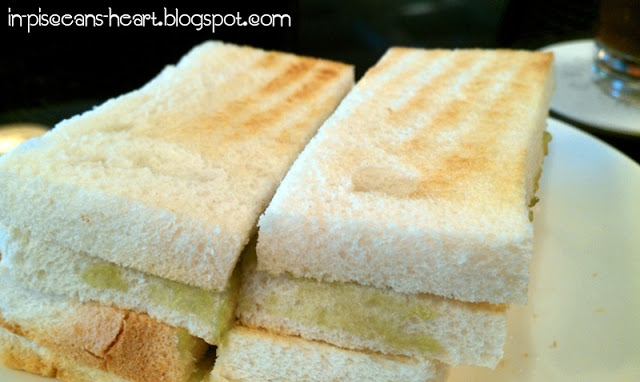 Kaya Butter Toast (RM 3.20)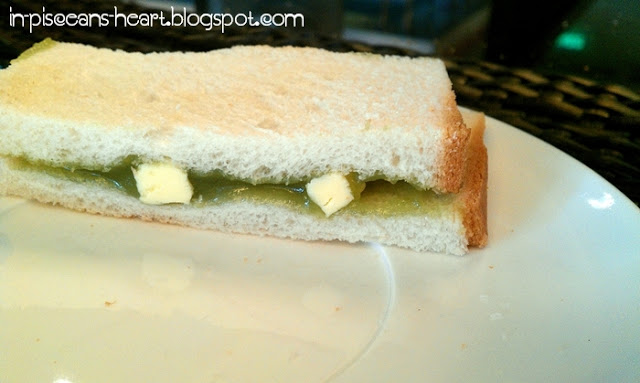 Their kaya is green color, unlike Old Town that is in brown color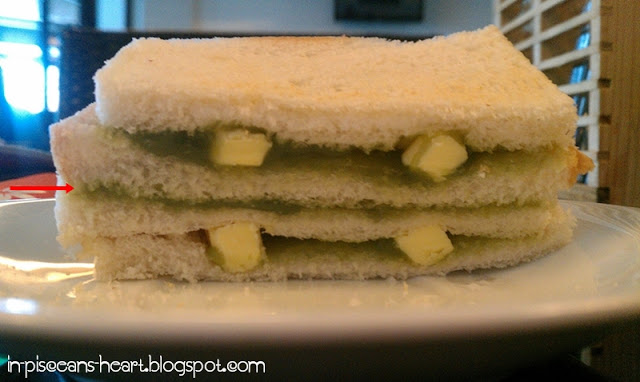 1 of the disasters: why glue 4 pieces of breads together???
Dry Wantan Mee with Curry Chicken (RM 9.90)
This is tasty but a bit too spicy for me.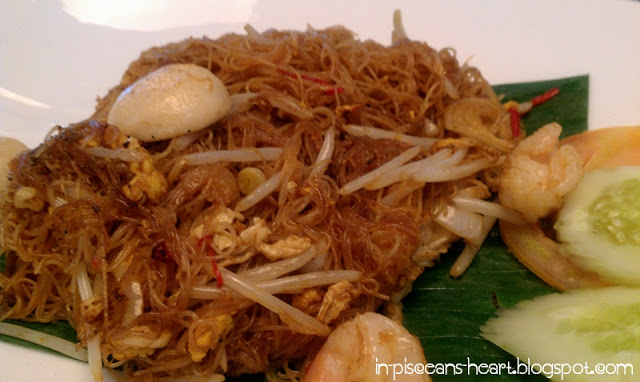 Singaporean Fried Mee Hoon (RM 8.90)
Not bad too. Has the 'dai chow' taste.
Caramel Coffee (RM 4.90)
Cappuccino (RM 4.90)
Basically, the Cappuccino sucks. It's not real cappuccino. Maybe they can argue that HK styled Cappuccino is different but to me, it tastes like Coffee Bubble Milk Tea. And I just couldn't accept the big taste difference, I almost puke 🙁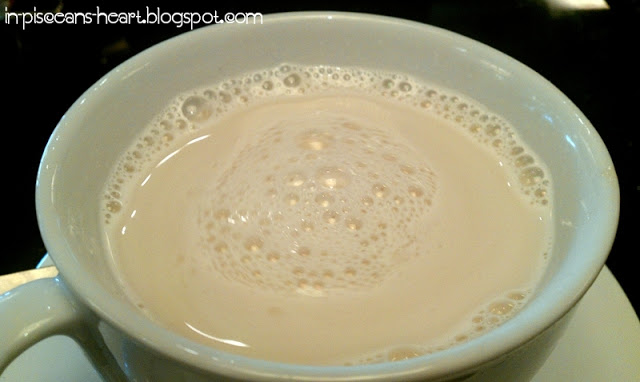 Honey Milk (RM 3.90)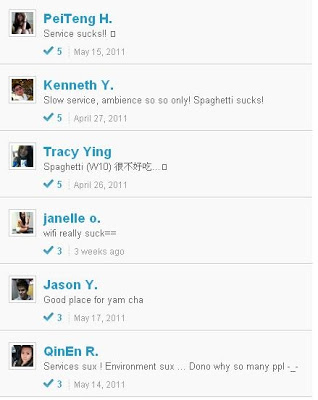 Feedback in Foursquare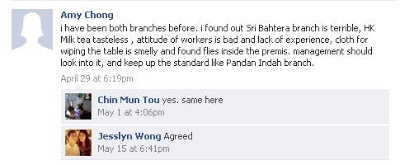 Feedback in FB Page
Service also sucks*. We pressed on the call button for a few times but the staffs just pretended they didn't hear anything and continue to pretend busy. Come on! There's only 2 occupied tables (including mine)! How busy can they be?? Sometimes the dish is already waiting to be served but none of the staff went to serve it to us. I definitely don't understand why still so many people come to yum cha on Friday nights and weekends. The only pro I found is, they are serving dim sums which other cafes and kopitiams did not provide.
There was another time, we were made to wait for almost 20 minutes for our egg toast. We were almost late to work so we asked them. Then only the waiter came and tell us they're out of eggs!!! WTF! Tell earlier ma! Tsk tsk tsk… I don't think I'll be going there again!
* Judgement is based on observation after at least 5 visits.
Rating:
Ambience: 8/10
Food: 7/10
Price: 7/10
Service: 4/10
Value for Money: 5/10
Address:
In House Cafe
No. 183G, Jalan Lancang,
Taman Sri Bahtera,
56100 Cheras,
Kuala Lumpur
Tel: 03-9131 1832
FB Page:
https://www.facebook.com/pages/In-House-cafe/145338412166317
Map:
View Larger Map