Great place to chill and catch up with friends with relaxing environment and romantic ambience.
Gamberetto (RM 34.00)
Garlic prawns, oven dried tomatoes and lots of rocket (it's the name of the vege!).
Honestly, I couldn't stand the taste of rocket. It tastes ok at the beginning and became very bitter at the end.
Nice prawns though!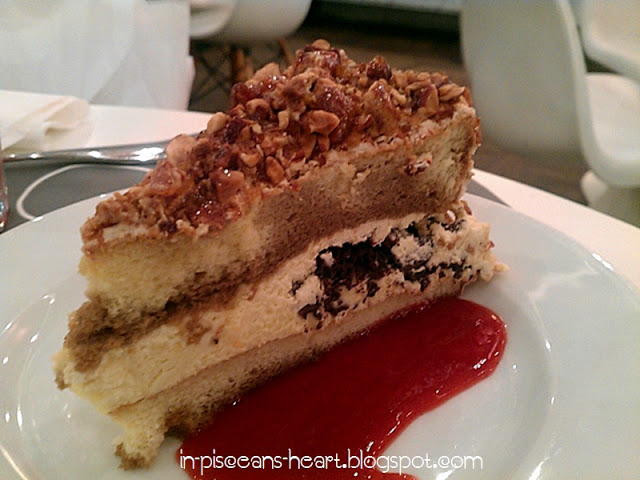 Tiramisu (RM 15.00) – This is a MUST TRY.
Brought a lot of friends to try and all of them got addicted!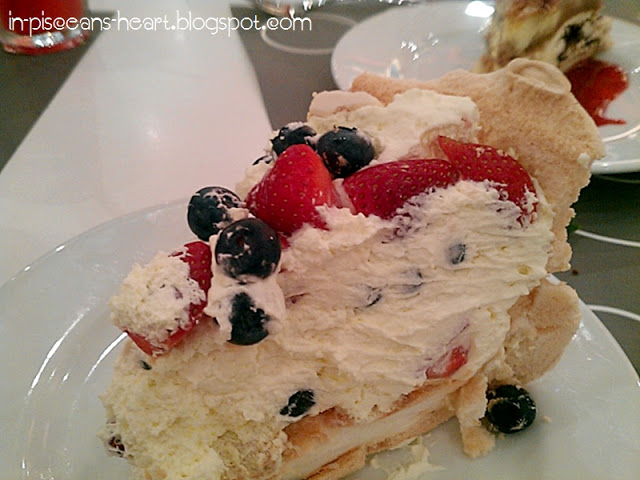 Pavlova (RM 15.00)
Zucotto Dome (RM 12.50)
Hot Chocolate (RM 11.50)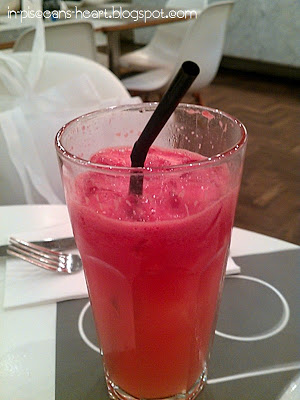 Watermelon Juice (RM 12.50)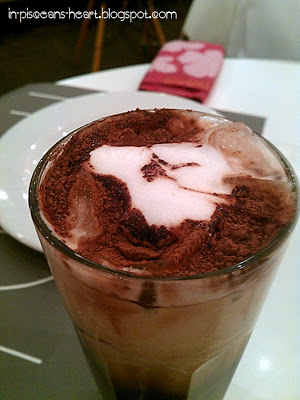 Iced Cappuccino (RM 12.50)
A lot of customers claimed that Alexis has the best Tiramisu and Pavlova in town! Try it to believe it!
P/S: They have live performances from time to time, so do check out their website for more info!
Rating:
Ambience: 9/10
Food: 8/10
Price: 6/10
Service: 8/10
Value for Money: 7/10
Address:
Lot F209, First Floor,
The Gardens, Mid Valley City
Tel: 03-2287 2281
Website:
https://www.alexis.com.my
Map:
View Larger Map