A big thank you to SaSa Malaysia for this opportunity to review product!
It came really on time as my mask has just finished and I was looking for a new brand to try =) My old mask's packaging is in a round container and it dries up real fast, making it hard to apply so this time I wanted to buy tube ones just like Natio's!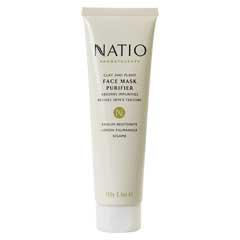 Natio Clay & Plant Face Mask Purifier
This clay mask contains a lot of natural plant extracts such as
sesame
to nourish and restore lustre,
lemon
to cleanse and purify and
Palma Rosa
to soften and nourish.
As I poured the content out for the first time, it's very watery and doesn't feel like clay mask at all but I still applied on my face. After a few layers, the 'real content' finally came out LOL!
The smell is very relaxing cos it feels so natural (it's the smell of kaolin clay). What I love most is the ease of cleaning off the mask. It doesn't make my face cloth dirty with permanent green stain.
Skin feels so clean and smooth. Pores have shrunk too! I felt that my super oily skin has reduced it's oil production after using it. Try it yourself!
Benefits:
Rejuvenates tired skin as well as improves the skin texture. Helps unclog and tighten pores. Does wonders for tired skin, improving firmness and texture. A wonderful at-home treatment for all skin types.
Directions for use:
After cleansing and toning, apply a thin layer to face and neck, avoiding eye area. Relax for 10-15 minutes, allowing clay to dry. Rinse thoroughly with warm water. Recommended to use 1 – 2 times a week.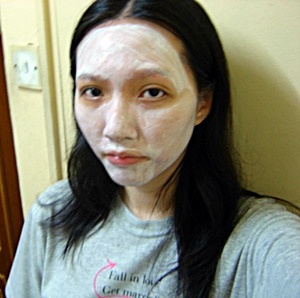 Ugly me!!! Have to sacrifice myself for this review lor T.T
Remember not to reveal any facial expression after applying the mask (no laughing, crying, etc.) or else you'll be creating fine lines on your face yea! Thus, my cool look above!
Retailing now at SaSa Malaysia at RM 37 for a 100g tube (so worth!!!)