My friend has just formatted her computer and asked me to send my
cute emoticons from MSN Messenger
(also known as Windows Live Messenger) to her. I figured that a screenshot of my icons would look nice so here it is: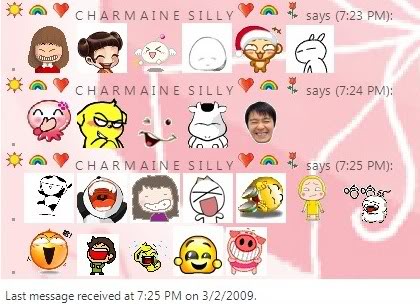 I've always thought that emoticons can express my emotion better 🙂 Update: Now that I looked back, it's really nostalgic. Glad I blogged about this! Now that
MSN Messenger is dead
, there's no way to bring these memories back again.