People who live in Seremban 2 can proudly claim that they own an address that pays tribute to both nature and the built environment. This unique feature is a testament to award-winning developer IJM Land's masterful town-making skill, as can be seen through its replication across the many exemplary projects.
Nestled within a scenic nature, yet replete with all the modern conveniences, Seremban 2 is certainly the crown jewel of Negeri Sembilan. Lush green spaces dominate the landscape, dotted with trees and carefully crafted infrastructures that complement leisure and pleasure.
S2 in My Eyes Photography Contest by IJM Land
All these beauties and more are already part of the common vista enjoyed by the residents of Seremban 2. Malaysians in general, however, are still unaware of the many insta-worthy backdrops that grace this place. With this in mind, IJM Land in collaboration with Nikon have come up with a sure-fire way to showcase the unique allure of this township, the S2 in My Eyes photography contest.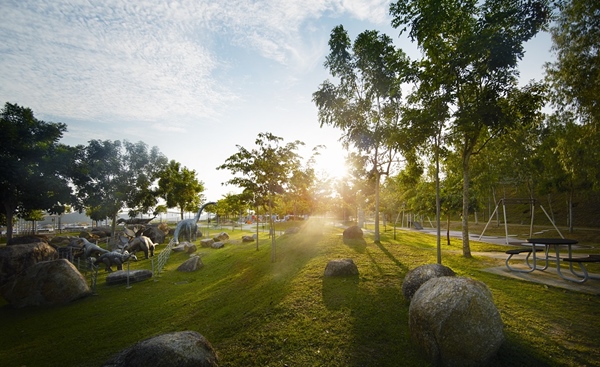 "Seremban 2 is one the most promising township projects of IJM Land, as with all our previous developments which were equally milestones in our many achievements. Those who claim their address here enjoy unparalleled access to contemporary conveniences while basking in the wonders of nature, a rare combination that makes Seremban 2 truly unique. We believe the ideal way to display the beauty of this self-contained township is by allowing the people themselves to tell our story, best expressed through the photos taken by their camera lenses," said Chai Kian Soon, Senior General Manager of IJM Land.
The contest brings everyone of all ages together, which means aficionado and dilettante photographers are all welcome to vie for the lucrative prizes. A whopping total of RM68,000 of cash and prizes have been prepared, so get your trigger finger ready for some shutter-speed action.
Open category: Aged 18 years and above

Student category: Aged 18 years and below

Prizes are as follow:

Open category
Top three winners
Each person will receive a cash prize of RM3,000, a Nikon Z fc mirrorless classic body with NIKKOR Z 28mm f/2.8, worth RM5,648, and a certificate.

Five consolation winners
Each person will receive a cash prize of RM1,000, a SanDisk portable SSD (1TB) worth RM1,726, and a certificate.

Student category
Top three winners
Each person will receive a cash prize of RM1,500, a Nikon Z 30 Mirrorless body with NIKKOR Z DX 16-50mm f/3.5-6.3 VR, a SmallRig Tripod (remote control for Vlogging) worth RM3,918, and a certificate.

Five consolation winners
Each person will receive a cash prize of RM800, a SanDisk portable SSD (1TB), worth RSP RM1,726, and a certificate.
All the fabulous photos for the taking
The time has come for your creativity to run wild in the wilderness of Seremban 2. Any subject that portrays or interprets the view of the daily happenings within the Seremban 2 is allowable for submission. This could range from lifestyle, work, recreation, people, nature, architectural design, heritage, food and the environment.
And there will be plenty of subjects for the camera lens since Seremban 2 is a place rife with opportunity. Participants can head over to the 15-acre City Park, where kites are seen riding the afternoon wind. The Tai Chi practitioners there make for a formidable sight, not forgetting the usual family crowd who enjoy a quality moment together.
Then the four-acre lake beckons at the centerpiece of the park, another place that will favor the opportunistic photographer. All these speak of the natural wonders that residents of Seremban 2 experience on a daily basis. If nature is not your thing, then your camera lens will find many subjects in the form of gastronomic delights that dot the place, from Chinese, Korean, and Japanese to western styles like Italian.
Capture the pulse of life at AEON, Mydin Mall and more. Sports and activities at the S2 Club also provide ample shots for the avid photographer. These holistic living elements speak of the unparalleled town-making skill that IJM Land has long been identified with.
Looking back at year 1995, Seremban 2 was previously a barren parcel of agricultural land with a low appreciation value. All these changed when IJM Land stepped in to develop it into the most progressive township in Negeri Sembilan. Spanning over 3,800 acres of land, the township is now home to over 62,000 people, a population that continues to grow as the potential of Seremban 2 is gradually revealed.
"Nikon is proud to facilitate this wholesome competition, which celebrates the healthy interaction between humans and the environment around them. Not only are we bringing awareness about the beauty of Seremban 2. From a holistic point of view, we are sending a larger and meaningful message to Malaysians that our country is truly blessed with such natural wonders," said Dato' Billy Lai, Business Development Director of Futuromic Photo AV Sdn. Bhd.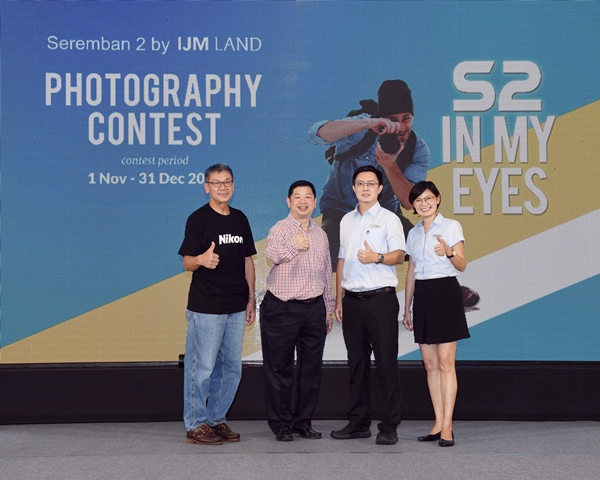 Get snapping, and get winning
You can expect to witness many participants since Seremban possesses some of the largest photography communities in Malaysia. Note that all photos must be taken within the confines of IJM Land Seremban 2 township.
The S2 in My Eyes photography contest also celebrates 27 years of Seremban 2 by showcasing a mosaic of the best photos of the township. It is also an impetus to launch the IJM Land Seremban 2 Young Photography Club, besides being a purposeful and creative platform to engage the local residents.
"We need to inculcate the importance of the environment into the youths since they are set to become the leaders of tomorrow. Their collective decisions shall determine how future policies play a role in maintaining our cherished ecosystem. And what better way to instill the love of nature in their hearts, than by giving them the opportunity to capture it with their camera lenses? It is a subtle way to show them all the wonderful things that they will lose if they do not rise to protect it," said Ng Oi Wei, Sales and Marketing Manager of IJM Land.
To those interested in participating in the contest, the S2 in My Eyes photography contest starts from 1 November 2022 to 31 December 2022. For further details regarding this contest, please visit this link.