With Christmas Day just around the corner, the world's fourth largest mall – 1 Utama Shopping Centre will be warming the hearts of many with its lovely Yuletide celebrations again, just like every other year.
The theme for this year is "A Rustic Woodland Christmas – Love & Joy", where a family of furry friends will grace 1 Utama to entertain the visitors. Shoppers of 1 Utama Shopping Centre will get to escape to a whimsical woodland forest where they will meet all sorts of beloved furry friends for photo opportunities! While at the press conference, I discovered some new brands like Juize by Five that sells beautiful colorful passport cover, key chain, hobo sling bag, clutches and you can personalize them by embossing your name or add a charm onto it!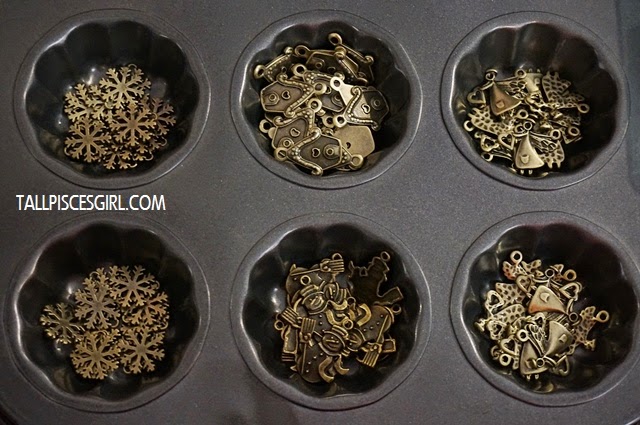 After the speech, we were entertained by some Christmas performances. I really liked the first performance because I can truly feel the happiness and joy from their performance. I would really love to catch it again!
The second performance was Loving Gaia Musical Show where several talented singers sang some songs from Lion King O.S.T live! Musicals are so my type! These talented people deserved some support from us, don't you think so? =)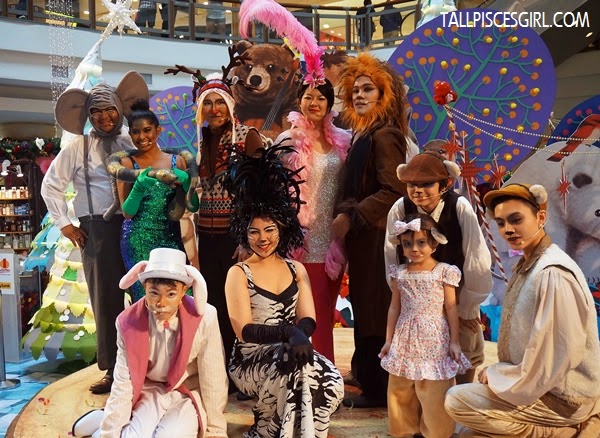 There are quite a lot of interesting programs that 1 Utama has in store for their visitors. Don't forget to catch them! I'm sure you're going to have an enjoyable time.
La Voce Choir 6 & 26 Dec- 3pm, LG Oval 20 Dec- 5pm, GF Centre Court Kids Performances by Aurora Performing Art Centre 11 Dec- 3pm, LG Oval The Little Dancers 6 Dec- 8pm, LG Oval 7 Dec- 5pm, GF Centre Court Loving Gaia Musical Show 13, 30 & 27 Dec- 3pm, LG Oval 14 & 21 Dec- 5pm, LG Oval St John's Alumni Pipe Band 13 Dec- 4pm, LG Oval 24 Dec- 3pm, GF Centre Court St.Ignatius Church Choir 13 Dec- 8pm, LG Oval 25 Dec- 5pm, GF Centre Court Wind Esemble 20 Dec-3pm, LG Oval 6 & 28 Dec – 5pm, GF Centre Court The Sound of Joy 24 Dec- 2pm, LG Oval Marching Band 25 Dec- 3pm, LG Oval We ended the event with some sweet treats and tea appreciation session with Betjeman & Barton, the tea expert.
Learnt some new stuff from this session. Apparently, most of the teas contain caffeine except Rooibush Jardin Rouge and Earl Grey Blanc. Perfect for me who cannot tolerate any caffeine after 3.30pm.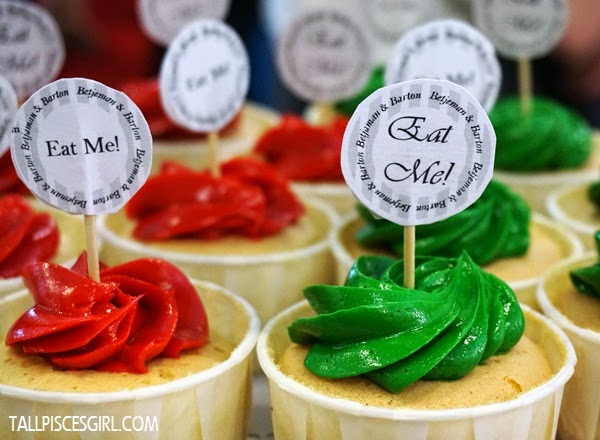 Betjeman & Barton might sound unfamiliar to some but they're actually pretty established in Singapore! Check them out at: Lot G220, Ground Floor @ 1 Utama Shopping Centre