I finally received the laptop I ordered from Dell few days ago. It took 6 days to reach! Actually I have no choice but to buy a new laptop cos I just resigned and the only portable computer I have is my netbook. Netbook sucks big time! Lag like hell, I couldn't play any flash game 🙁 My productivity decreased rapidly! So bored waiting for things to load. You get it right?
The CinDELLrella: DELL Inspiron 15
As I'm trying to limit my spendings, I tried to pick a laptop that's less than 2k and has good performance (at least 4GB RAM) at the same time. Surveyed many brands and end up choosing Dell. They're having PC Fair Deals Promotion just in time so I better buy now LOL! This New DELL Inspiron 15 (N5050) only costs RM 1,699 with Windows Home Premium, 4GB RAM, 320GB hard disk space and 2nd generation Intel® Core™ i3-2330M processor 2.20 GHz.
Here's my CinDELLrella!! I know she looked like Red Riding Hood more haha~ But I felt that I'm more related to Cinderella because I seldom go out at night (especially not until later than 12am) because I will get nagged by my grandma and parents 🙁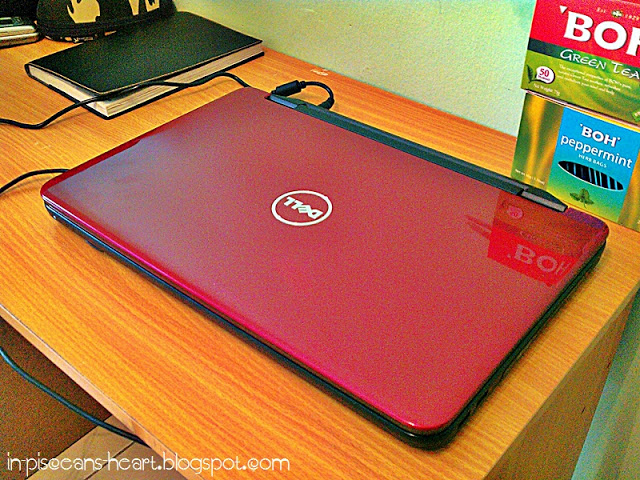 Meet Sexy CinDELLrella! XD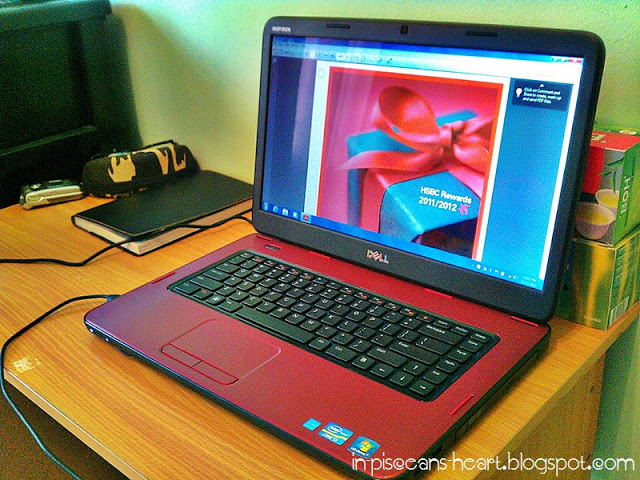 Beauty on the inside too!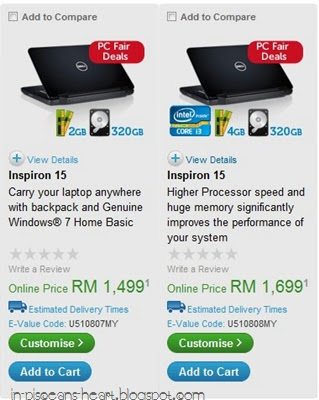 Sure pick the one on the right lah
New Inspiron 15 (N5050) Technical Specifications
Love her to bits! Now gonna play with her first BYE~~~