Thrilled by this event, I decided to gather my besties and go together.
Fun things should be done together right?
If you're 25 years old and below, you stand a chance to experience a professional photo shoot and be featured in Cleo magazine! Unfortunately, my besties and I are already 26!!! T.T
All you have to do is pay a sum of RM 35, write down your career aspirations in the registration form and then have your makeup and hair done by professionals. A professional photographer will take 3 photos for you and you can only select 1 best photo. Your photo will then be uploaded to
here
within 24 hours and you will need to download it by typing in your NRIC No. and e-mail address.
Last but not least, you will get a goodie bag that contain Cleo magazine, Clinique mascara and samples, RM 30 Miko Salon vouchers etc. So basically, the photo shoot is like… FREE! =)
Take a look at our photos and see how much fun we've had! For more info, do visit
Clinique Star Tour 2011
Makeup on me:
Face: Clinique Foundation Perfectly Real #05, Airbrush Concealer #02, Blended Face Powder #20
Eyes: Colour Surge Eye Shadow Quad – Cherry Blossom, Quickliner for Eyes – Really Black, Lash Power Volumising Mascara – Black Onyx
Cheeks: Fresh Bloom All Over Colour – Amaryllis
Lips: Vitamin C Lip Smoothie Antioxidant Lip Colour – Mangothon
The 3 of us! Pretty?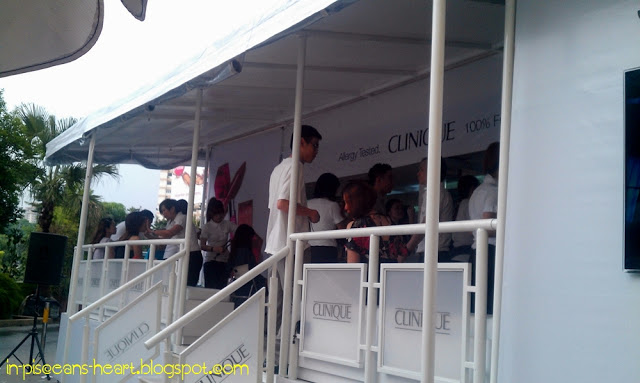 Here's the place makeup, hair and photo shoot is done
Makeup in the process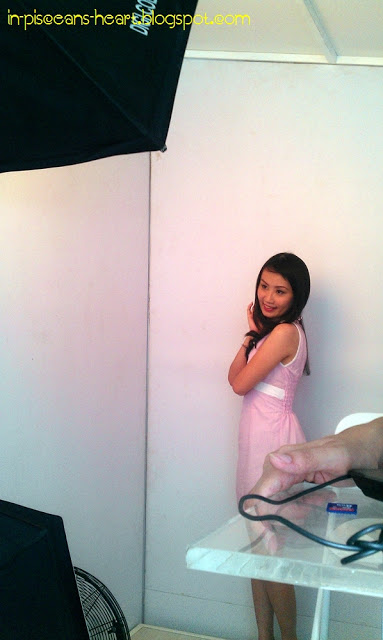 Say 'cheese'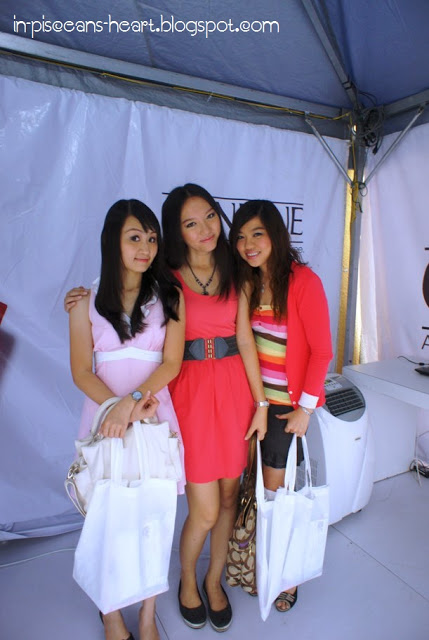 My favorite photo!