Lately I'm quite obsessed with accessories like jewelries, bags and shoes. OMG, I feel like a shopaholic! >_<
Anyways, what I wanna share in this post is my new shoe collection because without realizing, I've gotten 3 new pairs of them in just the span of a week!
1. ZALORA EZRA BASICS Pointed Kitten Pumps (Price: RM 43)
I don't always buy high heels since my feet have problem balancing and taupe is not exactly my favorite color but since this is a super good deal, I bought it anyway.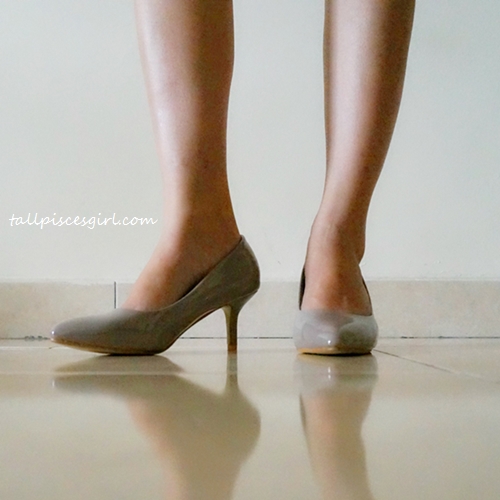 The heel is only 2.5″. Just perfect for me. Lack of practice will make my feet cramp if I wear heels that are too high. Plus, it feels really comfy – I'm surprised! Love the glossy synthetic patent finish on the heels too.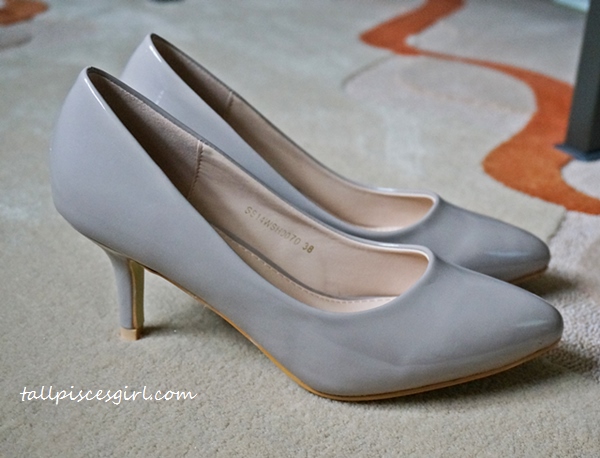 Purchase it here: ZALORA BASICS Pointed Kitten Pumps
If you're a first time customer, here's a good news for you! Just key-in this Zalora discount code during checkout to be entitled to 15% discount on your purchase: ZBAPQ2W5