To be honest, method isn't a really common brand in the household for cleaners but mind you, uncommon doesn't mean that the products are not good. It just means that the brand is not widely known yet in Malaysia and needs more testimonials from people who have used it before. Mainstream brands doesn't mean they have good quality too!
I was thrilled when Julia from Brand 360 Degree invited me to Mad about Method Bloggers Tea Party at MiCasa All Suite Hotel. I'm interested to know more about them after receiving a few products from them in a giveaway. I gave some to Clumsy Boy's mum and she said she loved the Laundry Detergent with Smartclean Tech because it's so convenient. All she need to do is pump out the content instead of pouring it out. As her hand was injured previously, pouring from large bottle is a no-no.
I was glad I wasn't the last to arrive although I'm a bit late, having to rush from a food review at Mid Valley and the road wasn't kind to me. The first thing we did upon arriving is of cos, TAKE PICHAS!!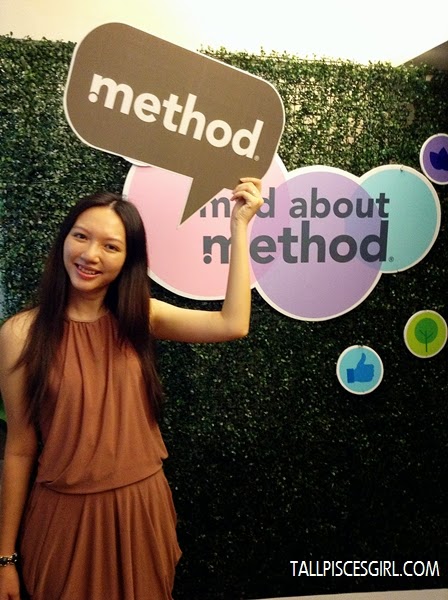 I'm mad about method!