Have you ever felt self-conscious about the freckles and pigmentation on your skin? Sometimes, you just want to remove freckles and pigmentation on your skin once and for all. Well, look no more! Thanks to aesthetic clinics, you can now bid farewell to these pesky skin concerns. In this article, we'll delve into the world of freckles and pigmentation, and discover the fantastic benefits of seeking professional help in aesthetic clinics to achieve that flawless complexion you've always dreamed of.
How to Remove Freckles and Pigmentation
Understanding Freckles and Pigmentation
Let's demystify those freckles and pigmentation spots that have been bothering you. Freckles are those adorable little brown spots that can pop up on your skin, while pigmentation concerns can manifest as dark spots, patches or uneven skin tone. They can be caused by genetics, too much sun exposure, or even hormonal changes. Understanding their causes will help us navigate towards the perfect treatment plan.
Embrace Professional Help
Forget about DIY remedies and supermarket creams that promise miracles but fall short. It's time to turn to the experts in aesthetic clinics! These clinics boast skincare gurus who have mastered the art of tackling freckles and pigmentation. By seeking their professional help, you gain access to their extensive knowledge, personalized care, and cutting-edge technologies that deliver remarkable results.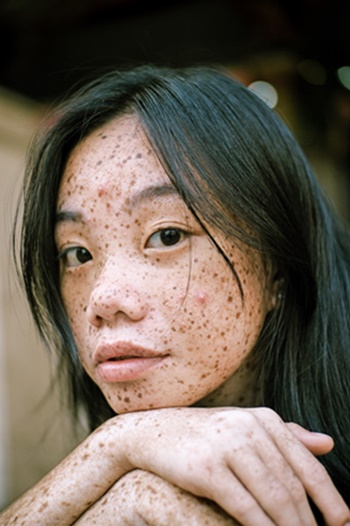 Treatments to Remove Freckles and Pigmentation
Aesthetic clinics are your one-stop shop for an array of effective treatment options that specifically target freckles and pigmentation. Get ready to be wowed by laser therapy, a fantastic technique that uses laser light at a specific wavelength to zap away excess pigmentation, leaving you with a beautifully even skin tone. Chemical peels are another popular choice, where a special solution is applied to gently exfoliate your skin and diminish those pigmentation woes. Don't forget about those miracle-working injectables containing powerful ingredients that work their magic to lighten and minimize the appearance of freckles and pigmentation spots.
Your Personalized Treatment Plan at Klinik Dr Bazilah
Aesthetic clinics understand that your skin is as unique as you are. That's why they tailor treatment plans that cater to your individual needs. During your initial consultation, the skilled practitioners will assess the severity of your freckles and pigmentation, and consider your skin type to create a bespoke treatment plan just for you. This personalized approach ensures you achieve the best possible results, while taking into account your specific concerns and preferences.
Post-Treatment Care
Once you've undergone the treatment, maintaining those fabulous results becomes a top priority. Aesthetic clinics will provide you with easy-to-follow post-treatment care guidelines. You'll learn about the importance of shielding your skin with a high SPF sunscreen, avoiding excessive sun exposure, and using skincare products that promote overall skin health. Don't forget to keep up with your follow-up appointments to monitor your progress, address any concerns, and make necessary adjustments to your treatment plan if needed.
Say goodbye to those pesky freckles and pigmentation issues that have been holding you back from flaunting your beautiful skin. With the help of aesthetic clinics like Klinik Dr Bazilah, you can achieve the flawless complexion you've always desired. Remember, personalized treatment plans and post-treatment care are key to maintaining that radiant glow. So, take the leap, consult with the experts at Klinik Dr Bazilah, and unlock the secret to flawless, vibrant skin that exudes confidence and beauty.
Klinik Dr Bazilah has expanded their reach to Kuala Lumpur recently so if you're in the vicinity of Wangsa Maju, Setapak, Cheras or Sentul, feel free to visit them at their Kuala Lumpur branch at the address below. Aside from that, Klinik Dr Bazilah is also at Bangi and Shah Alam for you to remove freckles conveniently.
Klinik Dr Bazilah @ Kuala Lumpur
Unit A1-10, Level 1 Puncak Sentul,
8, Jalan Sentul Pasar,
51000 Kuala Lumpur

Tel: 03-4812 1303

Website: https://www.klinikdrbazilah.com/klinik-kulit-kuala-lumpur
Klinik Dr Bazilah @ Bangi
C 10 G, Plaza Paragon Point,
Jalan Medan Pusat Bandar 5, Seksyen 9,
43650 Bandar Baru Bangi, Selangor

Tel: 03-8922 9681

Website: https://www.klinikdrbazilah.com
Klinik Dr Bazilah @ Shah Alam
R1-02-01, Emira, Jalan Akuatik A 13 /64 A,
Seksyen 13, 40100 Shah Alam, Selangor

Tel: 03-05035 7359

Website: https://www.klinikdrbazilah.com/klinik-kulit-shah-alam
WhatsApp Reservation: http://temujanjidrbazilah.wasap.my/