Taiwan Expo in Malaysia is back after a two-year hiatus!
Taiwan Expo in Malaysia 2022
The highly anticipated Taiwan Expo in Malaysia 2022 was officially launched today at Sunway Velocity Mall, Kuala Lumpur. During the launching ceremony, James C.F. Huang, Chairman of Taiwan External Trade Development Council (TAITRA), along with the special guests each donned a VR headset specially created by HTC to enter the EXPOverse.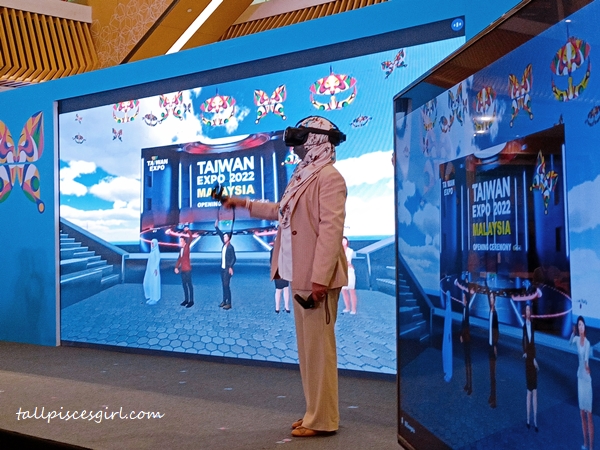 The guests of honour for the opening ceremony include Lee Guann Jyh, Deputy Director General of the Bureau of Foreign Trade, MOEA; Sharon Ho Swee Peng, President of Malaysian Friendship and Trade Centre, Taipei; Anne Hung, Representative of Taipei Economic and Cultural Office in Malaysia; Sharimahton Mat Saleh, Deputy Chief Executive Officer of Export Acceleration from Malaysia External Trade Development Corporation (MATRADE); as well as the representatives from 17 Malaysian chambers of commerce and industry.
James Huang made an unforgettable entrance by rolling in on a scooter and talked about the need to address changing lifestyles in the post-pandemic world. He believes this can be achieved through innovation. He highlighted that Malaysia and Taiwan have long enjoyed a solid relationship in many areas such as economics, trades, culture, and the arts, and the ties have only grown stronger over the years. With the showcase of many trusted Taiwanese products, Taiwan Expo is the perfect platform for Malaysian businesses looking to explore business opportunities.
This year's Taiwan Expo in Malaysia is a hybrid exhibition that combines both online event and offline component to supplement the exhibition. The 6-day physical exhibition is happening in Sunway Velocity Mall, Kuala Lumpur from 2 August – 7 August, and admission is free. while the online exhibition is scheduled to run for a month from 2nd of August to 2nd of September.
Union of Taiwan Butterfly and Malaysian Wau Bulan
During the opening ceremony, Taiwan Expo's official logo was unveiled to the public. This beautiful logo is inspired by a butterfly that represents Taiwan and Malaysia's iconic Wau Bulan. The colourful soaring butterfly represents the strong Malaysia-Taiwan friendship as well as the limitless business opportunities through close cooperation.
For Taiwan Expo in Kuala Lumpur 2022, the products were selected to align with the roadmap drawn up under the 12th Malaysian Plan. The expo is centred around 5 main themes – Industry 4.0 & Green Economy, Smart Medical, Smart Agriculture, Halal, Taiwan Lifestyles, as well as Talent, Tourism & Financial Services. As testament to the popularity of the expo, there has been an influx of business enquiries before the expo even began.
Among notable brands that are participating this year are:
Brand: AROMASE
Signature product: 5α Juniper Scalp Purifying Liquid Shampoo and ECHO scalp hair growth treatment

With 60 years scalp care experience, 5α Juniper Scalp Purifying Liquid Shampoo has been created with all-herbal ingredients including 2% Glycyrrhetinic Acid Complex to help people solve their scalp problem.
Brand: Natural Beauty
Signature product: y-PGA Deep Hydration Moisturizing Cushion Mask

High concentration of polyglutamic acid (y-PGA) in their mask helps to boost intense hydration for all skin types to improve moisture level and radiance.
Brand: ANNIE's WAY
Signature product: Annie's Way Arbutin Hyaluronic Acid Brightening Jelly Mask and Annie's Way Black Tea Bubble Tea Invisible Silk Mask Series

Annie's Way Arbutin Hyaluronic Acid Brightening Jelly Mask helps to brighten the skin while providing hydration with Alpha-Arbutin, Hyaluronic Acid and Vitamin C.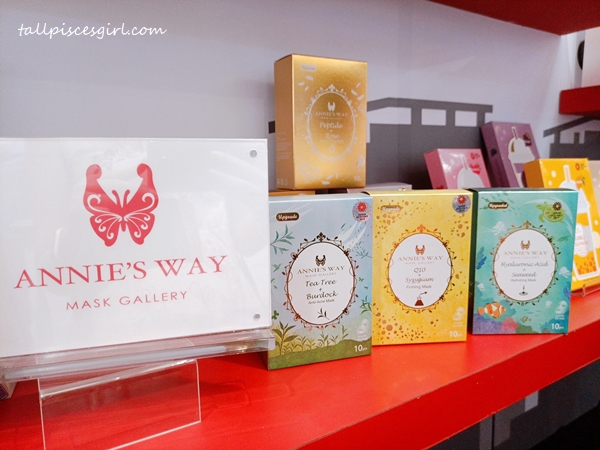 Annie's Way has an extensive range of Bubble Tea Invisible Silk Mask Series with different functions. One of them is the black tea variant that has moisturizing, revitalizing and firming properties.
Brand: Bio-Jourdeness
Signature product: Platinum Intensive Whitening Cream and Bio Jourdeness Extra-Hydrating Hyaluronic Acid Serum and Rejuvenating Collagen Serum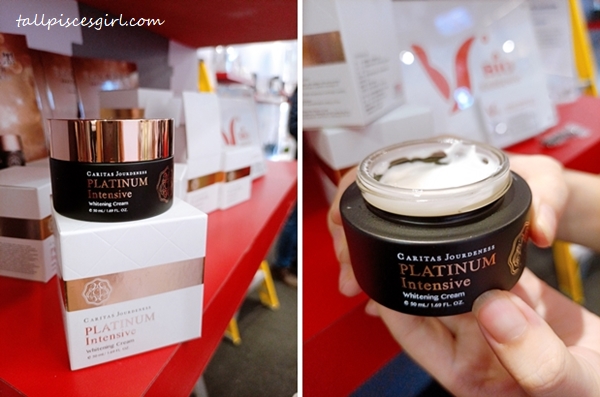 Platinum Intensive Whitening Cream uses an exclusive patented ingredient, Caritas JD of Zordenice silk that works in brightening, smoothening the skin, and anti-aging.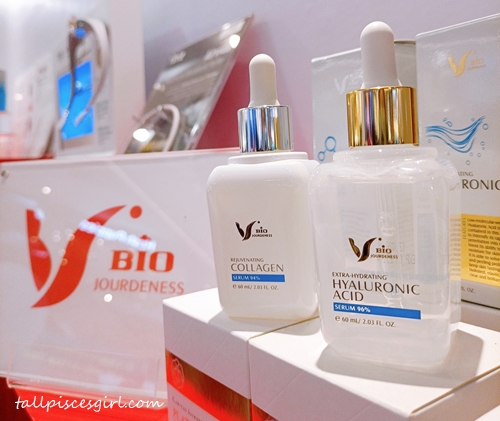 Brand: Ible
Signature product: Wearable Air Purifier

Ible Airvida is a negative ion wearable air purifier that can effectively reduce pollen, allergens, bacteria, virus and fine particles (PM 2.5). It's comfortable to wear and its battery can last for 28-32 hours after a full charge.
Taiwan Expo welcomes friends from all across Malaysia to join the expo to experience Taiwan's outstanding products and explore business opportunities.
For more information on Taiwan Expo in Malaysia 2022, please visit the official Facebook page: https://www.facebook.com/TaiwanExpo.mys/ or the website: http://mysonline.taiwanexpoasean.com/.