MAGGI's six-episode reality show, Resipi Berani MAGGI now returns with Season 2. From a pool of 2,000 women, 12 mentees made the cut to take on a series of various criteria and challenges, and be tested in the areas of Personal Growth, Business Acumen and Cooking Skills for the grand champion title.
Resipi Berani MAGGI Season 2
Set to surprise and excite, some notable challenges which the mentees will experience include the preparation of their signature dish and re-invention of an authentic Malaysian dish with unique ingredients! Aside from culinary challenges, mentees were also tasked to observe elements such as food sustainability, business viability as well as leveraging on content creation for social media platforms.
The three prominent MAGGI Mentors involved in this season – Food Enthusiast and Brand Ambassador of MAGGI® CukupRasa, Datin Paduka Eina Azman; Director, Producer, Actress and Owner of The Dim Sum Place, Sheila Rusly; and Entrepreneur Icon and Owner of My Mum's Bakery, Anne Idris – who will nurture the 12 mentees throughout the reality series in various Feedback Mentorship Sessions. For Season 2, four celebrity guest judges – Stacy Anam, Betty Rahmad, Aisya J, and Chef Sherson Lian will also be featured.
Speaking about Resipi Berani MAGGI® Season 2, Geetha Balakrishna, Business Executive Officer of MAGGI®, Nestlé (Malaysia) Berhad said, "We are excited to showcase the second season of the reality show to help further upskill and empower more women in terms of enhancing their business acumen, whilst providing them with a platform to both shine and achieve their dreams. Watch how the mentees step outside their comfort zones, undergo hurdles, build their self-confidence, and grow in the guidance of MAGGI's experienced Mentors and our new line-up of celebrity guest judges!"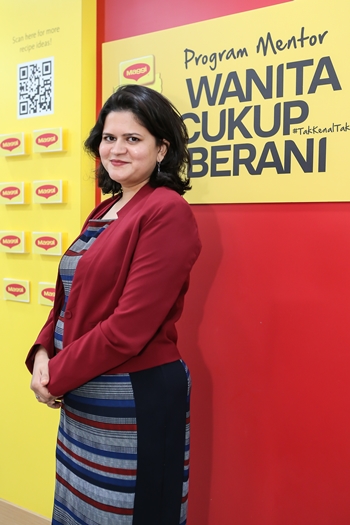 One of the main goals of the campaign is to inspire more women to step outside their comfort zone to try something new and embark on something new, ushering in positive change and improvement into their lives – embracing the 'Tak Kenal, Tak Cinta' ('Never Try, Never Know') spirit. Through this series, the mentees will receive in-depth guidance and best practices to develop cooking skills and entrepreneurship capabilities.
Apart from receiving a seed capital of RM8,000, the grand winner of the Resipi Berani MAGGI Season 2 will also undergo an intensive 8-week mentorship programme with entrepreneur icon, Anne Idris. The focus will be on upscaling a food business, managing cost efficiencies and branding strategies. The Second and Third place winners will receive a seed capital of RM5,000 each.
Resipi Berani MAGGI® is a culmination of the Program Mentor Wanita Cukup Berani MAGGI. The programme is hosted in partnership between MAGGI® and Google Malaysia, featuring a series of Bengkel Online Wanita Cukup Berani MAGGI® focusing on building self-confidence, improving business skills through digital upskilling and enhancing cooking skills. The 12 finalists of Resipi Berani MAGGI® were selected from a pool of over 2,000 women who participated in the series of upskilling workshops in 2021.
Datin Paduka Eina Azman, who has been with the Program Mentor Wanita Cukup Berani MAGGI® campaign since its inception in 2020, said, "I have personally witnessed many transformational journeys and growth stories through the Program Mentor Wanita Cukup Berani MAGGI® and I'm truly honoured to be the Brand Ambassador for MAGGI® CukupRasa. I'm delighted that this programme has supported many women especially throughout the pandemic, and will continue to play its part to provide more women with the right guidance, mentorship and skills training for them to establish themselves as an entrepreneur."
The 12 home-based food business owners who made it as finalists in the Resipi Berani MAGGI Season 2 are:
Anastasia Maigi (Sabah)
Kalarani D/O Subramaniam (Putrajaya)
Mellony Anak Stephen (Sarawak)
Nazrina binti Zamani (Selangor)
Noraslinda binti Rusli (Selangor)
Norli binti Mohd Azmi (Selangor)
Kentila D/O Veerayah (Selangor)
Nur Syahidah Aimullah binti Abdul Rahim (Kedah)
Nurul 'Syaza Shahirah binti A. Samsuddin (Malacca)
Nurul Hajar Ismail (Johor)
Rozana Sari binti Roslan (Pahang)
Suzaimi binti Zahari (Terengganu)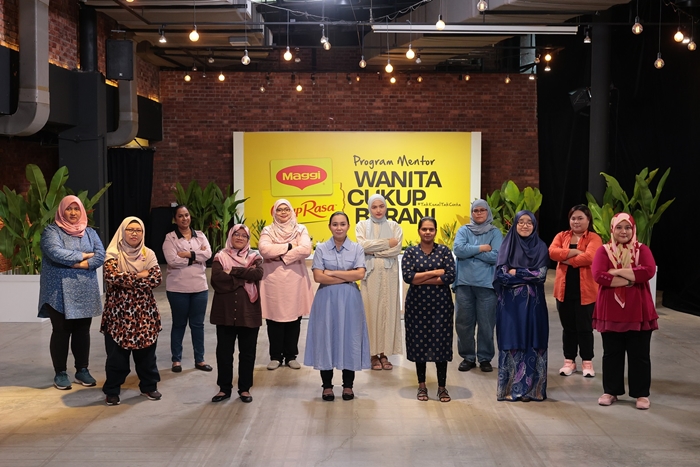 Who will win the grand prize of RM8,000 and be conferred the coveted 'Wanita Cukup Berani' grand champion title?
Catch 'Resipi Berani MAGGI' Season 2, which will be aired at 4.30 pm on TV3 every Friday for 6 weeks beginning 8 July, with a repeat at 11.30 am on Saturday. You can also stream the episodes through Maggi Malaysia's YouTube channel (https://www.youtube.com/user/maggimalaysia/videos) from 5 pm on the same day.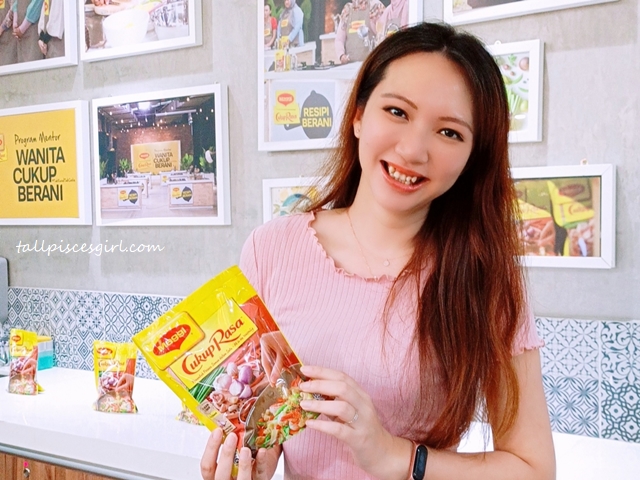 After watching the first episode, I'm totally hooked now! I can't wait to watch the second episode and see what challenges will they be facing next. I love that the reality show is quite funny and the honest remarks that Sheila Rusly gave to the contestants. To be able to be shortlisted is really not an easy feat, this has made them all a winner already. Anyhow, I wish all 12 contestants ALL THE BEST!
For more info, head to MAGGI's website: https://www.maggi.my.