/skin regimen/, the skin and body care for urbanites in today's fast paced world, is introducing an aromatic body roll-on, with a curated scent to reinvigorate the mind and body. The roll-on is the extension to their body product line in the holistic beauty approach by /skin regimen/.
Skin Regimen Roll-on Reinvigorating Aroma
The /skin regimen/ roll-on is created for the moments when you need the salubrious mental and emotional state to go through your day. Encased in a roll-on, you could conveniently apply it as you go about your daily activities. The /skin regimen/ roll-on delivers an invigorating aromatherapy concentrate with 4 essential oils that uplift your senses and calm your mind.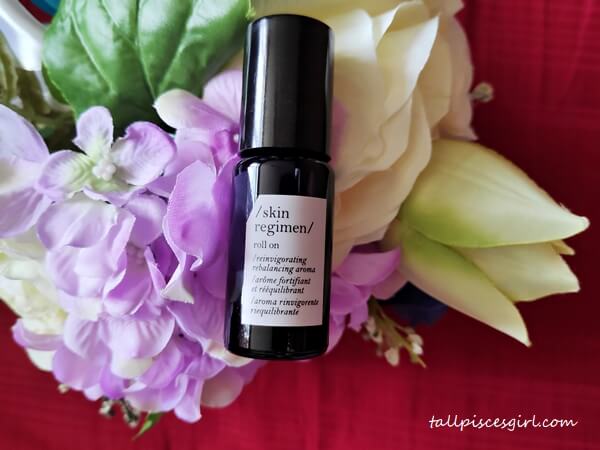 4 Essential Oils in Skin Regimen Roll-on
Juniper berries extract is an effective and natural neurotonic to combat stress, anxiety and general burnout. It calms the neurological system and helps relieve negative emotions.
The resin from Copahu is an exudate obtained from the trunk of Copaifera Officinalis L. It has a delightful aroma that reminisces warm honey. Inhaling the aroma promotes a relaxing frame of mind and alleviates feelings of anxiety and stress.
Rosewood, the essential oil that is extracted by steam distillation of the trunk, has a delicate and feminine aroma. Rosewood scent helps treat depression, as it contributes to neuro triggers of happiness, strength and calmness of the mind.
Cedarwood, the essential oil extracted from the branches and roots, has a characteristic aroma which eases the nervous tension. Cedarwood scent can exert a powerful, strengthening, and fortifying influence for the body and mind.
Dr. Claudia Aguirre – Los-Angeles based neuroscientist and a member of Davines Group Scientific Committee, who has provided the latest neuroscience behind stress, lifestyle aging and the mind-body connection studies, said, The body has a wisdom we should listen to. You should listen for all the little signs that your skin tells you that you tend to ignore.
How to use Skin Regimen Roll-on
Apply on palms, wrists and neck. Rub hands and inhale deeply. Do not apply on the lips. Close tightly after use.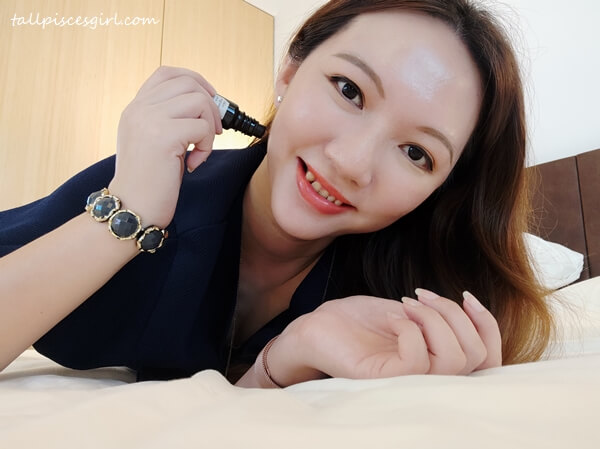 The skin regimen roll-on is made of 98% natural origin ingredients, free from synthetic fragrance, silicones, animal derivatives, artificial colorants, mineral oils and parabens. /skin regimen/ roll-on is retailing at RM128 and is available at /skin regimen/ retail kiosk at Lot FK5B, First Floor, 1 Utama Shopping Centre.
For more information, kindly visit https://www.skinregimen.com.my  or contact Luscious Solution Sdn Bhd at 03-2143 2271. Follow /skin regimen/ Malaysia for the latest updates on Facebook: https://www.facebook.com/SkinRegimenMY/ and Instagram: https://www.instagram.com/skinregimenmy/ too.