Clip-in, tape, or weave? No matter what type of hair extensions you use, you can learn how to care about them to make sure they look good for as long as possible. Note that proper care and "maintenance" of your extensions also minimizes damage to your own hair. Therefore, learning how to do this is a must for everyone who doesn't want to develop bald spots after this type of hair enhancement.
Simple Hair Extensions Care Tips
Tape Hair Extensions
Those who have thin hair and seek added volume as well as length will be a perfect fit for tape hair extensions. These are a semi-permanent type. This means that you do not need to take them out regularly. However, you will need to care for them in a way that will ensure they retain their shape for 4-6 weeks you can wear them.
When installed properly, these extensions can look natural and deal almost no damage to your natural hair.
You'll need to wash your hair 1-2 times a week with these extensions. Use sulfate-free products only. In fact, use the gentlest type of shampoo and conditioner you can find. Remember that tape is, essentially, glue. Therefore, harsh shampoos can damage its integrity. This might cause extensions to fall off or warp. You also need to detangle the extensions carefully twice a day using a specialized brush. Be careful to avoid disturbing the place where they bond to your hair.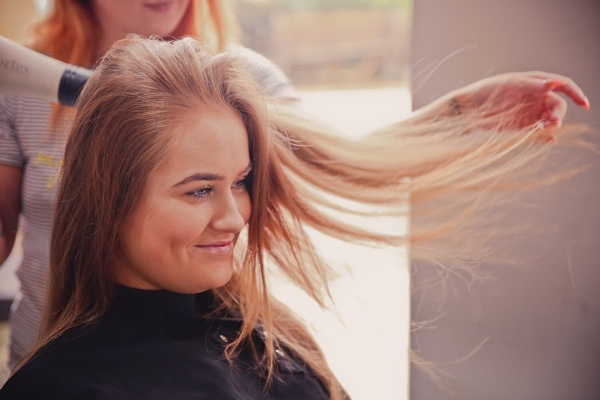 You can go to your salon for maintenance on these extensions if your hair grows out fast. The stylist will be able to move them up.
Clip-In Hair Extensions
If you want to have long hair but also the flexibility to "remove" it, you can use 24″ clip-in hair extensions. These are easy to apply and with a bit of practice, you can learn to do this yourself. This gives you a lot of flexibility with your hair styling. It also makes the extensions easier to care for.
First of all, remember that the maximum duration of wearing clip-ins is 24 hours. You will need to remove them and let your hair rest for a bit before using them again. It's best to not extend this period for longer than 12 hours. In fact, you should try to avoid sleeping with these extensions. This can damage them as well as your scalp.
Unless it's warranted by the use of product or exposing your hair to some dirt, you don't need to wash your clip-ins after every use. In fact, you can do this only every 10-15 wears. Use a gentle sulfate-free shampoo to wash them by hand. There are also specialized conditioners you can use for extensions made of human hair. That product will help keep your clip-ins shiny and smooth longer.
Use a wide-toothed comb to detangle extensions after washing them. You can blow-dry them gently afterward or lie them down to air-dry.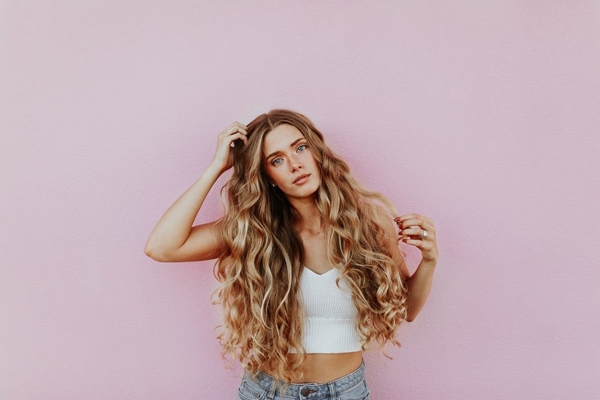 Sew-In Hair Extensions (Weave)
If you have textured hair and want extensions to stay with you for a while, sew-in (weave) is the type to use. These extensions look natural and they don't really require any special care. For all intents and purposes, they become a part of you for about 4-6 months.
However, the weave does affect your own hair quite a bit. If it's not done right, it may cause great damage and even trigger hair loss. Therefore, it's essential to get these extensions only from a professional.
That same professional will be able to tell you when you need to go back to the salon for "maintenance". The weave will require some tweaking as your hair grows out.
In the meantime, you need to care for it at home as you would your natural hair after a harsh treatment. This means extra moisturizing and conditioning. Oil treatments are the best for weaves. In fact, you should rub-in castor or coconut oil into your scalp and roots twice a week. Massage the scalp gently when doing this to improve blood flow. This will help soothe irritations that might appear around the sew-ins.
Be very gentle when detangling and combing your hair with a weave. You should use only specialized combs and avoid touching the roots. But do comb your hair every day to prevent nasty tangles.