L'Oréal has been offering total beauty care products that are powered by latest scientific advancements to men and women globally.
L'Oréal Paris Revitalift Two-Step Regime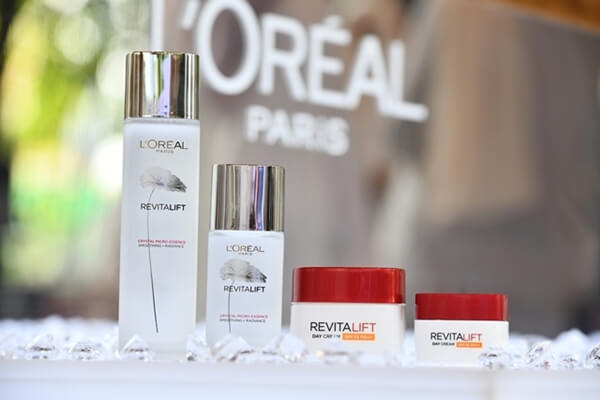 Now, say hello to youthful skin that glows from within with the new L'Oréal anti-aging, skin-repairing, 2-step regimen tailored for Malaysia's tropical weather. The key products are the brand new L'Oréal Paris Revitalift Crystal Micro-Essence, and the newly improved L'Oréal Paris Revitalift Day Cream with Pro-Retinol A and SPF35 PA++. "Because I'm worth it" – this is the signature tagline associated with L'Oréal Paris and represents the essence of the brand as a whole – the spirit to help every woman embrace her unique beauty while reinforcing her sense of self-worth. Knowing that women are leading increasingly busy lives and careers, the brand has designed its skincare regimen to deliver quick and confidence-boosting results, so they can save more time and put their best foot forward at work or at home.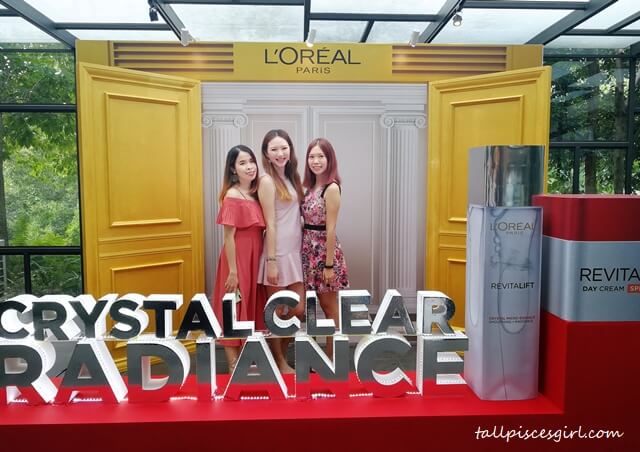 The L'Oréal Paris Revitalift Crystal Micro-Essence
The L'Oréal Paris Revitalift Crystal Micro-Essence is an extension of the brand's celebration of women's beauty and confidence. Launched in 2019, the product is formulated to deeply repair, plump and hydrate skin. It has an ultra-lightweight texture, which allows for quick absorption. It can penetrate as deep as 10 layers of our epidermis to boost skin smoothness and radiance on the surface. The L'Oréal Paris Revitalift Crystal Micro-Essence is enriched with 92% purity centella extract, which is derived from centella asiatica, a perennial plant which grows in the wetlands of Asia. It can deeply repair and boost skin elasticity, thanks to its combination of highly-concentrated flavonoids, triterpenic steroids, amino acids, and sugars. Not only that, the plant shines in its ability to moisturize dry skin because of its powerful anti-oxidative properties. Other than revitalizing skin barrier, centella asiatica is also prized for its ability to mitigate the suns damaging effect on skin.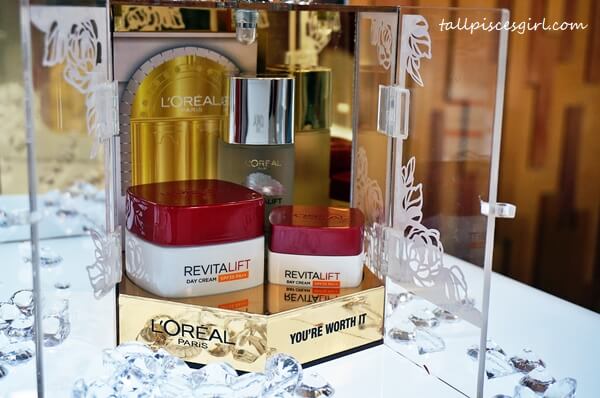 L'Oréal Paris Revitalift Day Cream
Featuring a new and improved formula, the L'Oréal Paris Revitalift Day Cream seals the anti-ageing, skin-revitalizing deal of the two-step regimen. The product combines cutting-edge technology with high quality formulation, delivering measurable results as quickly as seven days for Asian skin. In clinical tests, users reported seeing 17% reduced dullness, and 21% reduction of fine lines on the forehead. Malaysia is blessed with abundant sunlight all year round, but the UV rays from the sun can damage our skin and lead to wrinkles – also known as photo-aging. This is why, on top of centella asiatica, the L'Oréal Paris Revitalift Day Cream is enhanced with Pro-Retinol, which is a powerful but also gentle agent in the retinoid family that reduces the effects of photo-aging on skin. Retinoid is derived from Vitamin A. To prevent skin looking aged and tired, Vitamin A is a key ingredient to look for in skincare products as it has the ability to increase skin elasticity and firmness, resulting in less wrinkles and promotes youthful skin.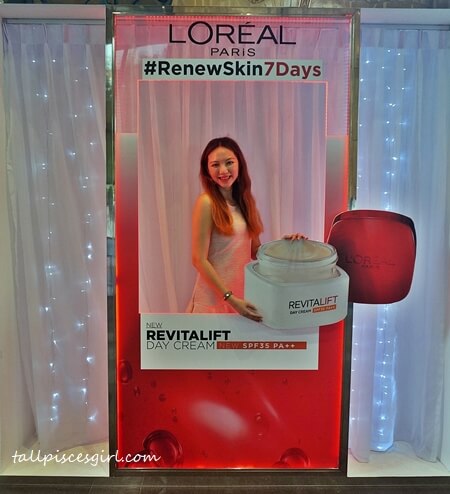 How to achieve crystal clear, radiant skin
Every morning, start your skincare ritual with Revitalift Crystal Micro-Essence after cleansing and toning.
Shake 4 drops onto palm and gently warm it up by rubbing your palms together.
Gently pat your face, starting with the forehead, followed by the cheeks and chin, until the essence is fully absorbed into skin.
Finally, apply a suitable amount of Revitalift Day Cream evenly on the face in circular motion.
That's it! Your skincare routine is now complete. You're ready to wow with a youthful complexion, improved skin texture and refined pores! "There is truth in the adage prevention is better than cure. As the leading brand in anti-aging face care, L'Oréal Paris has always advocated women to start protecting and taking care of their skin in their mid-20s, while stimulating cell renewal to fight developments of fine lines and wrinkles," said Hoa Tran, Group Product Manager for L'Oréal Paris Skincare.
Also at the launch party was Malaysian actress, Siti Saleha. For Siti, the combination of the micro-essence and day cream has worked wonders. Due to her profession, she needs to look her best on screen. Hence, she is very particular when it comes to protecting her skin even though she's just thirty. The two-step routine helps her skin looks and feels like new now, and her glowing complexion radiates confidence. The quick and simple regimen also suits her hectic schedule just fine!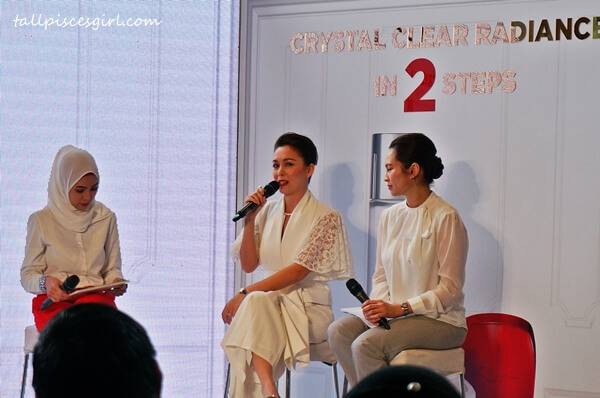 Both the L'Oréal Paris Revitalift Crystal Micro-Essence and L'Oréal Paris Revitalift Day Cream SPF35 PA++ is now available at major pharmacies and retail outlets nationwide in two sizes.
Recommended retail price
Recommended retail price for L'Oréal Paris Revitalift Crystal Micro-Essence is RM49.90 for 65ml and RM79.90 for 130ml. Recommended retail price for L'Oréal Paris Revitalift Day Cream SPF35 PA++ is RM63.40 for 50ml and RM29.90 for 20ml. For more information, please visit
www.lorealparis.com.my
, or follow them on the L'Oréal Paris Facebook page at
www.facebook.com/lorealparismalaysia
.