The Tourism Authority of Thailand, Malaysia (TAT) unveils its "EAT THAI, VISIT THAILAND 2019" campaign, to mark a collaboration between
Tourism Authority of Thailand
and restaurants in Malaysia. This is in line with the Amazing Thailand's "Open to the New Shades" campaign, focusing on 5 main travel sectors to help international visitors experience the Kingdom from a new perspective which includes: Gastronomy, Arts and Crafts, Thai Culture, Nature, and Thai Way of Life.
EAT THAI, VISIT THAILAND 2019
This EAT THAI VISIT THAILAND 2019 campaign which starts from 20 March – 30 April 2019 is a collaboration between TAT and all the 8 outlets of Mr Tuk Tuk in Malaysia. Mr. Tuk Tuk will be introducing some new dishes and drinks for this special collaboration. Thai street food is very popular among Malaysians, and Mr. Tuk Tuk offers consumers quality and delicious authentic Thai dishes that are Halal certified. In Thailand, you can find many Halal restaurants too.
The new dishes and drinks introduced by Mr Tuk Tuk are:
Fried Tofu with Basil Leaves
Thai Seafood Otak-Otak
Thai Fresh Oyster with Lime Sauce
Thai Prawn Salad with Lemongrass
Dessert: Thai Pumpkin Custard
Drink: Thai Ice Lemongrass tea with crispy water chestnut pearls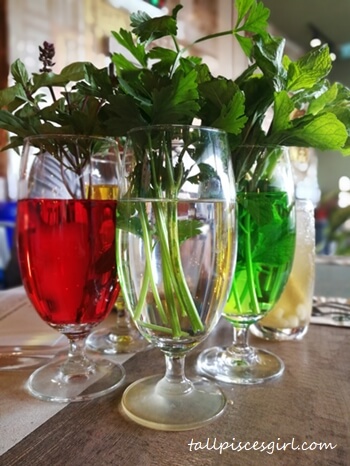 During this campaign, you just need to dine and spend more than RM 50 per receipt at any of the 8 Mr Tuk Tuk outlets to stand a chance to win one of the 20 prizes which include a FREE trip to Bangkok for two persons plus a 3 days 2 nights hotel stay, 5 luggage bags, 10 handbags and 4 Mr. Tuk Tuk dining vouchers!
Mr. Ahman Mad-Adam, Director of TAT, Kuala Lumpur office said: "Thai food is more than a cuisine, it is a lifelong passion. It is a love affair with deep roots in the country's culture and most importantly, in the family. We believe it is the same in Malaysia, where people love to eat and the food bond people together. Many Malaysian tourists travel to Thailand with the objective to taste Thai food. This year we have the new 2019 edition of MICHELIN Guide, which reaches to Phuket and Phang-nga. This proves that Thailand has a wide variety of food for everyone, from MICHELIN Star restaurants, street food, HALAL food to fine-dining and many more.
We had 4 million visitors from Malaysia in 2018, which was the highest in TAT-KL's record. We are grateful for all the support from Malaysians. In 2019, we are working hard to promote Thailand in every possible way and to reach out to broader audience groups, such as the young travelers or the millennial, food lovers, high-end travelers, health enthusiasts, sport lovers, honeymoon couples and others." There are two new attractions in Thailand this year, which are Chiang Rai-Boon Rawd Farm and Prachuap Khiri Khan-Vana Nava Hua Hin Water Park. Make sure you include them in your travel itinerary!