Are you a fan of Disney Tsum Tsum? I know a few friends of mine who are crazy with Disney Tsum Tsum while me? I just love anything that's cute!
Disney Tsum Tsum X Cathy Doll
Disney Tsum Tsum X Cathy Doll make-up products is the latest addition of yet another top beauty brand to Guardian Malaysia growing portfolio of exclusive offerings.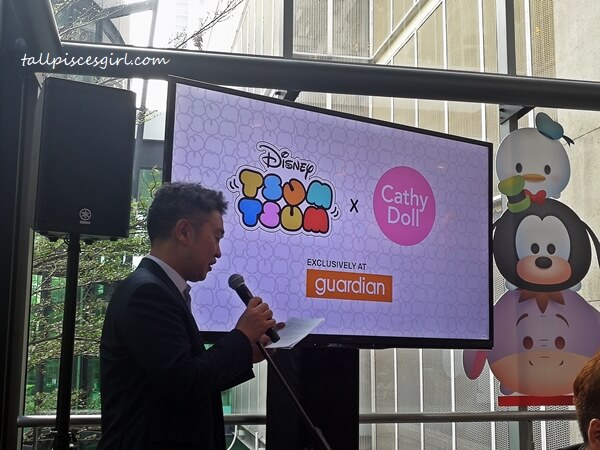 At the launch, DY Cho, Marketing Director, Health and Beauty, South East Asia, Guardian Health And Beauty Sdn Bhd said: "As the leading health and beauty retailer in Malaysia, Guardian prides itself in understanding what our customers want and which brands are setting the latest trends for the global health and beauty market.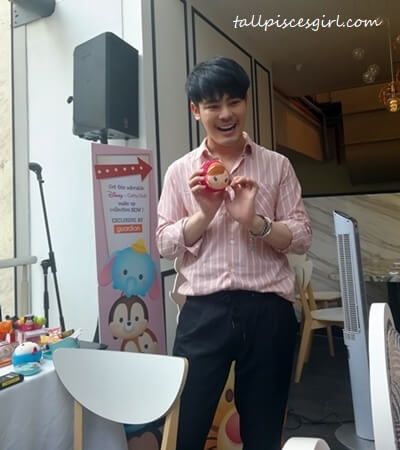 Disney Tsum Tsum X Cathy Dolls cosmetic products fits that bill with its combination of cute collectible Disney inspired Tsum Tsum characters on the packaging of the wonderful cosmetic products from Cathy Doll.
Both Disney Tsum Tsum stuffed toys and Cathy Doll beauty care products are big brands in their own right, each with tremendous followings.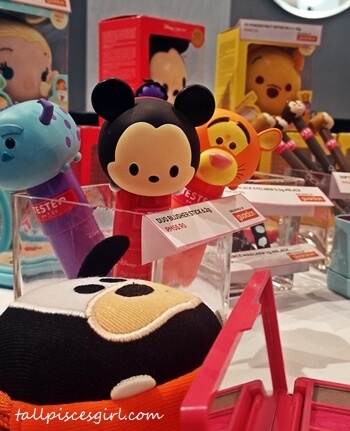 Since Disney Tsum Tsum toys' were launched in 2013, millions have been sold and have become collector's items. Cathy Doll is also one of fastest growing beauty care brand in Malaysia and when these two brands come together to create the Disney Tsum Tsum X Cathy Doll range of cosmetic products, you can be pretty sure that it will be a very successful collaboration", he said.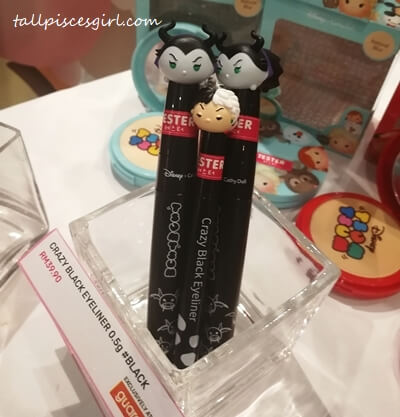 Disney Tsum Tsum X Cathy Doll Cosmetic Range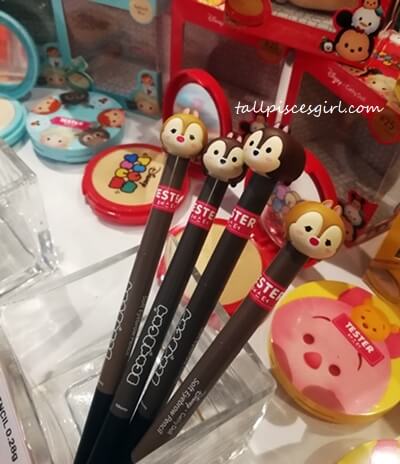 The Disney Tsum Tsum X Cathy Doll cosmetic range available exclusively at Guardian includes:
CC Cream
Powder Pact with SPF 40 protection
Oil Control Blur Pact
Blusher sticks
Soft Eyebrow Pencils
Crazy Black Eyeliners
Mascara
Eyeshadow Palettes
2–in-1 Lip & Cheek Chiffon Tint
Gloss Cocktail Lipstick
How I use Disney Tsum Tsum X Cathy Doll makeup collection to create romantic look for Valentine's:
All these products come packaged in highly popular Disney Tsum Tsum characters such as Mickey and Minnie Mouse, Goofy, Donald Duck, Pooh, Piglet, Tigger and Eeyore from Winnie the Pooh; Elsa, Anna and Olaf from Frozen and many others.
In conjunction with the launch, Guardian is offering customers irresistible buys. Among them is a gift of a limited edition plush Tsum Tsum Mickey Drawstring Bag for the first 100 customers who spend more than RM100 on Disney Tsum Tsum products at the Midvalley Lower Ground Atrium from 28 January – 3 February 2019.
Since the Chinese New Year celebrations are just around the corner followed by Valentine's Day, a day for love, these Disney Tsum Tsum Cathy Doll range of products would make a wonderful gift and ideal gift for your loved ones.
From 1 February to 28 February, 5 pieces of Limited Edition Disney Tsum Tsum Vintage Luggage Bags will be up for grabs in a lucky draw. All you need to do is to purchase RM150 and above of Disney Tsum Tsum x Cathy Doll products, go into Guardian's Facebook page to scan the QR Code or click on the link, upload your receipt, fill in your details and answer a simple question.
I suggest you head on down to your nearest Guardian and start your very own collection of Disney Tsum Tsum Cathy Doll products. They are only available while stocks last!