If you're an avid gamer, the launch of The Pantheon will certainly excite you. Be awed as you get exposed to the most premium gaming experience brought by The Pantheon, the first eSports arena in Malaysia that received
Platinum NVIDIA GeForce GTX iCafe certification
.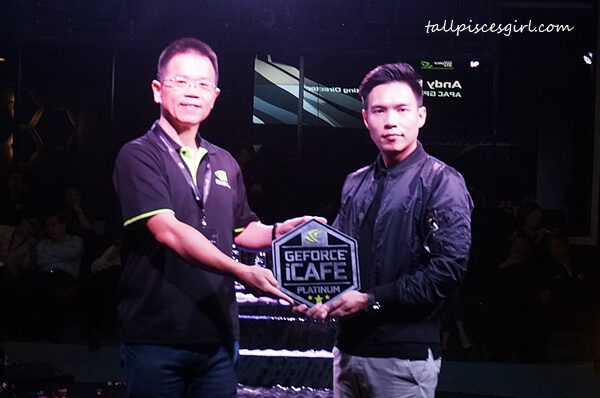 The Pantheon iCafe at One Space @ One City, Subang Jaya
The Pantheon is built on more than 10,000 square feet in One Space @ One City, Subang Jaya.
Equipped with 116 PCs, an auditorium and other experiential zones such as VR experience zone (Virtuix Omni), Racing Simulator, and PS4 zone for a state-of-the-art gaming experience, The Pantheon is set to be the temple for gamers in Malaysia. The Pantheon is inspired by the iconic Roman architecture. In its basic definition, it means a temple dedicated to the gods. It is also used to define a collective group of illustrious individuals that are being honored and respected for their notable achievement. Imagine playing Dota 2 here!
In addition, there are 6 experiential rooms setup with 6 desktops in each room. All rooms are equipped with GTX 1060 or higher GPU alongside 27inch, 144hz G-sync monitors featuring renowned gaming brands such as Alienware, Legion, MSI, Omen by HP, Predator and Republic of Gamers respectively.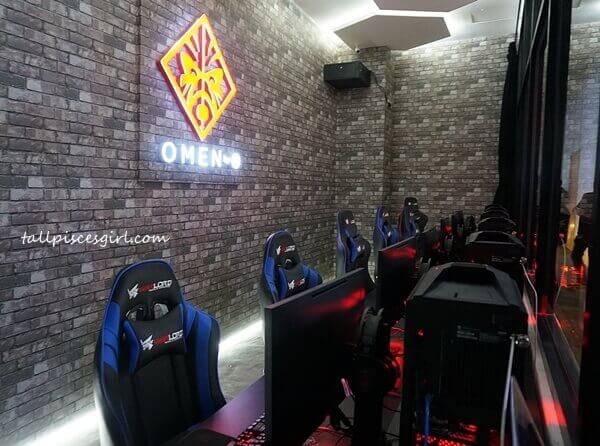 These experiential rooms provide brand enthusiasts a chance to thoroughly try out the brands' latest products before purchasing them. It also provide a boot camp feeling for eSportsmen who wish to train in private without distraction.
According to Franky How, Managing Director of The Pantheon, they aim to provide top-of-the-line experience for gamers in Malaysia with cutting edge equipment and yet still maintain an affordable price. This ensures more gamers to be able to enjoy their wide array of offerings.
The Pantheon is equipped with a built-in 123-seater auditorium where gamers in Malaysia would be able to catch various tournaments at 360 degrees. Think 5-star in gaming experience, only 1 of 15 of its kind in South East Asia. Hopefully with the existence of The Pantheon, it will be able elevate Malaysia in the eSports Arena and harness the talents of world-class gamers.
Since the soft launch held last month, The Pantheon has hosted notable gaming tournaments like TML Qualifier Championed by Celcom and NVIDIA GEXT Qualifier. In the near future, there are more tournaments lined-up at The Pantheon such as Asus Join the Republic.
Avid gamers will be able to enjoy
exclusive membership programs
with The Pantheon. Some of the privileges include the access to the PS4 zone for free when they purchase food and beverages above RM5.
Full price list for usage of PCs and experiential zones
In an effort to bring a more positive image to gaming, The Pantheon has implemented some rules and regulations:
Strictly opened to patrons aged 12 and above only.
Teenagers and students aged 12 and below are only allowed in the premise until 10 pm with parental guidance.
Students with school uniform are strictly prohibited from entering the premise.
Address
:
The Pantheon
Lot 2-27 (Level 2), The Square @ One Space One City,
Jalan USJ 25/1C,
47650 Subang Jaya,
Selangor
Tel
: 03-5115 9923
Opening Hours
: Daily 11 am – 12 am
Facebook Page
: 
https://www.facebook.com/ThePantheonMY/
Waze
: One Space at One City