A big congratulations to Jonlivia, the renowned local brand name in active lifestyle wear for recently launching their 1st ever activewear Lifestyle Club. Let's face it – everyone is into health and fitness these days. Just open your Facebook. The chances of seeing your friend's workout photos and daily workout achievements are amazingly high.
Located in the heart of SS2, Petaling Jaya, Jonlivia Lifestyle Club (JLC) aims to help us Malaysians to discover a healthier, active lifestyle while ensuring we always look, feel and perform our best.
Jonlivia Lifestyle Club
Jonlivia's range of active wear is made with their consumers in mind. Hence, all their products are crafted using high-performance materials and incorporates the latest in technology to ensure that its products are always in fashion and relevant in the market.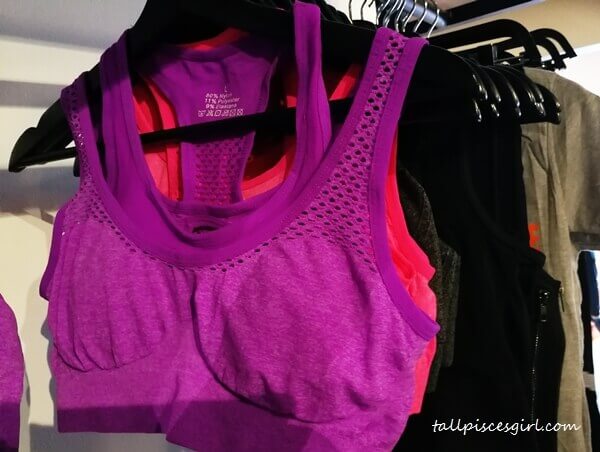 With the existence of Jonlivia Lifestyle Club, consumers can now try the apparel on before purchasing to make sure they fit.
I recently received
Jonlivia Shirt Slimming Shaper
and I can't wait to share the experience with you all!
Jonlivia Lifestyle Club is the first lifestyle club that incorporates a multi-function fitness studio on its premises. This shows its commitment to lead its members towards a healthier and more active lifestyle. A fashion show was also conducted to display the current trends in integrating activewear into our daily lives. I'm amazed to see that sportswear can actually be worn out as a fashionable piece!
To celebrate the occasion, the launch was graced by the appearance of local celebrities like Fauzi, Lisdawati, Agnes, Meow, Jane, Syaa and Emily. Jonlivia is generous enough to offer various prizes worth more than RM 500 for lucky draw.
According to Jon, co-founder of Jonlivia, they will be hosting few events in a year. Do follow
Jonlivia's website
and their Facebook page for future updates.
In conjunction with the launch of the JLC in SS2, Jonlivia offered customers free membership into JLC with minimum purchase of RM 500. Part of the perks of membership include a lifetime free access of flying yoga, Zumba, and TRX classes at their studio; something that everyone won't want to miss.