I was at Jibby East lately to discover the new Shiseido IBUKI Smart Filtering Smoother. Thanks to my lovely friend, Fish for bringing me along. It's been quite long since I've last joined Shiseido for events.
Shiseido IBUKI Smart Filtering Smoother
It's a norm to take selfies no matter you're a girl or a boy. The problem is, how to be selfie ready all the time? Not everyone is born with perfect skin. Shine and visible pores automatically makes us feel low in self esteem.
Of course, you can use beauty apps or beauty filters you make your selfie appear prettier during Chinese New Year. But, aunties are going to say "Cheh… her selfies look good only, actually hor, her skin is (insert bad things) de". NIGHTMARE right?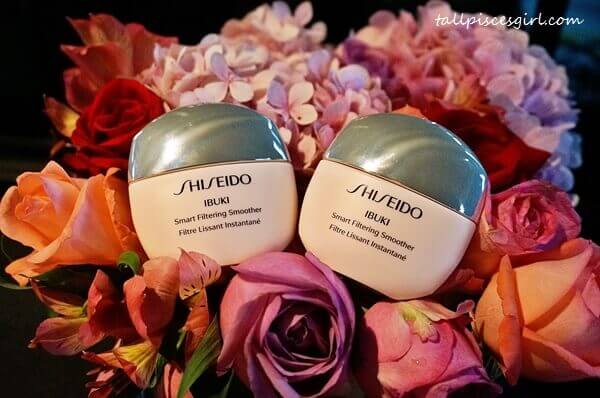 Don't worry as Shiseido IBUKI Smart Filtering Smoother is here to the rescue! A lot of us thought that this is a makeup product but it's actually not. It is a serum (skincare product) that instantly prep your skin and turn it into photo-ready skin. Shiseido IBUKI range is now merrier with the addition of Smart Filtering Smoother!
Texture
Light, velvety skin-blurring solution that absorbs excess sebum instantly and makes pores appear smaller
Ingredients
Oil-Targeting Micro Powder: Collects and absorbs excessive sebum from skin to prevent T-zone shine without overly mattifying the face
Botanical Ingredient (Bergenia Ciliata Root Extract): This plant has been used since centuries in Ayurvedic as it can help fight acne and other skin problems
PhytoTarget Complex (key ingredient of Ibuki) enhances skin's Natural Moisturizing Factor
Marjoram extract rehydrates dry skin
Glycylglycine improves the look of pores
How to Use
Use Shiseido IBUKI Smart Filtering Smoother as the last step of skincare or over makeup. You only need 1 pearl-sized drop (0.3g) each use. Lightly pat it over oily areas and visible pores until well blended.
Price
RM 140 (20 ml)
Available at all Shiseido counters nationwide.
Shiseido Ultimune
Prep your skin for Chinese New Year with Shiseido Ultimune Range that aims to increase skin's self defense system. With a stronger skin, it is able to fight against environmental stress, emotional stress and aging. Say hello to smooth and supple skin that radiates glow from inside out.
Price
Ultimune Power Infusing Concentrate (Face Serum): RM 270.30 (30 ml) / RM 376.30 (50 ml)
Ultimune Eye Power Infusing Eye Concentrate (Eye Serum): RM 249.10 (15 ml)
Jibby East @ KL East Gallery
Thanks to Shiseido Malaysia for the yummy treat at Jibby East. Let's toss towards a more flawless and younger looking skin!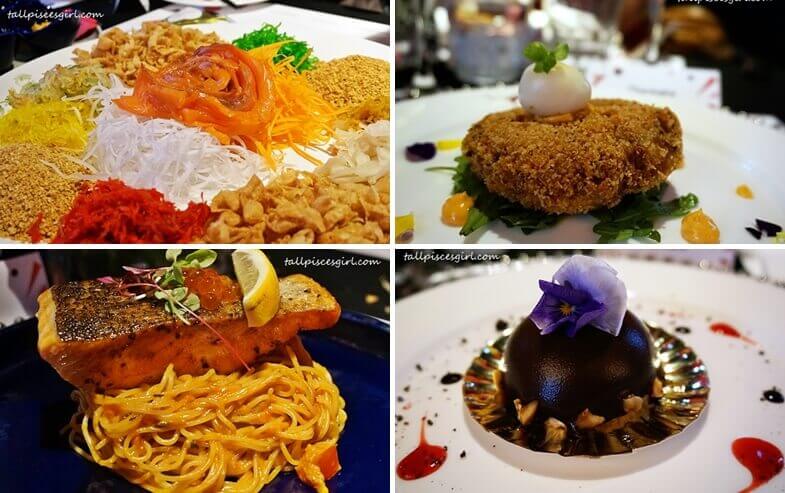 For more information regarding Shiseido and their products, kindly visit https://www.shiseido.com.my/ or follow them on Facebook at https://www.facebook.com/shiseido.malaysia/.
HAPPY CHINESE NEW YEAR!