The beauty of Malaysia lies in the unique and multi-cultural food heritage. If you're around PJ area, do drop by at Cinnamon Coffee House, One World Hotel that has transformed into a bazaar with live action stalls offering a myriad of tastes from local to international selections for their Ramadhan Buffet Dinner.
With over 100 food selections to choose from, I already didn't know where to start! Everything looks so good! To provide more variety the hotel's dedicated culinary team led by Executive Sous Chef, Saiful Bahrain Abdul Wahid, fondly known as Chef Bob has came up with 6 different menus to rotate daily.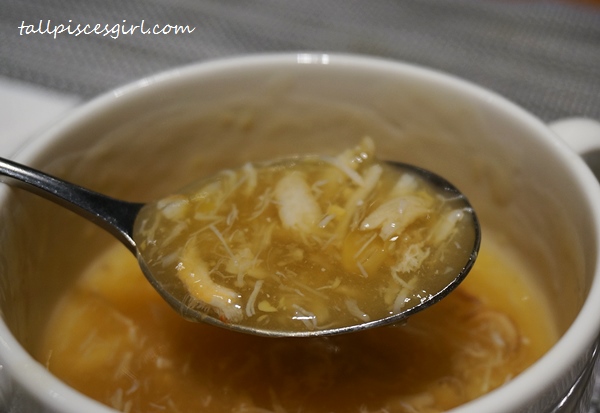 I like to start my meal with a bowl of soup to warm the tummy first and I had this Braised Crab Soup that looks like Shark Fin Soup. It tastes similar to it without harming any shark. Awesome!
The first food station to visit has got to be the Japanese/seafood section because all the food here are very in-demand, they finish very quickly! Just look at those thick, fat salmon slices and oysters – truly mouth-watering.
Don't fret if you were too late, they will certainly refill with more. YAY!
Be sure to look out for the all time favourite Sup Gearbox, Bubur Lambuk, Daging Dendeng and Pulut Serawa Durian that tickles the taste buds and tempts the senses. Other gem that is sure to be treasured by food connoisseurs are the Rojak Pasembur, assorted Kerabu, Ikan Panggang Percik, Ayam Rendang Minang, Satay Medley (especially Satay Ayam!) and Sotong Kalio to name a few.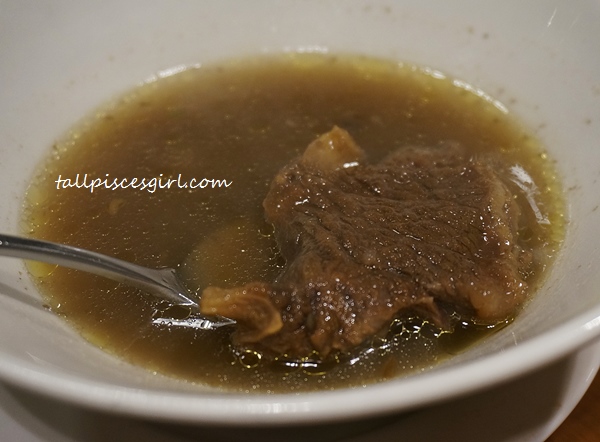 On top of hearty Malay cuisine, diners will also be presented with an array of Chinese, Indian, Japanese and Western fare, local hawker delights, mixed grilled items and seafood on ice. Here are some of the Chinese food selections, all nicely done.
After trying Roti John from bazaar Ramadhan yesterday, I realized that this Roti Bakar Meleleh "Johnny" Chicken tasted so much better! Remember to try ya.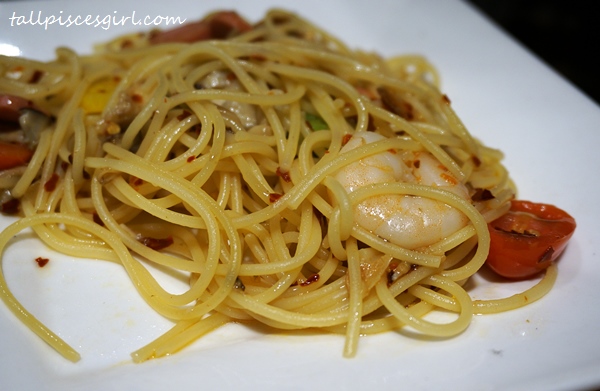 If you're a fan of pasta, head over to the pasta counter and have the chefs cook your favorite type of pasta, live.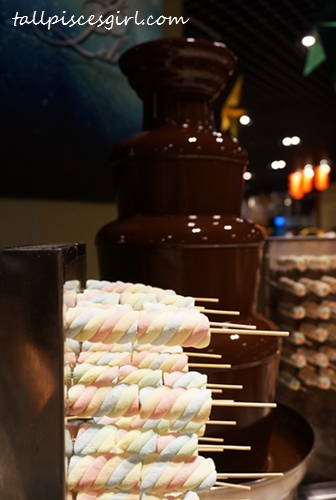 Just like past years, there will be chocolate fondue with lots of pairing choices and desserts from Western style (luscious cakes, dainty French pastries, ice cream) to Eastern style (Sago Gula Melaka, Bubur Nangka, Cendol Ais, Ais Kacang).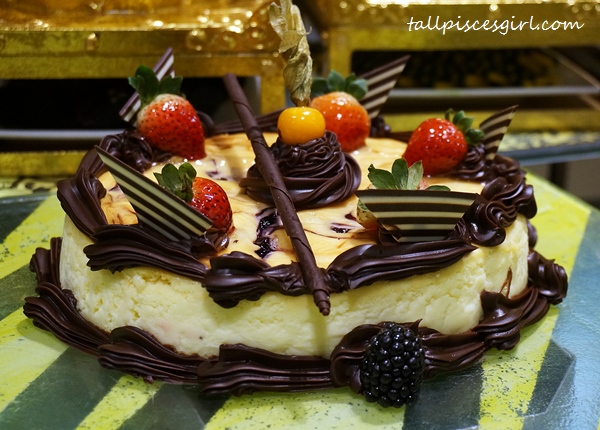 Citarasa Timur ke Barat Ramadhan Buffet Dinner is priced at:8 – 17th June 2015 : RM 110 per adult and RM 56 per children aged 4 to 12 years old18 June – 16 July 2015 : RM 158 per adult and RM 79 per children aged 4 to 12 years oldThe buffet dinner is available from 6.30pm to 10.30pm nightly. For reservation, please call 603-7681 1157.