Few weeks ago, I kidnapped Clumsy Boy to Melaka for a getaway since he's been so stressed over work these days. Yay to Melaka, the food heaven that is also rich in Baba Nyonya heritage and culture!
The main highlight of our trip is
Nyonya Memoirs
, a live theater production that gives its audience a 360° interactive Baba Nyonya experience like no other. We walked over to Dataran Pahlawan after checking-in to our room at
Estadia by Hatten Hotel
.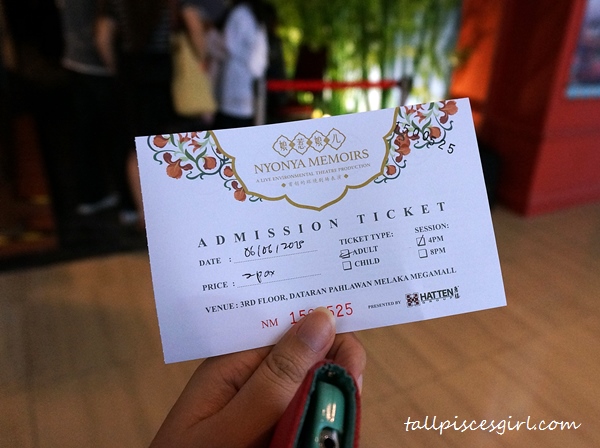 To be honest, I didn't do any research about this at all before I went because I don't want any spoiler. So I was kinda expecting the usual theater setting where we're going to sit like in the cinema with a stage in front of us and watch the casts' live show from afar but I was so wrong.
As soon as we entered, there was a loud woman's sound. What's the ruckus all about? Ahhh… turned out it was this bubbly Nyonya who struggled out from the crowd to welcome us all. She then led us through a door that brought us travel back in time to Melaka in the 1920's.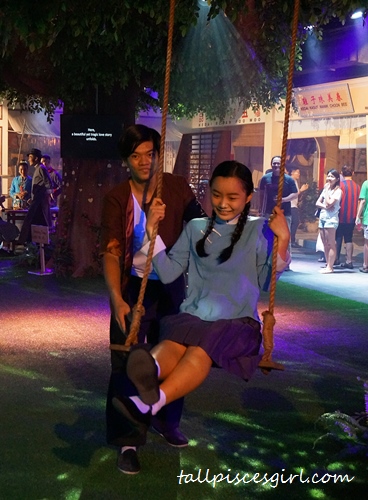 One of the favorite activities young people do during their free time is playing on a swing. That was before smartphones and tablets exist.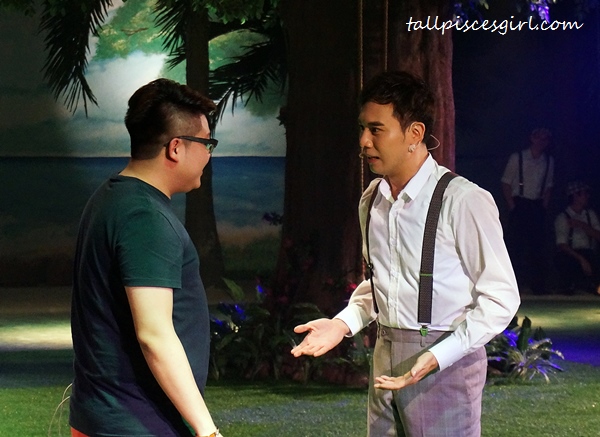 Centered on the traditions and customs of the Baba Nyonyas, the innovative new concept makes the audience part of the production by moving them with the characters from scene-to-scene and interacting with them, thereby unraveling a culturally informative 'real-life' walk down memory lane.
Hatten Group
has invested RM 8million to conceptualize, build and market this project on a massive scale. The inspiration for this project is in line with the State Government's goals to highlight local culture with the main objective of promoting a deeper appreciation for Melaka's Peranakan heritage.
A fateful tale of a young couple unfolds as a wealthy Nyonya, Bao Zhu, accepts the proposal from the love of her life, Zhang Min – a poor, common Baba.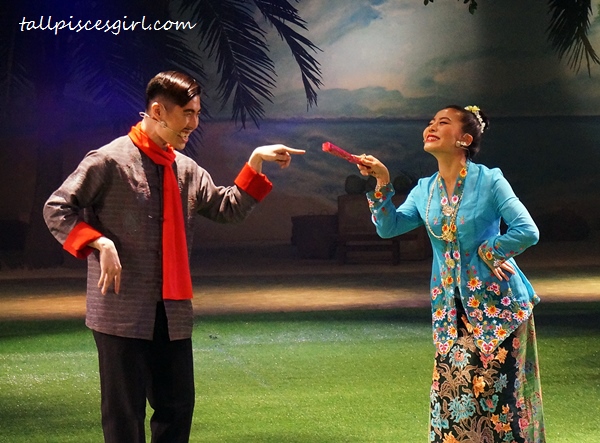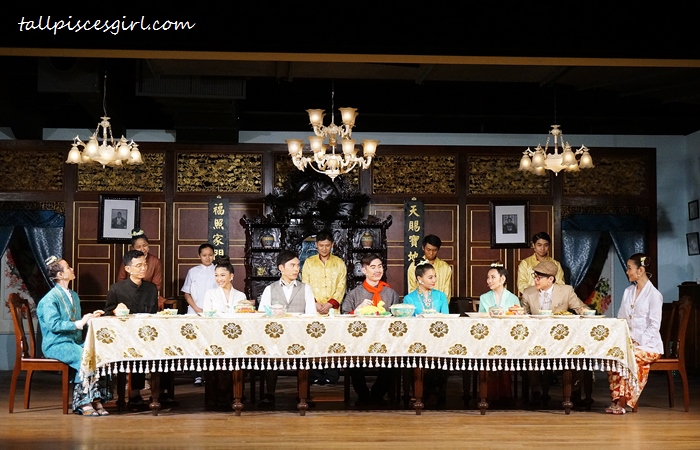 Their engagement soon turns bitter when Bao Zhu's powerful and prominent family forbids the union. Divided by their social differences and driven to the deepest depths of heartache, can the true love between Bao Zhu and Zhang Min rise above to conquer all?
Although it was just a mere 2 hours, the emotions brought up during the show were really overwhelming. Get ready to experience happiness, bliss, heartbreak, sorrow, hatred and don't be surprised if you find tears welling up in your eyes.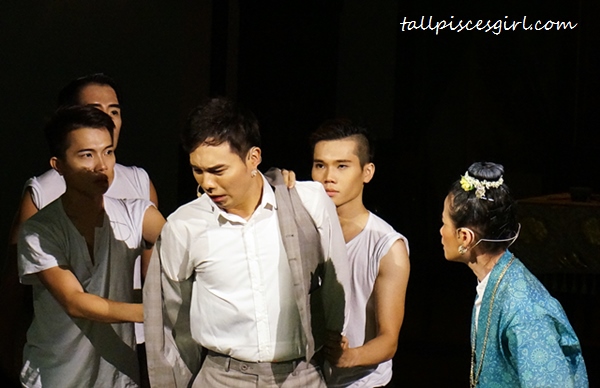 Nyonya Memoirs is
performed in Mandarin with a mixture of Peranakan dialect
. Don't fret if you can't understand any of these languages because there are screens everywhere with subtitle on display.
Nyonya Memoirs comprises a famous local cast and experienced backstage team from
Atlantic Theatre and Production
, Malaysia's leading Theatre Production Company. Nyonya Memoirs is helmed by renowned director, James Lee, winner of the Best ASEAN Film Award with the musical score directed by Tan Yen Hue, who has worked with international artistes such as Alicia Keys, Kanye West, and Toni Braxton while the cast is coached by Pearlly Chua, nominee for Best Supporting Actress at the 43rd Golden Horse Film Festival. The costumes for Nyonya Memoirs are designed by none other than Beatrice Looi, Malaysia's top international fashion designer.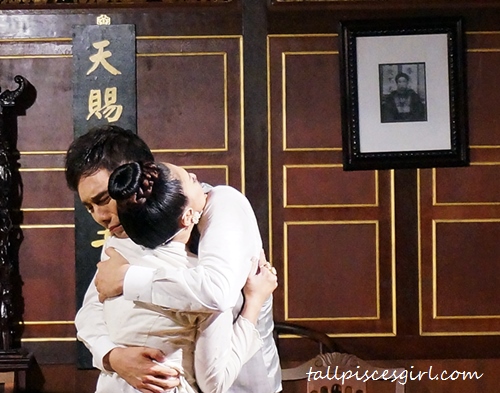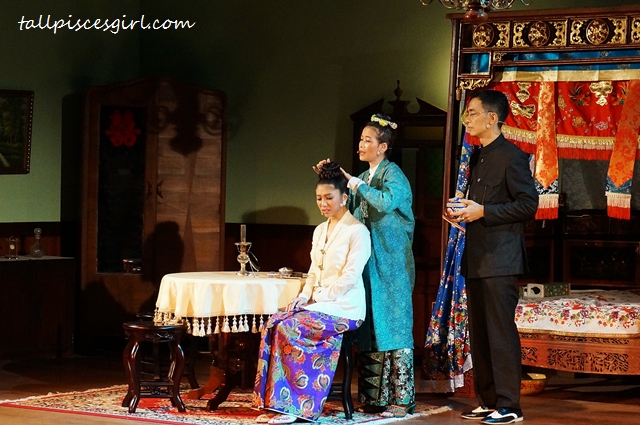 Although the whole flow of the movie was predictable, the most important thing is the casts' spectacular acting skills that made us immersed in the scenes. I don't think any audience would mind a happy ending either. While waiting for the
Peranakan bride and groom
to get ready…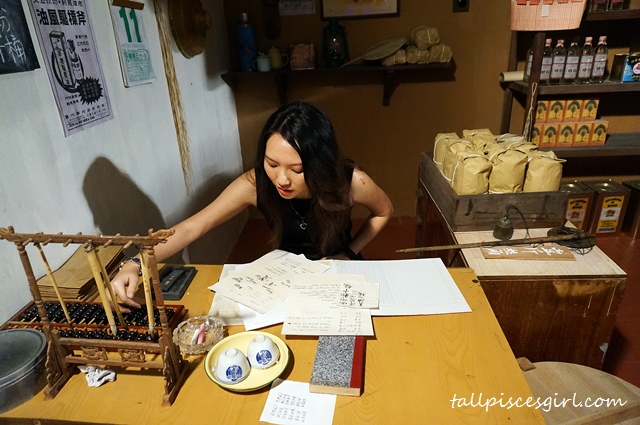 Here they are!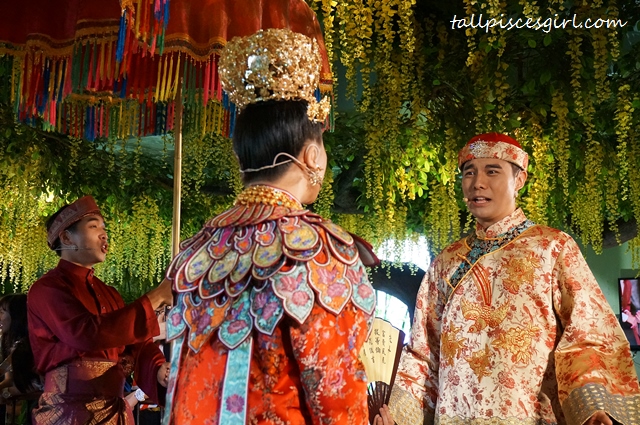 It was so awesome to be able to witness traditional Peranakan wedding ceremony and attires through Nyonya Memoirs. This shall be an unique experience that I'll never forget.
After the show, audiences are entitled to a photo opportunity with the casts. Worth every penny spent!
Event: Nyonya Memoirs (娘惹娘兒) Venue: Level 3, Dataran Pahlawan Melaka Megamall Showtime: Every Friday to Sunday, 4pm & 8pm (15th May to 19th July 2015) Ticket Price: Adult – RM 52 (MyKad holder) / RM 66 (Non-MyKad holder) Child (7-15 years old) / Senior Citizen (60 years old and above) – RM 26 (MyKad holder) / RM 33 (Non-MyKad holder) Where to buy tickets:

Nyonya Memoirs ticketing counter @ Level 3, Dataran Pahlawan Melaka Megamall
Hatten Hotel Concierge
Estadia by Hatten Concierge
P/S: For more photos, please visit my Facebook page (link below).