A woman can love many… oops, I don't mean men. What I meant is facial products, hair products, fashion apparels, fashion accessories and nail products! These are what women are made of. Today, I'm going to introduce something new in the nail products department. From my personal experience,
gel manicure
looks really good and can last very long but the down side of it is the hefty price for the gel manicure AND the removal of the gel manicure! Not only it costs money but you also need to go back to the nail salon for that. If you attempt to remove it yourself, you might risk damaging your precious nails.
So here's a revolutionary product that can ease the hassle from gel manicure but yet achieve a similar effect –
Sally Hansen Miracle Gel
. Sally Hansen Miracle Gel is the first salon-quality manicure that combines pure nail color with high techno gel. It's the fusion of color and science!
With Sally Hansen's Miracle Gel, there's
no need for LED lights, time consuming removal and expensive price tag
(thank God!). Expect
14 days
of lasting color and shine in just 2 easy steps – color with Miracle Gel and apply Miracle Gel Top Coat!
Sally Hansen Miracle Gel is available in
11 new vibrant colors
that complements all skin tones. Day or night, summer or winter, the hottest nail looks defy boundaries and capture timeless beauty with a playful, joyful confidence.
Since Christmas is near, why not decorate your nails with
Christmas nail art designs
to bring the mood in? It's very very simple. Really!
If you have weak nails, don't forget to strengthen them with Sally Hansen's products first. Sally Hansen is most known for their excellent nail strengthening products like Hard as Nails, Miracle Nail Thickener and Miracle Cure.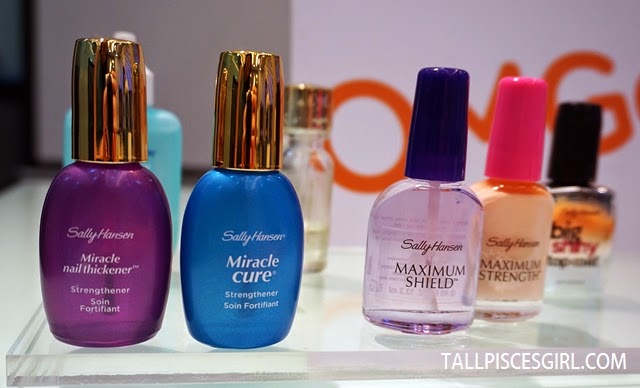 To help you further in creating beautiful and precise nail arts, you can try these from Sally Hansen.
OK, so I played with Sally Hansen Miracle Gel too and…. see! Haha how was it? Well, I know my design doesn't look like salon standard but I guess it's pretty good for a first timer :p If you noticed the middle finger and curious about what that is, let me tell u… It's an abstract design! (covering own ass)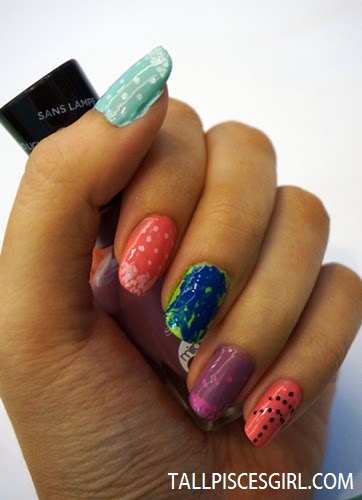 In conjunction with Christmas, there's a special promotional
Duo Pack
up for grabs! You get a Miracle Gel color and top coat at the price of only RM 52.90!
Recommended Selling Price
: Miracle Gel Nail Color RM 34.90 (available from November 2014 onwards) Miracle Gel Top Coat RM 34.90 (available from November 2014 onwards) Miracle Gel Duo Pack RM 52.90 (available from December 2014 onwards)
Available at
: Watsons, Guardian, HK Sasa, Caring, Parkson and AEON 1 Utama