What?! You still haven't got plan yet for Mother's Day celebration? You've come to the right place! Search no more as I'm going to introduce you an affordable and filling meal suitable for whole family to celebrate
Mother's Day
!
From 18 April – 18 May,
Chicago Rib House
will be offering this special
3 course
set menu that consists of one starter, one main course and one dessert at
RM 59.90
per pax.
Choice of starter:
Pigs in a Blanket
– BBQ Cocktail Sausages wrapped with grilled Bacon and serve with their signature Bourbon sauce. Trust me, nothing can go wrong with bacon around!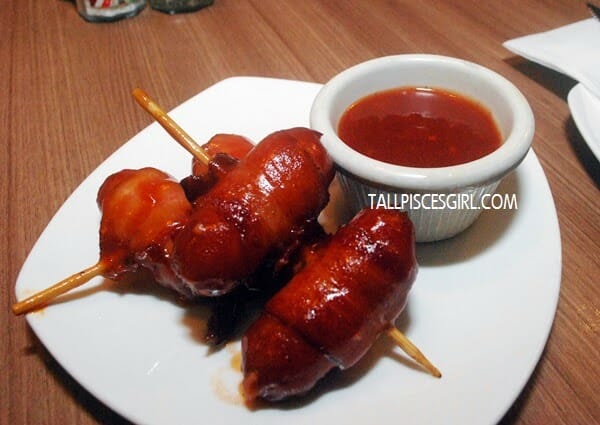 Pigs in a Blanket
Potato Skins
– Crispy Potato Skins covered in Cheese, topped with Chives, Bacon bits and serve with Ranch Dressing. To my amazement, the potato skins didn't disappoint. The crispy potato skin went well with the cheesy sauce.
Potato Skins
Beer Battered Fried Mushrooms
– Crispy Fried Mushrooms served with Ranch Dressing. I honestly regretted for not choosing this because it's my favorite among all 3 starters although they're all good. But this juicy mushrooms are the bomb! And I'm such a sucker for crispy food.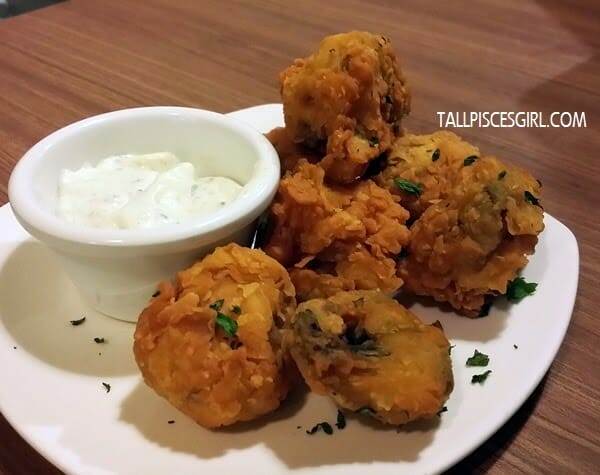 Beer Battered Fried Mushrooms
Choice of main course:
Trio Ribs Flavour
– A sampler of ribs served in Original BBQ, Honey Garlic & Bourbon sauce and served with a choice of two sides (I chose Beer Battered Fries and Mashed Potatoes). If this is your first time at Chicago Rib House, don't miss this because it is their signature food. The ribs were tender and moist; a sign that it was prepared perfectly.
Trio Ribs Flavour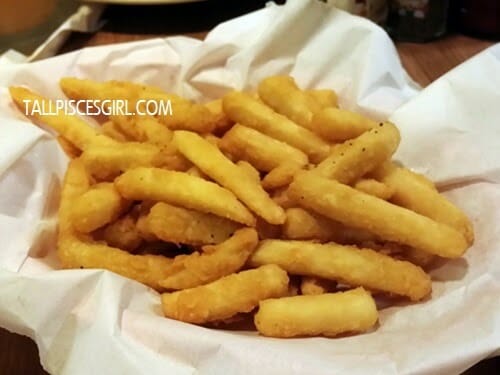 Beer Battered Fries
Mashed Potatoes
Salmon & Shrimp in Caper Sauce
– Served with a choice of two sides, this is a more suitable choice if your mum is a small eater as the portion is smaller compared to Trio Ribs Flavour.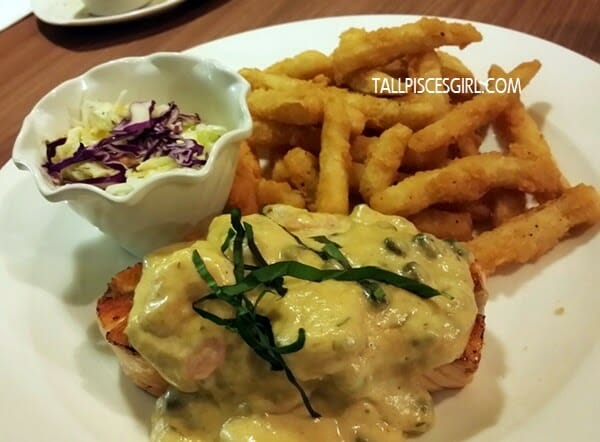 Salmon & Shrimp in Caper Sauce
Chocolate Sundae
– The ultimate Chocolate ice-cream sundae topped with Hot Fudge and Almonds. I love to chew on Almonds so this one is definitely my pick!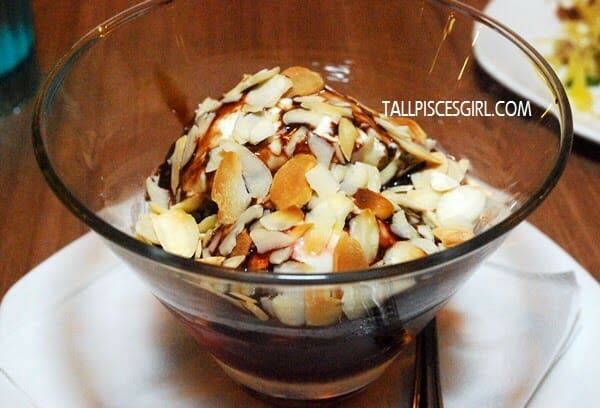 Chocolate Sundae
Banana Split
– Double scoops of vanilla ice-cream nestled between a fresh split banana and topped with Hot Chocolate Fudge.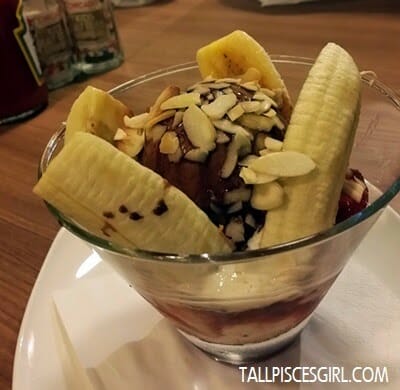 Banana Split
Last but not least,
Happy Mother's Day
to all the mothers in the world! Remember to make a booking to avoid disappointment!
Gurney Plaza Outlet
:
GP170-G-43,
Gurney Plaza,
Persiaran Gurney,
10250 Penang
Tel: 04-2290 763
Opening Hours: 11 am-11 pm
1 Utama Outlet
:
Lot F346, First Floor,
1 Utama Shopping Centre,
1 Persiaran Bandar Utama,
47800 Petaling Jaya, Selangor
Tel: 03-7727 3210
Opening Hours: 11 am-11 pm
Cheras Leisure Mall Outlet
:
L2-52,
Level 2, Cheras Leisure Mall,
Jalan Manis 6,
Taman Segar,
56100 Cheras, Kuala Lumpur
Tel: 03-9134 6120
Opening Hours: 11 am-11 pm