Time flies… really really fast. In just a few days' time, it will be Christmas, New Year and then
Chinese New Year
! It's time to shop for CNY snacks not only for family and I, but also for relatives as gifts. Every year, pineapple tarts are a must-buy snack for CNY because it's one of the most common ones and signifies "Ong Lai" ("Prosperity comes" in Hokkien dialect).
Gartien Pineapple Cakes
But this year, I decided to buy something else for a change –
Pineapple Cakes from Gartien (小田佳園)
! And they arrived at my doorstep 2 days ago…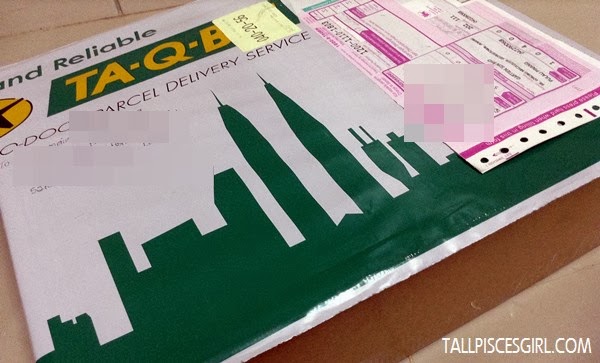 For their CNY 2014 theme, Gartien Pineapple Cakes were packaged in an elegant bright red box with golden embossed Peony/Mudan Flower (牡丹) and text that says "迎春" which means "Welcome Spring". A similar patterned paper bag was also provided,
perfect for gifting purpose
.
Gartien Pineapple Cakes are
100% local product
as their pineapples are sourced from Nibong Tebal, Penang. After handpicking the best ones, the cakes were handmade in Georgetown, Penang. What I like most about Gartien's Pineapple Cakes is the fact that they
don't add preservatives and artificial flavoring
=)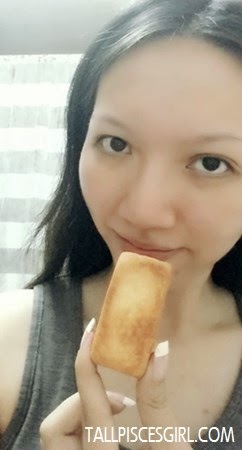 Taste wise, I totally love it because to be honest, I prefer cake more than biscuit as it is not so dry. The pineapple fillings had a
different and better texture
compared to pineapple tarts they use
brunoised
instead of puree. The freshly handmade buttery pineapple cake tastes heavenly with the accompaniment of quality Chinese tea. If you're interested to order these awesome cakes, you better hurry because 500 sets have been been booked by their valuable friends and customers and there are about
1000 Auspicious Gift Sets left for pre-order
now! There's a limit of
250 sets available weekly
for 4 weeks. Week 1: 30th Dec 2013 – 5th Jan 2014 Week 2: 6th Jan 2014 – 12th Jan 2014 Week 3: 13th Jan 2014 – 19th Jan 2014 Week 4: 20th Jan 2014 – 26th Jan 2014 If you pre-order before 31 Dec 2013, you'll stand to enjoy a
Special Promotion at RM 38 per box
! For walk in customers, each box will cost RM 45 per box (Now until 26th Jan 2014 – last day for collection before CNY).
BONUS
: Buy 10 boxes free 1 box or free delivery (E.g. For every 10 boxes ordered, you can either opt for another box of pineapple cakes FREE if you collect them yourself or get your postage WAIVED if you are residing within Peninsular Malaysia).
Address
:
GARTIEN @ 小田佳園
68, Lorong Macalister, 10400 Penang, Malaysia
Tel
: 604-229 0068
Email
:
info@gartien.com
Business Hours
: 10 am-5 pm (weekdays), 9 am-6 pm (weekends)
GPS
: 5.416195, 100.328433