I was on my way to Clumsy Boy's house yesterday morning and to my surprise, there's something awesome waiting for me while I was queuing up at Plaza Tol Jalan Duta!
Plaza Tol Jalan Duta
At first I didn't really know what happen, all I saw was someone giving out some stuff.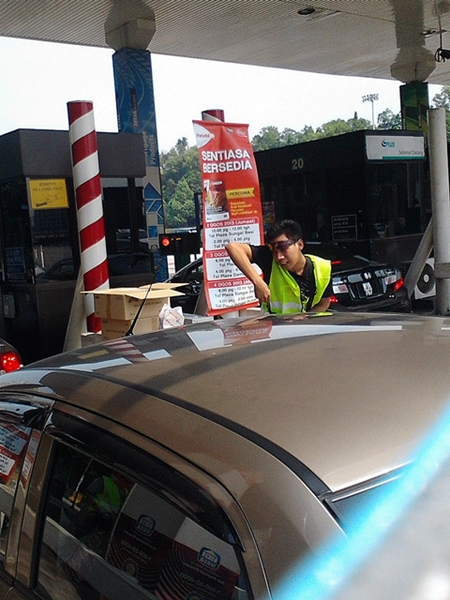 When it was my turn, I received this really cool flyer offering a
FREE PortaWiFi device by Celcom
.
What a great Raya gift this makes!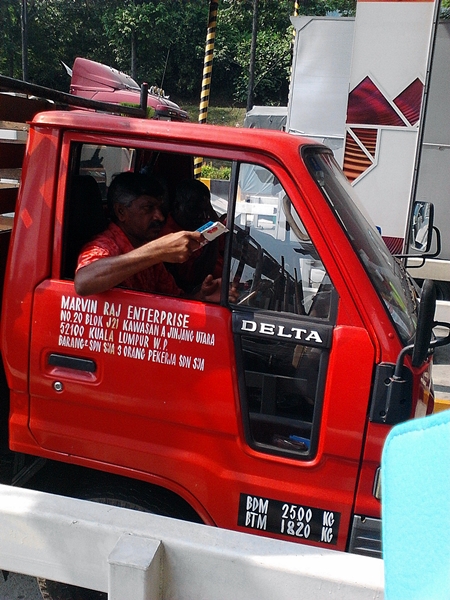 On the flyer, it says that Celcom is giving out 500 PortaWiFi devices this Raya season! I'll be going to Blue Cube store with my flyer later to redeem the free PortaWifi dongle and SIM.
Remember we always wanted to avoid the toll? I think now is the best time to head to toll and be on the lookout when you drive up to pay your toll haha! XD
I'll update you guys later when I redeemed the device! Stay tuned!