Review: Touch In Sol Natto Mask Pack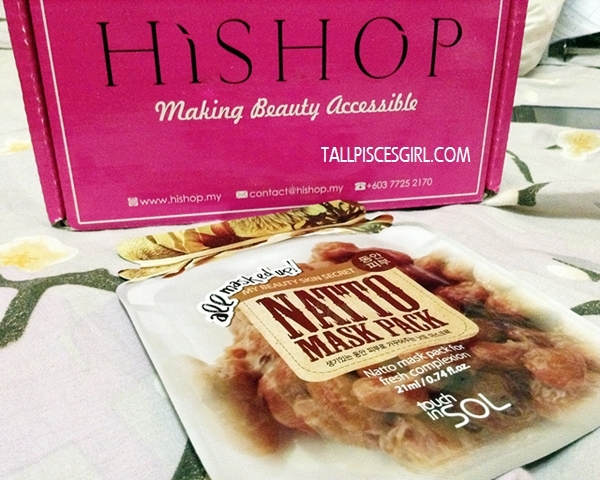 Touch In Sol Natto Mask Pack
This Touch In Sol Natto Mask Pack is supposed to help my skin retain its natural moisture levels as it exfoliates and replenishes dry skin.
Proteins and fatty acids from fermented soybeans
provides intense hydration, with lotus flower extract leaving skin silky smooth.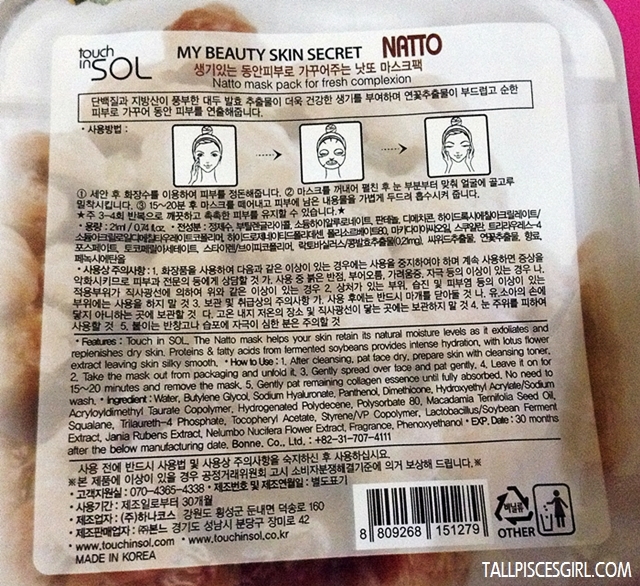 Touch In Sol Natto Mask Pack Ingredients and Instructions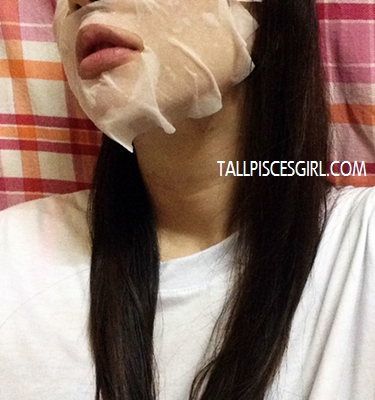 After opening the packaging and took out the mask, I immediately noticed that the texture of the mask is quite thick, it makes wonder if its a good thing or not. Smell wise, it is mild and pleasant =) Size of the mask is very important for me since most of the masks I've used cannot cover my whole face. Glad this one covers the whole face.
After a few minutes though, the mask started to fall off due to the texture. The mask sheet also dried up but luckily my face is still hydrated.
How to use:
After cleansing, pat face dry and put on toner.
Take the mask out from packaging and unfold it.
Gently spread over face and pat gently.
Leave it on for 15 to 20 minutes and remove the mask.
Gently pat remaining collagen essence until fully absorbed. No need to wash.
Price: RM 5.90 each