In Klang Valley, we have
Burger Bakar Kaw Kaw
and myBurgerLab. In Penang, they have Marshall's Burger!
Marshall's Burger
officially started their business in June 2012 at
Pulau Tikus
. Just operating from a stall back then, it's easily recognizable from the long queue, waiting for mouth watering burgers. In just 5 months, they managed to expand their business and is now operating from a shoplot along
Jalan Burma
.
I've tried The Bull from their stall before, it was really juicy and the beef patties are very flavorful. Curious to try more, I visited their newly opened shop with le bestie and le boyfie.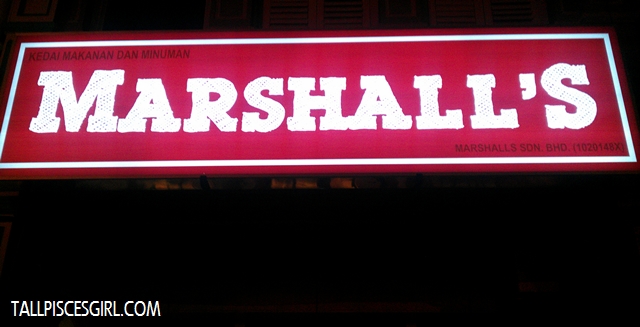 Very noticeable signboard that's impossible to miss!
We reached there at 7pm. I was quite surprised that we don't need to queue up. The tables were already full though but we were quite lucky to get a table as soon as we ordered.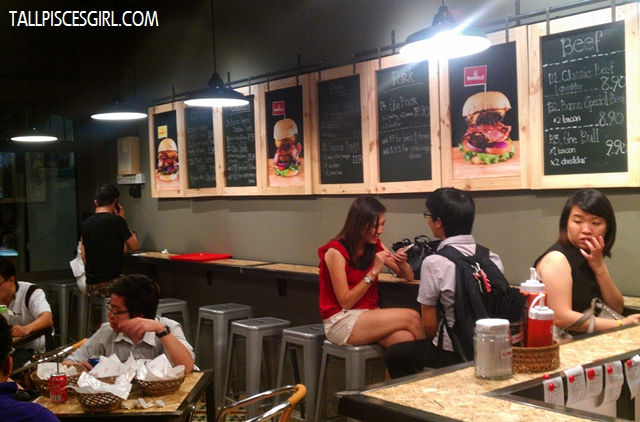 Marshall's Burger interior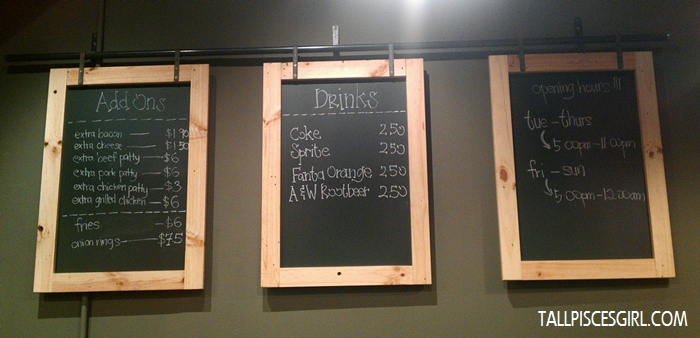 Add On Menu and Pricing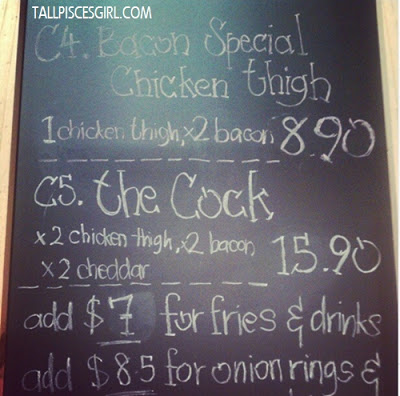 While checking out the menu, we discovered this item: The Cock! LMAO!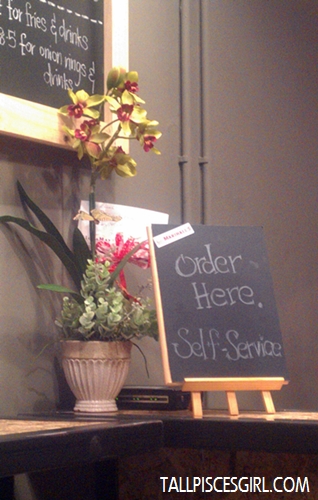 Yeap, ordering is self service!
During ordering, le boyfie pointed at me while saying the name of the burger I chose. Under normal circumstances, it's alright and perfectly fine BUT NOT THIS TIME!!! You know what he said while pointing at me? "THE FAT PIGLET"!! Hmph!!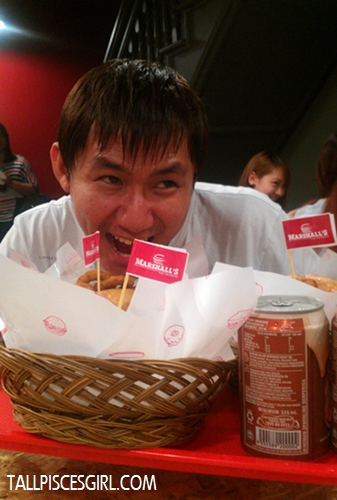 Le mischievous boyfie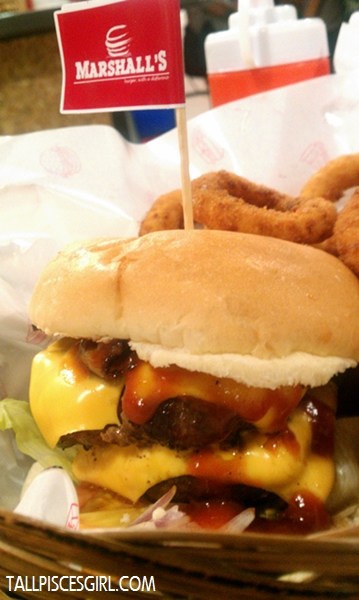 The Bison
Price: RM 15.90
The Bison
consists of 2 fresh 150g Australian Beef patties, 2 slices of American cheddar cheese with 2 slices of streaky pork bacon! Definitely a must-order for beef lover! You'll be addicted by the juicy beef patties and melting cheese. The streaky pork bacon is very aromatic too.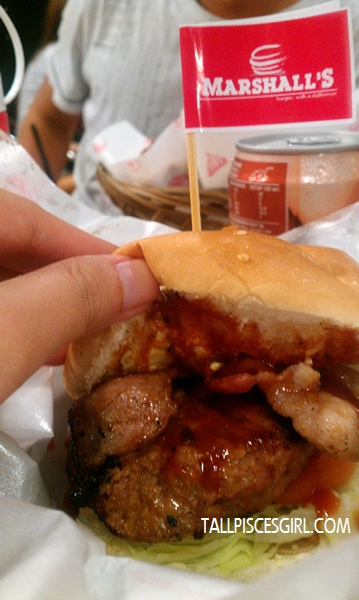 The Fat Piglet
Price: RM 9.90
Needless to say,
The Fat Piglet
was mine. Fresh pork patty with 2 slices of streaky bacon and accompanying greens is more than enough to keep my tummy happy! To be honest, both le boyfie and I love the taste of this burger most. I guess the taste of pork is still our favorite.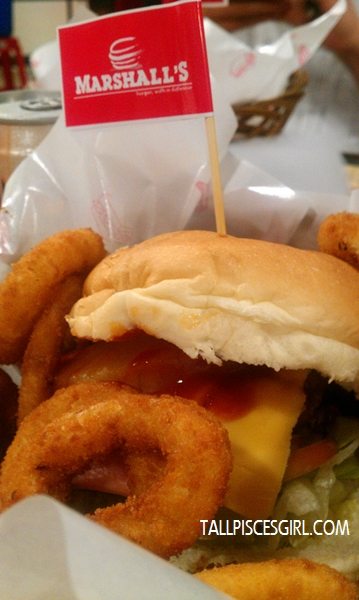 The Hawaiian Piggy
Price: RM 11.90
Le bestie ordered
The Hawaiian Piggy
. What makes it Hawaiian is the pineapple slice on top of the fresh pork patty, cheddar cheese and pork ham. She was quite satisfied with her burger! With an additional fee of RM 8.50, you can opt for the set that consists of onion rings and a drink.
Started to get crowded!
Halfway through our meal, it has gotten more and more crowded! By 8pm when we leave, people were queuing outside either waiting for table, meal or both! So if you're planning to pay them a visit, get here as early as possible!
Address:
Marshall's Burger
124-C, Jalan Burma,
10350 George Town,
Penang
Tel: 04-229 9124
Business hours
:
Tue – Thu: 5 pm – 11pm
Fri – Sun: 5pm – 12pm