What memories do you have on
Sg. Wang
? For me, Sg. Wang is the only shopping centre I've visited during my childhood. Yeah, that's how much my family likes Sg. Wang. Every weekend, they'll bring me to Sg. Wang to dine and shop in order to spend quality time together.
HK Station at Sg Wang
As time passes, Sg. Wang constantly upgrades their mall and has recently came up with
HK Station
on the
6th floor
of Sg. Wang Plaza! Everything trendy in Hong Kong will be on this floor: from fashion, accessories, hobbies, gifts, food to entertainment!!! The price ranges from
RM 10 – RM 30
, which I think is very reasonable. The best thing is, you can try them on before purchasing!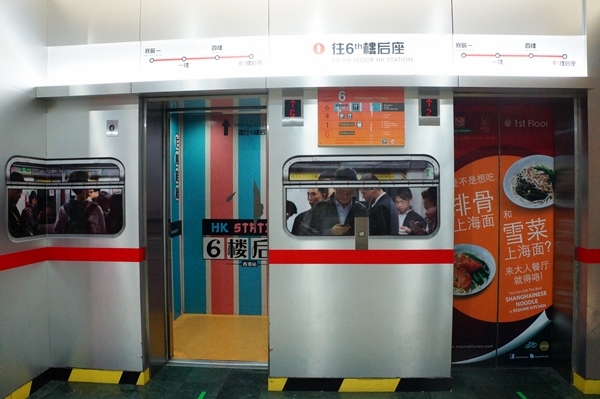 Funky lifts that look like MRT to transport you to HK Station!
One of the shops at HK Station, selling cute accessories
And this one's selling some trendy nice clothes for youngsters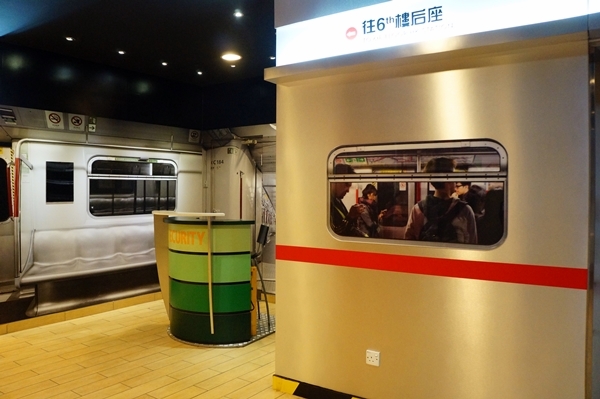 Urm… are we there yet?
Since there are
over 100+ shops
there, I bet you can shop til you drop! You wanna shop and get rewarded at the same time? There you have it! With a purchase of at least RM 50, you're eligible to participate in
HK Station Snap, Shop & Win contest
! All you need to do is
snap a photo of your shopping experience at HK Station
and stand a chance to win attractive prizes! Psst… the grand prize is 4D3N stay in a 4-star hotel in Hong Kong with air tickets to Hong Kong!! Wee~~~ Vacation time, anyone? 😉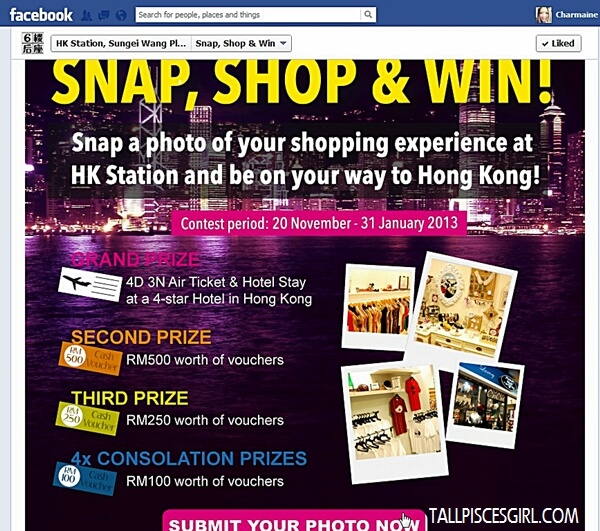 HK Station Snap, Shop & Win contest prizes
Don't hesitate anymore, head on to
HK Station's Facebook Page
 and click on HK Station Snap, Shop & Win contest tab to join! You just need to fill the particulars for both you and the person you'll be bringing to the trip if you win (can be amended later on so don't fret about it!), upload your photo, receipt and a 5 word slogan AND VOILA, you're done!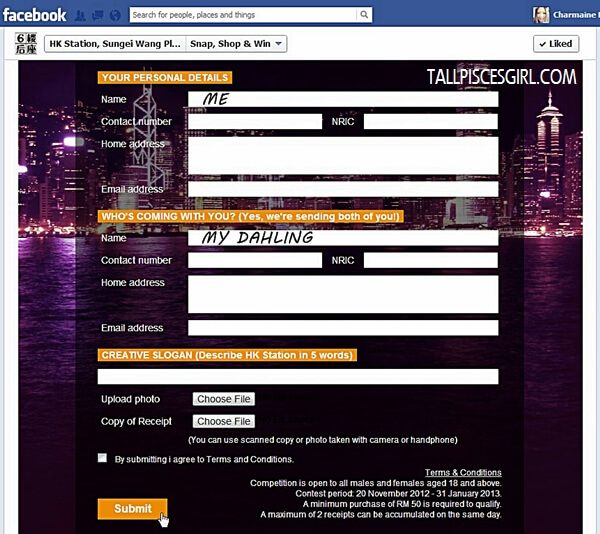 Fill in the particulars (don't copy my style ah!!)
Hurry up though cos the dateline is on 31st January 2013!!! That's all for now ok? I'm also rushing to join this contest!! I need to brainstorm to see how I can win this!! XD