Alexander Shorokhoff 20th Anniversary Exclusive Media Event
It has been close to 20 years since
Alexander Shorokhoff
was chosen among a group of young talented Russians by Michail Gorbatchov to study the free market inklings of Frankfurt and industrial Germany. In 2003, the self-styled watchmaker cemented his status in the field of horology by delivering his first namesake timepiece that pays homage to Russian composer, Peter Tchaikovsky.
On 13 December 2012, Alexander Shorokhoff has flew all the way from Alzenau, Frankfurt to Kuala Lumpur for his
20th anniversary exhibition
. Meeting Alexander Shorokhoff in person at the cozy Italian restaurant, Sassorosso was truly an honour. The humble watchmaker has presented a teaser video of the brand's heritage and shared some insights of its craftsmanship, innovations and design processes.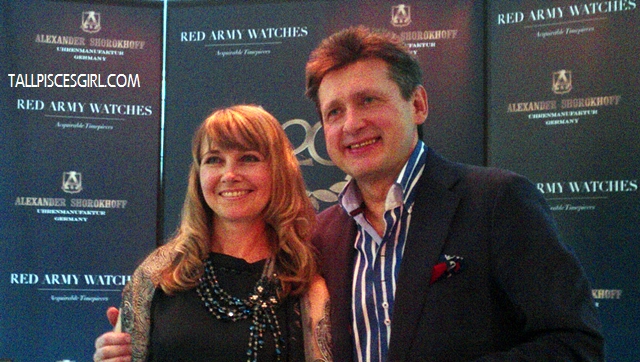 In the meantime, we were in for a treat, as
Red Army Watches
gifted each guest with a handmade leather pouch by the J. Myers Company! 🙂 For more information and updates on their '
Handcrafted Obsessions
', join
Red Army Watches Malaysia Facebook page
.