Hey all! I'm not sure if anyone noticed my disappearance but I hope someone do miss me :p
All I can say is I'm kinda busy, but I can't figure out where my time went! It's a combination of many many things that silently stole all my precious time away 🙁
Few days ago, I had the chance to catch the premiere screening of
Soar into the Sun
thanks to Nuffnang. After
Tae-hun (Rain)
performed an unscripted dangerous stunt (Zero knot) during an air show, he was kicked out of Black Eagles, an elite flying team to combat unit. There, he met
Se-yeong (Shin Se-kyung)
, an aircraft maintenance mechanic and they eventually fall in love with each other. I enjoyed the romantic scenes and slapstick comedy a lot, not to mention feasting on the eye candies.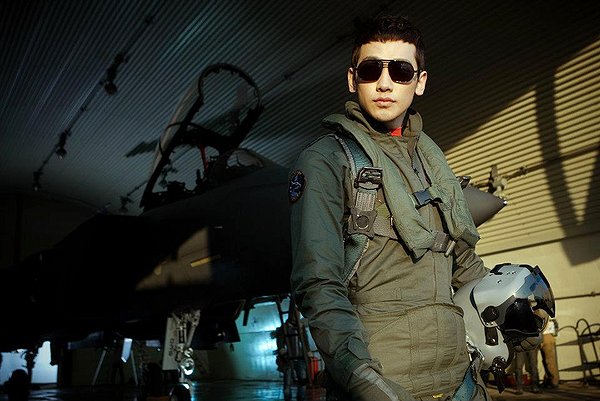 Tae-hun (Rain) in Soar into the Sun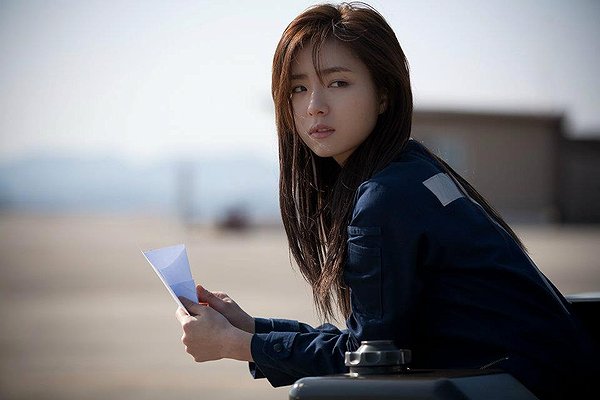 Se-yeong (Shin Se-kyung) in Soar into the Sun
Although the CG parts especially when the civilians were attacked are a bit fake and some scenes of the combat aircraft looked like it's taken from documentary, but overall it was a good movie. The plot was quite cliche and draggy during the first half of the movie though. Good people who finally gets happy ending will always meet with accident. The movie started to become more suspense as they started to combat with North Koreans and all sorts of tragedies happened! Action wise, boyfie complained that it's not enough to satisfy him LOL!
Rating: 5/10