Well, I don't know what charity means to you but it means a lot to a Piscean. I will help those in need whenever and however I can and even though I don't have a lot of money to donate out as I'm struggling to survive myself, it's good to lend a helping hand by giving support physically and mentally!
Guinness World Record Breaking Charity Event by ACE YOUTH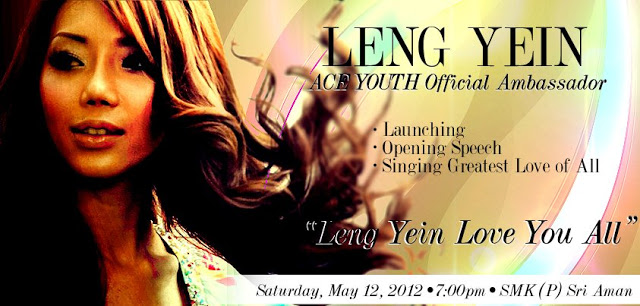 On this coming Saturday (12th May 2012), ACE YOUTH, Taman Gembira Foundation and Alumni Sri Aman will be organizing a Guinness World Record Breaking Charity Event. At the same time, this event will also be held in different countries/places such as Malaysia, New Zealand, Captown, Edinburgh (a prison), Katmandu, London and Manipal India! Doesn't it sound awesome to be able to break a record with people worldwide?
So what do you need to do to break the record? BollyforCharity is a Guinness World Record Breaking attempt for the largest multi-site Bollywood dance event to be held at 10pm and they need 4,500 people to join this in order to break the record. What are you waiting for? Watch the dance moves and start practising already!
A minimum of RM 10 donation from each participant is encouraged to contribute towards their RM 10,000 target. I'm sure RM 10 is not much right? It can probably just buy you a day's lunch. And of course, you're welcomed to donate more 😉 Participants will be entertained with performances from Leng Yein, Jenna Gong, Joe Kim Rock Band,  Liana Grace (semi-finalist of Astro Vaanavil Talent Quest), Sri Aman Orchestra and Salsa Blaze.
=====================================================
Event Details:
Venue : Sri Aman School PJ School Field
Time : 7.00 PM – 11.30 PM
Date : 12 May 2012
FB Event Page: https://www.facebook.com/events/122743444526705/
=====================================================
Let's come together and make this world a better place to live in! =)